| | | | | | | | | | | | | | | | | | | |
| --- | --- | --- | --- | --- | --- | --- | --- | --- | --- | --- | --- | --- | --- | --- | --- | --- | --- | --- |
| Year | Team | W | L | ERA | APP | GS | CG | SHO | SV | IP | H | R | ER | BB | SO | WP | HP | OBA |
| 2020 | | 0 | 0 | 0.00 | 1 | 1 | 0 | 0 | 0 | 2.0 | 0 | 0 | 0 | 0 | 3 | 0 | 0 | .000 |
| 2021 | CAMP | 4 | 0 | 3.43 | 11 | 1 | 0 | 0 | 0 | 21.0 | 15 | 9 | 8 | 15 | 16 | 5 | 7 | .200 |
| | | | | | | | | | | | | | | | | | | | |
| --- | --- | --- | --- | --- | --- | --- | --- | --- | --- | --- | --- | --- | --- | --- | --- | --- | --- | --- | --- |
| Year | Team | POS | AVG | OBP | SLG | OPS | GP | AB | R | H | 2B | 3b | HR | RBI | HP | BB | SO | SB | CS |
| 2020 | | | .200 | .333 | .200 | .533 | 3 | 5 | 2 | 1 | 0 | 0 | 0 | 0 | 1 | 0 | 0 | 0 | 0 |
| 2021 | CAMP | P | .405 | .488 | .746 | 1.234 | 44 | 173 | 50 | 70 | 17 | 3 | 12 | 58 | 15 | 17 | 30 | 12 | 4 |
Player Wire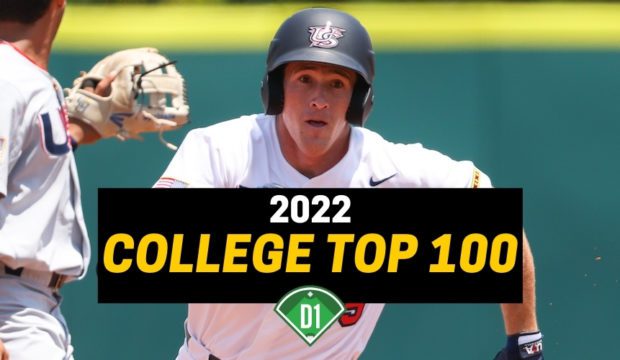 Cape Cod Prospect Notes: Brewster
Wake Forest's Teddy McGraw was one of numerous intriguing prospects for the Cape League champion Brewster Whitecaps. Nick Faleris breaks them down.
Fall Report: Campbell
Campbell upgraded its defense and added some exciting power arms to its staff this fall, giving the Camels reason to hope they can follow up last year's regional finals run with another trip to the postseason.