| | | | | | | | | | | | | | | | | | | | |
| --- | --- | --- | --- | --- | --- | --- | --- | --- | --- | --- | --- | --- | --- | --- | --- | --- | --- | --- | --- |
| Year | Team | POS | AVG | OBP | SLG | OPS | GP | AB | R | H | 2B | 3b | HR | RBI | HP | BB | SO | SB | CS |
| 2018 | | | .324 | .445 | .590 | 1.035 | 40 | 105 | 20 | 34 | 10 | 0 | 6 | 26 | 7 | 16 | 30 | 1 | 0 |
| 2019 | LT | OF | .259 | .309 | .529 | .838 | 22 | 85 | 20 | 22 | 9 | 1 | 4 | 20 | 3 | 4 | 30 | 0 | 0 |
Player Wire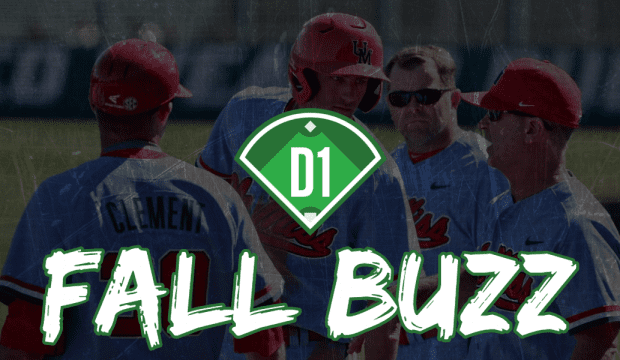 Fall Workouts Buzz: October 19
Our latest fall nuggetbook has inside scoop on Ole Miss, Texas, TCU, Clemson, Cal, UCSB, VCU, South Florida, Louisiana Tech, UL Monroe and Kent State.
Stat Roundup: Feb. 23 Top Performers
Cal's Andrew Vaughn smacked a pair of homers, earning him a spot on Friday's individual leaderboard.
2018 Conference Previews: C-USA
Matt Wallner and Southern Miss lead the way for Conference USA, but Rice and others are close behind. We take an in-depth look at C-USA.