| | | | | | | | | | | | | | | | | | | |
| --- | --- | --- | --- | --- | --- | --- | --- | --- | --- | --- | --- | --- | --- | --- | --- | --- | --- | --- |
| Year | Team | W | L | ERA | APP | GS | CG | SHO | SV | IP | H | R | ER | BB | SO | WP | HP | OBA |
| 2019 | | 4 | 5 | 5.33 | 14 | 14 | 0 | 0 | 0 | 76.0 | 81 | 47 | 45 | 22 | 77 | 3 | 5 | .267 |
| 2020 | | 2 | 1 | 3.38 | 4 | 4 | 1 | 1 | 0 | 26.2 | 22 | 10 | 10 | 7 | 36 | 1 | 2 | .220 |
| 2021 | SEMO | 9 | 2 | 3.17 | 15 | 15 | 0 | 0 | 0 | 96.2 | 85 | 40 | 34 | 17 | 120 | 9 | 5 | .227 |
Player Wire
D1 Analytics: 2020 Top Senior Pitchers
Miami righthander Brian Van Belle is one of the headliners as we unveil the Top 50 senior pitchers from an analytical standpoint.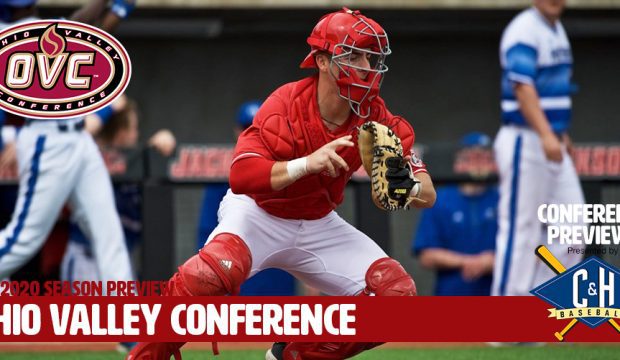 2020 Ohio Valley Preview: Jacksonville State Leads Again
Jacksonville State reached the NCAA tournament as the league's automatic bid last season. Now, the Gamecocks look to emulate that success this spring.