| | | | | | | | | | | | | | | | | | | | |
| --- | --- | --- | --- | --- | --- | --- | --- | --- | --- | --- | --- | --- | --- | --- | --- | --- | --- | --- | --- |
| Year | Team | POS | AVG | OBP | SLG | OPS | GP | AB | R | H | 2B | 3b | HR | RBI | HP | BB | SO | SB | CS |
| 2016 | | | .148 | .212 | .197 | .409 | 28 | 61 | 5 | 9 | 0 | 0 | 1 | 3 | 1 | 4 | 14 | 0 | 0 |
| 2017 | | | .335 | .382 | .589 | .971 | 47 | 185 | 42 | 62 | 12 | 1 | 11 | 50 | 4 | 13 | 26 | 6 | 2 |
| 2018 | | | .331 | .413 | .528 | .941 | 46 | 178 | 43 | 59 | 12 | 1 | 7 | 38 | 5 | 22 | 19 | 8 | 2 |
| 2019 | EIU | INF | .326 | .404 | .609 | 1.013 | 56 | 233 | 67 | 76 | 16 | 1 | 16 | 52 | 6 | 27 | 29 | 6 | 0 |
Player Wire
D1 Analytics: 2019 Top Senior Hitters
When the game is on the line, who most consistently gets the job done? Our analytics team takes an in-depth look at the top senior hitters as the postseason and MLB draft near.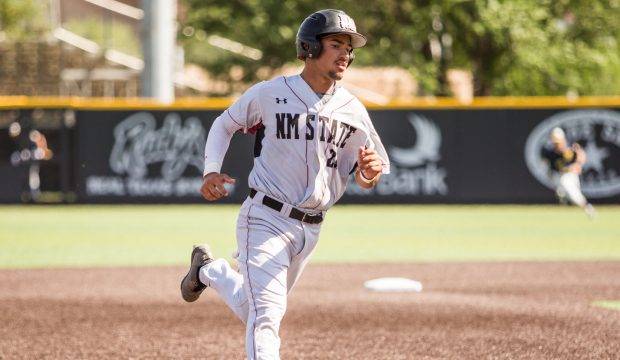 Week 6 Power Rankings: Second Base
New Mexico State's Nick Gonzales has taken over the No. 1 spot in our updated ranking of the top 30 second basemen in college baseball.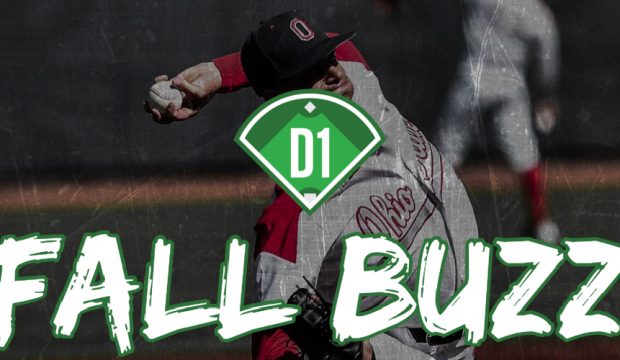 Fall Workouts Buzz: October 3
This week's Fall Buzz has nuggets on Miss. State, UNC, Indiana St., South Carolina, NC State, Ohio State, Notre Dame, Wake Forest, Radford, CofC, UCF, Army, Butler, Illinois State, Eastern Illinois and Bryant.