| | | | | | | | | | | | | | | | | | | | |
| --- | --- | --- | --- | --- | --- | --- | --- | --- | --- | --- | --- | --- | --- | --- | --- | --- | --- | --- | --- |
| Year | Team | POS | AVG | OBP | SLG | OPS | GP | AB | R | H | 2B | 3b | HR | RBI | HP | BB | SO | SB | CS |
| 2018 | | | .193 | .324 | .273 | .597 | 38 | 88 | 14 | 17 | 2 | 1 | 1 | 4 | 4 | 13 | 28 | 1 | 1 |
| 2019 | TTU | C | .298 | .388 | .419 | .807 | 64 | 191 | 35 | 57 | 9 | 1 | 4 | 34 | 8 | 22 | 56 | 0 | 0 |
Player Wire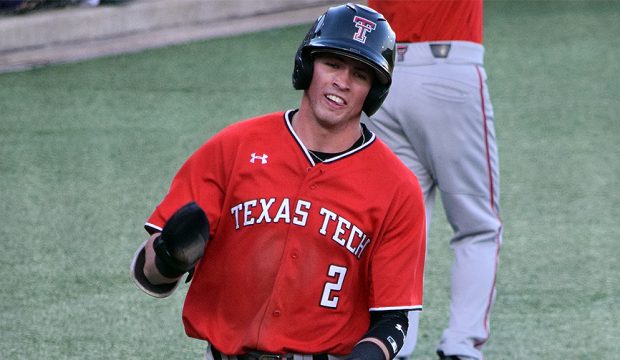 D1 Digest: Saturday, Feb. 16
Gabe Holt and Texas Tech stormed back to even their series against Oregon, one of the headlines from our look back at Saturday's action.
Top 25 Breakdown: No. 3 Texas Tech
Josh Jung and Texas Tech yet again return the pieces needed to make another trip to the College World Series.
Fall Report: Texas Tech
Fresh off another College World Series appearance, Josh Jung and Texas Tech admittedly want much more. We have the inside scoop on Tech's fall workouts.