| | | | | | | | | | | | | | | | | | | | |
| --- | --- | --- | --- | --- | --- | --- | --- | --- | --- | --- | --- | --- | --- | --- | --- | --- | --- | --- | --- |
| Year | Team | POS | AVG | OBP | SLG | OPS | GP | AB | R | H | 2B | 3b | HR | RBI | HP | BB | SO | SB | CS |
| 2017 | | OF | .200 | .200 | .200 | .400 | 11 | 5 | 1 | 1 | 0 | 0 | 0 | 1 | 0 | 0 | 2 | 1 | 0 |
| 2019 | | | .321 | .413 | .502 | .915 | 57 | 221 | 51 | 71 | 10 | 6 | 6 | 44 | 4 | 34 | 56 | 14 | 7 |
| 2020 | | | .190 | .250 | .397 | .647 | 16 | 63 | 5 | 12 | 4 | 3 | 1 | 9 | 1 | 5 | 19 | 3 | 0 |
| 2021 | BALL | CF | .267 | .363 | .411 | .774 | 56 | 180 | 32 | 48 | 8 | 3 | 4 | 25 | 8 | 21 | 49 | 9 | 3 |
Player Wire
2020 Preseason Power Rankings: Outfield
Arkansas slugger Heston Kjerstad headlines our list of the top 100 outfielders in college baseball heading into 2020. Find out who else made the cut.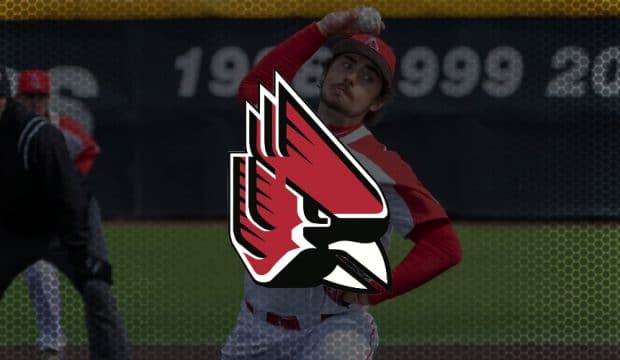 Fall Report: Ball State
John Baker and Ball State did some good things last season, but Rich Maloney's Cardinals are ready to take another step forward in 2020.