| | | | | | | | | | | | | | | | | | | | |
| --- | --- | --- | --- | --- | --- | --- | --- | --- | --- | --- | --- | --- | --- | --- | --- | --- | --- | --- | --- |
| Year | Team | POS | AVG | OBP | SLG | OPS | GP | AB | R | H | 2B | 3b | HR | RBI | HP | BB | SO | SB | CS |
| 2017 | | C | .000 | .000 | .000 | .000 | 4 | 3 | 0 | 0 | 0 | 0 | 0 | 0 | 0 | 0 | 3 | 0 | 0 |
| 2019 | | | .278 | .396 | .515 | .911 | 54 | 198 | 41 | 55 | 14 | 3 | 9 | 33 | 5 | 35 | 70 | 2 | 0 |
| 2020 | | C | .214 | .338 | .393 | .731 | 16 | 56 | 14 | 12 | 4 | 0 | 2 | 8 | 4 | 7 | 17 | 0 | 0 |
| 2021 | CREI | INF | .220 | .333 | .457 | .790 | 37 | 127 | 15 | 28 | 5 | 2 | 7 | 23 | 12 | 10 | 48 | 1 | 0 |
Player Wire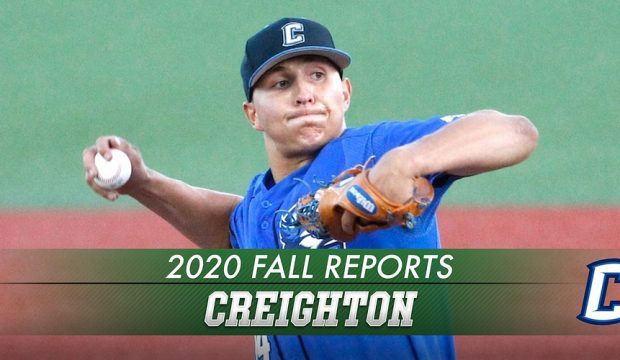 Fall Report: Creighton
Creighton might have lost some key hitters from 2020, but righthander Dylan Tebrake and others still have high hopes for the '21 campaign. Here's why.
Top 25 Breakdown: No. 11 Coastal Carolina
Bobby Holmes is one of several proven champions back in the fold for Coastal Carolina, which retooled its lineup and looks poised for another run.