| | | | | | | | | | | | | | | | | | | | |
| --- | --- | --- | --- | --- | --- | --- | --- | --- | --- | --- | --- | --- | --- | --- | --- | --- | --- | --- | --- |
| Year | Team | POS | AVG | OBP | SLG | OPS | GP | AB | R | H | 2B | 3b | HR | RBI | HP | BB | SO | SB | CS |
| 2016 | | | .260 | .331 | .329 | .660 | 43 | 146 | 20 | 38 | 6 | 2 | 0 | 27 | 3 | 13 | 26 | 2 | 1 |
| 2017 | | | .288 | .340 | .390 | .730 | 44 | 177 | 27 | 51 | 9 | 0 | 3 | 31 | 4 | 11 | 24 | 4 | 4 |
| 2018 | | | .267 | .315 | .347 | .662 | 47 | 202 | 33 | 54 | 9 | 2 | 1 | 18 | 6 | 8 | 23 | 9 | 1 |
| 2019 | NJIT | SS | .256 | .348 | .404 | .752 | 41 | 156 | 31 | 40 | 6 | 1 | 5 | 36 | 5 | 17 | 26 | 2 | 1 |
Player Wire
Stat Roundup: March 9 Top Performers
Louisiana's Nick Lee allowed just one hit over eight strong innings against South Alabama, earning a spot on Friday's individual leaderboard.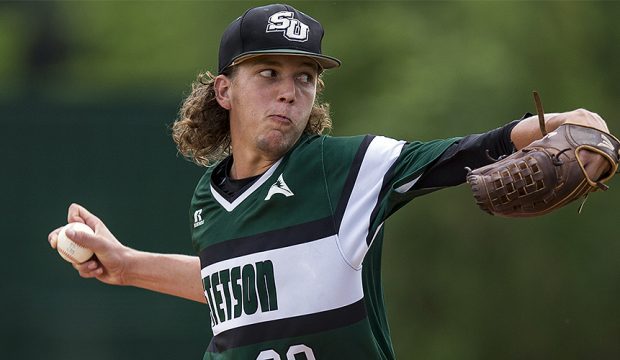 2018 Conference Previews: Atlantic Sun
Logan Gilbert is one of the hottest prospects in college baseball. Can he lead Stetson to the A-Sun crown and much more? Our in-depth preview is here.
2016 Conference Previews: Atlantic Sun
Jake Noll and Florida Gulf Coast hope to make some waves in the Atlantic Sun, as Kendall Rogers previews with team breakdowns and much more.