| | | | | | | | | | | | | | | | | | | | |
| --- | --- | --- | --- | --- | --- | --- | --- | --- | --- | --- | --- | --- | --- | --- | --- | --- | --- | --- | --- |
| Year | Team | POS | AVG | OBP | SLG | OPS | GP | AB | R | H | 2B | 3b | HR | RBI | HP | BB | SO | SB | CS |
| 2017 | | | .224 | .280 | .252 | .532 | 39 | 107 | 15 | 24 | 1 | 1 | 0 | 10 | 4 | 5 | 28 | 2 | 1 |
| 2018 | | | .226 | .282 | .304 | .586 | 41 | 115 | 10 | 26 | 3 | 0 | 2 | 10 | 2 | 7 | 35 | 9 | 2 |
| 2019 | WSU | OF | .325 | .416 | .401 | .817 | 52 | 197 | 33 | 64 | 5 | 5 | 0 | 16 | 8 | 24 | 39 | 5 | 2 |
Player Wire
D1 Digest: Saturday, April 29
Zack Gahagan and North Carolina stormed back from a late deficit to clinch a huge series against Clemson, leading our roundup of Saturday's action.
2016 Recruiting Class Rankings: 21-30
As we look ahead to the 2017 season, we examine the top 30 classes of newcomers in the nation beginning with numbers 21-30.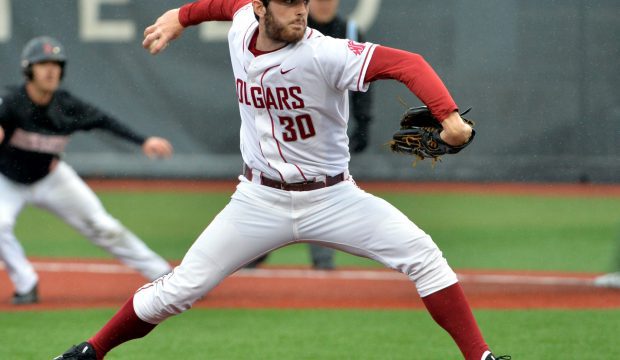 Fall Report: Washington State
Junior righty Ryan Walker will return to lead a rejuvenated young team at Washington State, as we examine a strong group of newcomers that have impressed this fall.