| | | | | | | | | | | | | | | | | | | | |
| --- | --- | --- | --- | --- | --- | --- | --- | --- | --- | --- | --- | --- | --- | --- | --- | --- | --- | --- | --- |
| Year | Team | POS | AVG | OBP | SLG | OPS | GP | AB | R | H | 2B | 3b | HR | RBI | HP | BB | SO | SB | CS |
| 2017 | | | .203 | .429 | .297 | .726 | 34 | 64 | 20 | 13 | 3 | 0 | 1 | 10 | 8 | 18 | 24 | 3 | 1 |
| 2018 | | | .185 | .297 | .235 | .532 | 45 | 119 | 25 | 22 | 4 | 1 | 0 | 9 | 5 | 14 | 43 | 5 | 2 |
| 2019 | MOST | C | .246 | .386 | .491 | .877 | 18 | 57 | 10 | 14 | 2 | 0 | 4 | 13 | 4 | 9 | 20 | 5 | 0 |
Player Wire
Fall Report: Missouri State
Drew Millas leads a promising lineup for Missouri State, which is gunning for its third straight Missouri Valley Conference title and another postseason run.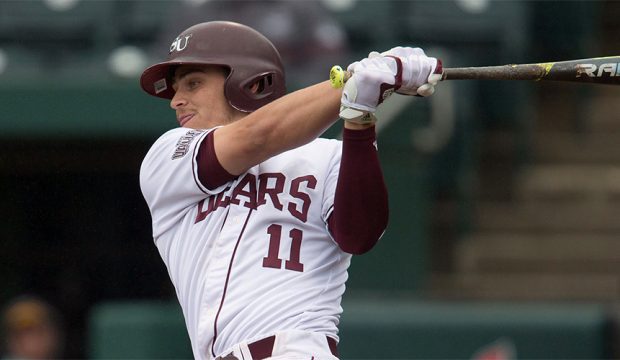 Fall Report: Missouri State
Jeremy Eierman and other talented players return, as we take an in-depth look at Missouri State this fall.
2017 Conference Previews: Missouri Valley
Slugger Jake Burger returns to lead a dangerous Missouri State club that should challenge Dallas Baptist and SIU for MVC supremacy.