| | | | | | | | | | | | | | | | | | | | |
| --- | --- | --- | --- | --- | --- | --- | --- | --- | --- | --- | --- | --- | --- | --- | --- | --- | --- | --- | --- |
| Year | Team | POS | AVG | OBP | SLG | OPS | GP | AB | R | H | 2B | 3b | HR | RBI | HP | BB | SO | SB | CS |
| 2017 | | | .279 | .342 | .402 | .744 | 48 | 179 | 35 | 50 | 5 | 1 | 5 | 22 | 6 | 12 | 44 | 7 | 2 |
| 2018 | | | .283 | .380 | .406 | .786 | 53 | 212 | 42 | 60 | 11 | 3 | 3 | 26 | 9 | 28 | 47 | 20 | 3 |
| 2019 | | | .235 | .316 | .318 | .634 | 47 | 179 | 39 | 42 | 8 | 2 | 1 | 19 | 3 | 20 | 51 | 9 | 3 |
| 2020 | FGCU | OF | .277 | .329 | .354 | .683 | 16 | 65 | 8 | 18 | 5 | 0 | 0 | 5 | 1 | 4 | 14 | 1 | 0 |
Player Wire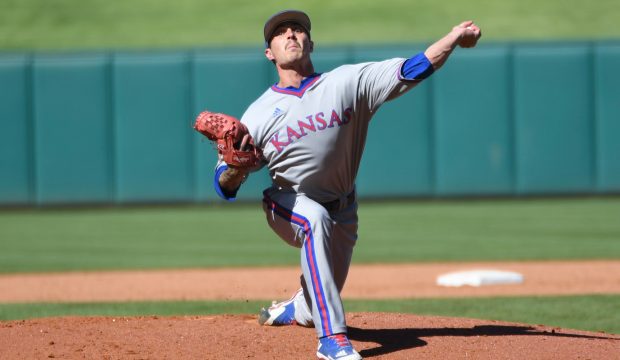 On The Upswing: Week Four
Taylor Turski and Kansas made a splash with a sweep of St. John's. Find out which other teams improved their stock a great deal over the past week.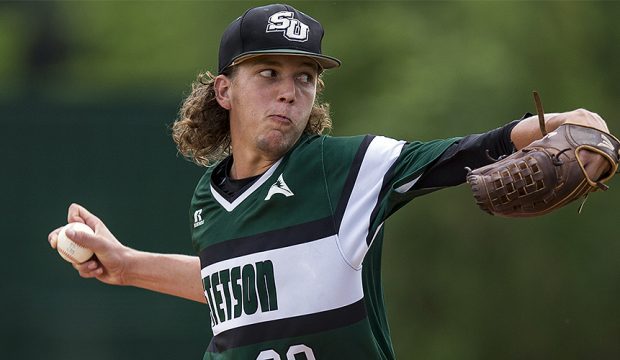 2018 Conference Previews: Atlantic Sun
Logan Gilbert is one of the hottest prospects in college baseball. Can he lead Stetson to the A-Sun crown and much more? Our in-depth preview is here.
Prospect Rundown: Area Code Games Day 4
Bo Bichette has a famous name and has stood out for his high level of play all week at the Area Code Games. Another big name, Riley Pint, also dazzled Friday.