| | | | | | | | | | | | | | | | | | | | |
| --- | --- | --- | --- | --- | --- | --- | --- | --- | --- | --- | --- | --- | --- | --- | --- | --- | --- | --- | --- |
| Year | Team | POS | AVG | OBP | SLG | OPS | GP | AB | R | H | 2B | 3b | HR | RBI | HP | BB | SO | SB | CS |
| 2018 | | | .226 | .310 | .347 | .657 | 52 | 190 | 42 | 43 | 14 | 0 | 3 | 18 | 7 | 17 | 52 | 12 | 2 |
| 2019 | XAV | INF | .259 | .387 | .443 | .830 | 45 | 158 | 32 | 41 | 12 | 1 | 5 | 25 | 7 | 27 | 30 | 8 | 6 |
Player Wire
2019 Prospect Rundown: West Coast League
Cal Poly incoming freshman Brooks Lee had a summer to remember, but he wasn't alone as we dissect the top prospects from the West Coast League.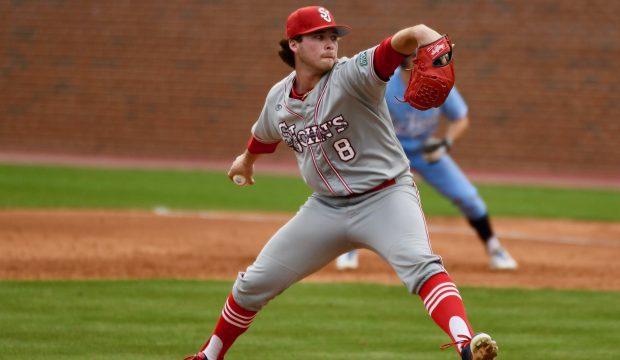 2018 Conference Previews: Big East
Sean Mooney and St. John's have some key pieces back and look to make a big statement on the national stage. We have the inside scoop on the Big East.