| | | | | | | | | | | | | | | | | | | | |
| --- | --- | --- | --- | --- | --- | --- | --- | --- | --- | --- | --- | --- | --- | --- | --- | --- | --- | --- | --- |
| Year | Team | POS | AVG | OBP | SLG | OPS | GP | AB | R | H | 2B | 3b | HR | RBI | HP | BB | SO | SB | CS |
| 2016 | | | .197 | .312 | .333 | .645 | 35 | 117 | 15 | 23 | 4 | 0 | 4 | 17 | 6 | 14 | 44 | 10 | 0 |
| 2017 | | | .237 | .324 | .376 | .700 | 52 | 194 | 23 | 46 | 10 | 1 | 5 | 27 | 10 | 15 | 47 | 7 | 2 |
| 2018 | | | .316 | .404 | .547 | .951 | 53 | 190 | 32 | 60 | 12 | 1 | 10 | 36 | 12 | 19 | 38 | 6 | 4 |
| 2019 | PORT | OF | .251 | .360 | .419 | .779 | 52 | 191 | 27 | 48 | 12 | 1 | 6 | 44 | 18 | 15 | 43 | 6 | 4 |
Player Wire
2017 Conference Previews: WCC
Jeff Bohling and the Gonzaga Bulldogs are aiming for their second straight regional appearance, but they'll have plenty of challengers in a deep WCC.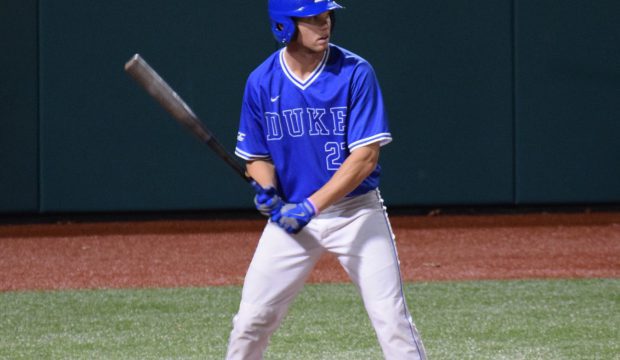 Stat Roundup: Feb. 26 Top Performers
Evan Dougherty homered three times in Duke's win against Ohio State, headlining Friday's individual leaderboard.
2016 Conference Previews: WCC
The St. Mary's Gaels have never made the NCAA tournament, but a strong pitching staff led by Corbin Burnes and a veteran lineup make SMC a West Coast Conference favorite.