| | | | | | | | | | | | | | | | | | | | |
| --- | --- | --- | --- | --- | --- | --- | --- | --- | --- | --- | --- | --- | --- | --- | --- | --- | --- | --- | --- |
| Year | Team | POS | AVG | OBP | SLG | OPS | GP | AB | R | H | 2B | 3b | HR | RBI | HP | BB | SO | SB | CS |
| 2019 | | | .269 | .381 | .396 | .777 | 57 | 197 | 24 | 53 | 9 | 2 | 4 | 29 | 2 | 35 | 37 | 2 | 2 |
| 2020 | ILL | 1B | .234 | .357 | .298 | .655 | 13 | 47 | 2 | 11 | 3 | 0 | 0 | 10 | 3 | 6 | 8 | 0 | 2 |
Player Wire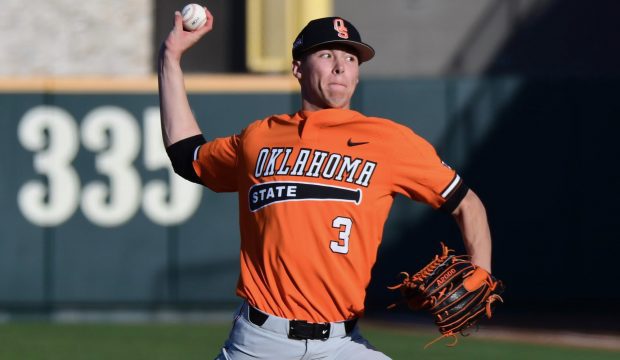 Fitt Bits: Takeaways From The Frisco Classic
Aaron Fitt's mega-notebook from Frisco is brimming with more than 5,000 words of observations and takes on UCLA, Illinois, Oklahoma State and Texas A&M.
2020 Big Ten Preview: Mighty Michigan Leads The Way
The Big Ten will once again be highly competitive with Michigan, Minnesota and Ohio State leading the way. Here's our in-depth conference preview.
2019 Northwoods League Showcase: Position Players
The Northwoods Showcase featured several position players from Vandy, Virginia, UCLA, South Dakota St., UNLV, Arkansas, Oakland, Baylor, Arizona, Alabama, N'Western, Brown, DBU, UIC, Illinois, UC Riverside, NIU.