| | | | | | | | | | | | | | | | | | | |
| --- | --- | --- | --- | --- | --- | --- | --- | --- | --- | --- | --- | --- | --- | --- | --- | --- | --- | --- |
| Year | Team | W | L | ERA | APP | GS | CG | SHO | SV | IP | H | R | ER | BB | SO | WP | HP | OBA |
| 2020 | | 0 | 0 | 3.97 | 6 | 0 | 0 | 0 | 0 | 11.1 | 8 | 6 | 5 | 8 | 7 | 2 | 1 | .200 |
| 2021 | | 0 | 0 | 3.86 | 3 | 0 | 0 | 0 | 0 | 2.1 | 3 | 1 | 1 | 1 | 0 | 0 | 0 | .333 |
| 2022 | CREI | 0 | 0 | 5.84 | 12 | 0 | 0 | 0 | 0 | 12.1 | 11 | 8 | 8 | 7 | 12 | 0 | 0 | .250 |
Player Wire
Fall Report: Creighton
Led by a deep pitching staff and two of the Big East's biggest stars in Alan Roden and Dylan Tebrake, Creighton looks built to make a run at the conference crown.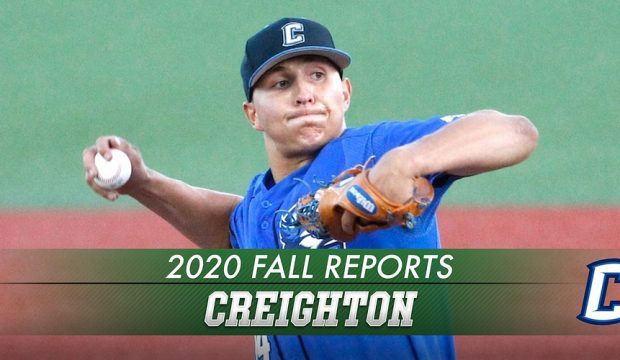 Fall Report: Creighton
Creighton might have lost some key hitters from 2020, but righthander Dylan Tebrake and others still have high hopes for the '21 campaign. Here's why.