| | | | | | | | | | | | | | | | | | | | |
| --- | --- | --- | --- | --- | --- | --- | --- | --- | --- | --- | --- | --- | --- | --- | --- | --- | --- | --- | --- |
| Year | Team | POS | AVG | OBP | SLG | OPS | GP | AB | R | H | 2B | 3b | HR | RBI | HP | BB | SO | SB | CS |
| 2019 | | | .261 | .407 | .430 | .837 | 51 | 165 | 26 | 43 | 11 | 1 | 5 | 26 | 12 | 30 | 36 | 1 | 0 |
| 2020 | PORT | INF | .333 | .438 | .733 | 1.171 | 16 | 60 | 14 | 20 | 3 | 0 | 7 | 22 | 0 | 12 | 13 | 0 | 0 |
Player Wire
2020 Conference Wrap: WCC
Shotgun Spratling's look back at the West Coast Conference players and teams that stood out in the shortened season is highlighted by Pepperdine's robust month and the surprising starts by Santa Clara and Portland.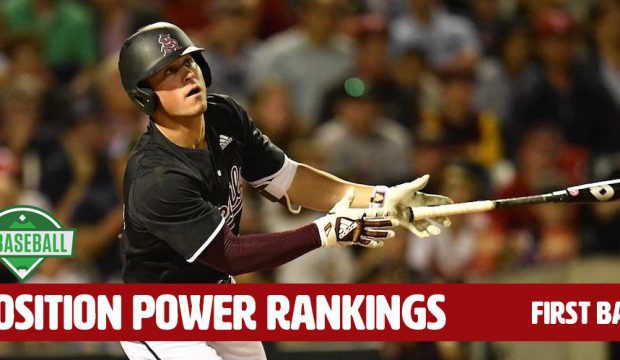 Final 2020 Power Rankings: First Base
Arizona State's Spencer Torkelson continues to lead our ranking of the top 30 first basemen in college baseball, but Maryland's Maxwell Costes leads a big group of climbers.
Stat Roundup: Feb. 14 Top Performers
Notre Dame's Tommy Sheehan struck out nine over seven innings of one-hit shutout ball, earning a place near the top of the Friday individual leaderboard.