| | | | | | | | | | | | | | | | | | | | |
| --- | --- | --- | --- | --- | --- | --- | --- | --- | --- | --- | --- | --- | --- | --- | --- | --- | --- | --- | --- |
| Year | Team | POS | AVG | OBP | SLG | OPS | GP | AB | R | H | 2B | 3b | HR | RBI | HP | BB | SO | SB | CS |
| 2020 | | | .316 | .422 | .395 | .817 | 12 | 38 | 6 | 12 | 1 | 1 | 0 | 3 | 1 | 6 | 7 | 6 | 0 |
| 2021 | | | .196 | .302 | .239 | .541 | 14 | 46 | 7 | 9 | 2 | 0 | 0 | 1 | 0 | 7 | 10 | 2 | 0 |
| 2022 | ILL | OF | .340 | .438 | .467 | .905 | 51 | 212 | 51 | 72 | 14 | 2 | 3 | 22 | 4 | 33 | 44 | 18 | 1 |
Player Wire
Fall Report: Illinois
Illinois might've had a tumultuous 2021 campaign, but the Fighting Illini feel like they have the pieces this fall to make a move.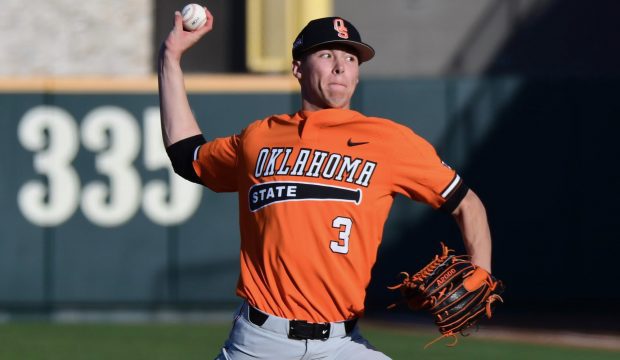 Fitt Bits: Takeaways From The Frisco Classic
Aaron Fitt's mega-notebook from Frisco is brimming with more than 5,000 words of observations and takes on UCLA, Illinois, Oklahoma State and Texas A&M.
2020 Big Ten Preview: Mighty Michigan Leads The Way
The Big Ten will once again be highly competitive with Michigan, Minnesota and Ohio State leading the way. Here's our in-depth conference preview.