| | | | | | | | | | | | | | | | | | | | |
| --- | --- | --- | --- | --- | --- | --- | --- | --- | --- | --- | --- | --- | --- | --- | --- | --- | --- | --- | --- |
| Year | Team | POS | AVG | OBP | SLG | OPS | GP | AB | R | H | 2B | 3b | HR | RBI | HP | BB | SO | SB | CS |
| 2018 | | | .281 | .397 | .474 | .871 | 27 | 57 | 7 | 16 | 4 | 2 | 1 | 9 | 2 | 9 | 19 | 0 | 0 |
| 2019 | WICH | 1B | .312 | .357 | .519 | .876 | 18 | 77 | 13 | 24 | 4 | 0 | 4 | 10 | 1 | 5 | 15 | 3 | 0 |
Player Wire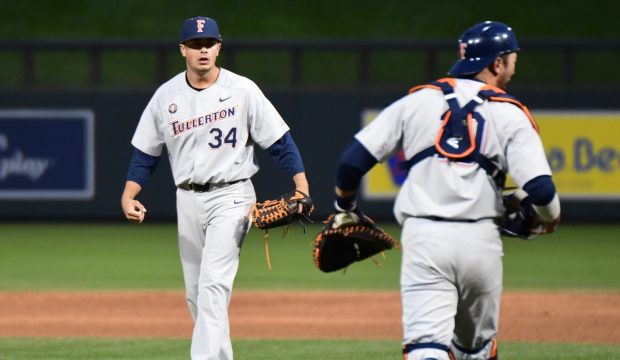 Fitt's Bits: Takeaways From Arizona
Aaron Fitt shakes out his notebook with observations on Cal State Fullerton, Virginia, TCU, Vanderbilt, Grand Canyon, Ball State and Wichita State.
2019 Conference Previews: The American
The American Athletic Conference is loaded with legitimate postseason contenders as usual, led by ECU, Houston, UConn and UCF.
2018 Conference Previews: American
Preseason All-American Tim Cate leads talented UConn into what should be another grueling battle royale in the American Athletic Conference.