Houston Regional Breakdown
Postseason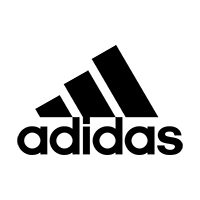 Most Exciting Player: Jake Adams, Iowa. He might not play a position in the field that exudes excitement, but he's one of few players in college baseball who demand your attention when he comes to the plate. Adams has slammed 27 homers and knocked in 70 runs, while also having a .747 slugging percentage. He can change a game with one swing of the bat.
Best Hitter: Braden Shewmake, Texas A&M. You could argue Adams here, but I lean Shewmake because of his very mature offensive approach. Adams has 50-plus strikeouts, while Shewmake has struck out just 24 times this season, while also walking 14. Shewmake is hitting .343 (with leads the Aggies by 38 points) and has such a smooth stroke with an advanced ability to find holes.
Best Defensive Player: Braden Shewmake, Texas A&M. In addition to being an elite hitter for the Aggies, Shewmake also is an excellent defender. He has a good first step and instincts, and it's rare that he makes a defensive mistake that costs his team.
Best Pitcher: Trey Cumbie, Houston. The Cougars haven't suffered much at all since Seth Romero was booted out of the program because of consistent bad behavior. Cumbie, another lefty, has blossomed as the staff ace, striking out 80 and walking 13 in 96 innings, while tallying a 1.88 ERA.
X-Factor: Jake Scheiner, Houston. The California junior college product has been one of the nation's elite hitters and has some serious juice in his swing. Scheiner has smacked 17 homers and knocked in 57 runs, while also sitting pretty with a .347 average and a .438 OBP.
Best Starting Rotation: Texas A&M. None of the teams in Houston this weekend have an overwhelming weekend rotation, but the Aggies have the best if they're clicking on all cylinders. Righthander Brigham Hill has a nasty fastball/slider combination, while Corbin Martin is the best pitcher in this regional if he's on. Martin will get up to 94-95 with his fastball, along with a changeup and hammer curve, while husky righty Stephen Kolek has been one of the Aggies' better pitchers the second half of the season.
Best Bullpen: Texas A&M. In many regionals, I could probably make a strong argument that the Aggies have the second or third-best bullpen in the field. But this isn't the regional for you if you're looking for some incredible set of stoppers on the back end. A&M has the best reliever on the field this weekend in lefty Kaylor Chafin, who has a 1.99 ERA in 58.2 innings. The Aggies also have a fireballer in righty Cason Sherrod, while another righty,  Mitchell Kilkenny possesses a hard fastball with some life.
Best Offensive Team: Houston. Every team in this regional has some potential offensively, but for me, the Cougars will be the most explosive if they are clicking. The Cougars have one of the top hitters in college baseball in Scheiner, while Joe Davis has serious raw power — don't let the lack of power numbers throw you off. Corey Julks is an athletic outfielder who has some serious pop in his bat, while versatile Connor Wong enters the weekend with a double-digit home run total.
Best Defensive Team: Iowa. This shouldn't shock anyone if you know anything about Rick Heller, but this is an incredibly well-coached club that does all the little things right. Versatile infielder Mason McCoy has made just eight errors in 58 games this season, while for the most part, the rest of the team has followed suit from a defensive standpoint.
No. 1 Seed Win Probability (1-10): 4. If you're a fan of first-round upsets, this regional might be perfect for you. Iowa could give Houston all it could handle and more. At least, it will force the Cougars to throw ace lefthander Trey Cumbie in the opening game. This regional will be an absolute dogfight for the hometown Cougars.
---
Houston (40-19, 15-9 American)
---
Click Below To Subscribe And Read More!

Already a subscriber? Log In to access this article.
Join the Discussion