Cathartic Win Sends Special Cards To CWS
Postseason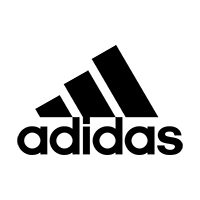 LOUISVILLE, Ky. — As Brendan McKay — perhaps the greatest college baseball player of his era — walked off the mound at Jim Patterson Stadium for the final time in his brilliant Louisville career on Saturday, his mind was awash with swirling emotions.
"Too many emotions to think of really. Just your whole career, just everything in that moment, the last time you're ever going to pitch on that mound again," McKay later recalled. "It's just a great feeling to know that you've had a lot of success, you've been to a lot of great places and a lot of dark places on that field. It was just a great feeling overall."
McKay has been a part of 148 victories during his three-year career, playing a huge role in many of them through his contributions on the mound or at the plate. Baseball has taken him to so many great places, but having experienced the dark places made Saturday as bright as a supernova.
You can't talk about the 2017 Louisville baseball team without acknowledging the 2015 and 2016 Louisville baseball teams. Every team is different from one year to the next — players come and go, new challenges are tackled and new storylines written. But for Louisville's core group of upperclassmen, the heartache of the last two years played an important role in making them who they are now.
The 2015 team won 47 games, went 25-5 in the ACC and earned itself a national seed. But in the decisive third game of the super regional, Cal State Fullerton won it on a home run barely fair down the left-field line in the 11th inning. The 2016 team won 50 games, went 22-8 in the ACC and earned itself a national seed. The Cardinals dropped the first game of their super regional against upstart UC Santa Barbara, but in Game Two they carried a three-run lead into the ninth — when little-known pinch-hitter Sam Cohen delivered a walk-off grand slam against All-America closer Zack Burdi, ending UofL's season in the most stunning finish in super regional history.
That context matters. And as painful as those memories are for the Cardinals, the players have never tried to run and hide from them. They've repeatedly looked back at those gut-wrenching finishes and drew upon them for motivation.
But hearing about those two devastating losses again and again must get old. Maybe now the Cardinals won't have to relive those memories anymore. Because now they've got a new indelible super regional memory, with a happy ending.
Louisville completed a dominating two-game super regional sweep of arch-rival Kentucky on Saturday with a 6-2 victory, and for the second straight day its star upperclassmen led the charge. McKay threw 6 2/3 innings of two-run ball, a day after fellow junior Kade McClure led the Cards to a victory in the opener. Junior first baseman Drew Ellis followed up Friday's big three-run homer with two more long balls Saturday, energizing the crowd and helping Louisville build an early lead that it would not relinquish. Junior shortstop Devin Hairson and junior catcher Colby Fitch contributed three hits apiece to help lead UofL's 12-hit attack.
Drew Ellis huges Colin Lyman after the dogpile (Aaron Fitt)
All of those juniors will now get to make their College World Series debuts, at long last.
"The four seniors got to go to Omaha as a freshman, (Jake) Sparger, (Ryan) Summers, (Colin) Lyman and (Logan) Taylor — but that's it," Louisville coach Dan McDonnell said. "The juniors, the legacy that they're gonna leave in this program — the McKays, the Hairstons, the Ellises, the Fitches, the McClures — I know I'm gonna leave somebody out, I'm sorry. But I'm sitting there thinking, 'Man, I wanted those guys to go to Omaha something fierce. Something fierce.' "
Sitting in Louisville's team room for the postgame press conferences, with giant wall-length murals of TD Ameritrade Park adorning three walls, McKay reflected on just how much this moment meant to him and his teammates.
"It means everything. We sit here for every team meeting, you look around and you've got three different pictures of the field in Omaha. You want to put your own picture up there," he said. "For going on three years now, I've looked at that picture a lot and that picture a lot. Just seeing it, you want to get there. You do whatever it takes, you push your body to its limits every year pushing towards that goal … After the two previous seasons, being so close to winning in '15, and then last year being up three runs in the ninth and it all just comes crashing down on you, this is the probably the best moment I've ever had."
Brendan McKay was the first Cardinal to grab an "Omaha Bound" hat (Aaron Fitt)
Ellis, the hometown kid who said he tried to do way too much during the regional round last week because he so desperately wanted to advance, echoed McKay's sentiments.
"It's special. I obviously redshirted and wasn't here when Fullerton beat us, but last year against Santa Barbara was heartbreaking," Ellis said. "You had the five guys that were drafted or whatever, those guys were special players, you can tell by how high they got drafted. We had a special team last year, and to get our hearts broken against Santa Barbara was tough. But we make a conscious effort every year, when we sit down here for our first meeting of the year, it's, 'You know what you signed up for. You know why you're on this team. If you don't want to play baseball, if you don't want to get better, if you don't want to go to Omaha, then the doors are right there.' That's what you buy into when you come to this program, and our guys have bought in, for sure."
Some national seeds consciously choose for rather subdued celebrations when they win super regionals — they want to save the dogpile for the end of June in Omaha. But Louisville had no such reservations. Not after a victory so cathartic. They dogpiled with gusto — bodies flying everywhere, limbs flailing wildly, an unfiltered expression of pure joy. Senior center fielder Logan Taylor, one of those guys who made it to Omaha as a freshman, said he was so excited that he vaulted clear over the pile and landed on his head — but no harm was done.
Taylor reached base safely in four of his six plate appearances Saturday, scoring two runs and doubling home in the eighth. He also made an incredible catch crashing into the wall in the ninth inning to help thwart UK's last-ditch attempt to rally.
"There's no way I wasn't catching that ball," Taylor said. "The last two years, the games got away from us late in the supers. I just saw it hit and I knew it had to be me."
Louisville is loaded with big-name star power, but from top to bottom, this roster is loaded with team-first players who will do anything for a win. Taylor is one of those guys — a dazzling center fielder who regularly provides a spark at the top of the lineup. This Louisville team is just bursting with heart. And those hearts are full today.
"It makes all the work you do and all the frustration building up over the last two years to finally get over that hump (worthwhile)," Taylor said. "But now that we're here, we've still got a mission to do. We've been cut off at supers. OK, finally, now we're past that. Now we can keep going."
As McDonnell said in the postgame huddle with his team, and again during the press conference, "We didn't come here for some of it." Both times, his players responded in unison: "We came here for all of it."
Dan McDonnell's postgame message to his team. Which includes respect for UK: "That's a very good team we beat." pic.twitter.com/QVaHFnqhCi

— Aaron Fitt (@aaronfitt) June 10, 2017
Join the Discussion