Corvallis Super Regional Breakdown
Postseason
No. 14 Minnesota (44-13) at No. 3 Oregon State (47-10-1)
Corvallis Super Regional Schedule
Friday: 5 p.m. (ESPN2)
Saturday: 9:30 p.m. (ESPN2)
Sunday (if necessary): *9 p.m. (ESPN2)
How Minnesota Got Here: The Gophers went 18-4 in the Big Ten to win the regular-season crown, then made a 4-0 run through the conference tournament. All of that success earned Minnesota a home regional for the first time since 2000, and it went 3-0 (with a pair of wins over Pac-12 power UCLA) to win its first regional since 1977 — when Paul Molitor helped lead the Gophers to Omaha. Current head coach John Anderson was a student assistant on the 1977 team. Now, in his 37th year as Minnesota's head coach, Anderson leads a team riding a 12-game winning streak into a daunting super regional matchup.
How Oregon State Got Here: After going 56-6 last year and falling to LSU in the national semifinals, Oregon State turned the tables on the Tigers this past weekend, outscoring them 26-1 in a pair of blowout wins, capping a dominant 3-0 run through the Corvallis Regional. The Beavers didn't win the Pac-12 this time around, going 20-9-1 to finish 1.5 games behind Stanford, but they still put together another dominant season — and this time they have ace Luke Heimlich on the mound for their entire postseason run, unlike a year ago, when he withdrew from the team after regionals amidst a storm of controversy.
---
The Edge
Starting Pitching: Heimlich is one of the nation's most dominant starting pitchers, going 15-1, 2.42 with a 142-25 K-BB mark in 111.2 innings as a senior this spring. He's a first-round talent who is only on campus at all because of the sex crime he pled guilty to as a minor, which came to light last June. But Heimlich has successfully blocked out the noise and pitched at an exceptionally high level, and he gives the Beavers a significant advantage against just about anybody, including Minnesota's rock-solid veteran ace Reggie Meyer (8-3, 2.62). Finesse righty Bryce Fehmel (10-1, 2.77) doesn't have overpowering stuff but really knows how to pitch and excels in big games, so he gets a slight edge over talented Minnesota freshman Patrick Fredrickson (9-0, 1.76), a long, slingy low three-quarters righty with better stuff but less experience. Neither team has a consistent third starter, but ultra-talented freshman Kevin Abel has future-first-rounder stuff, and if his control is on like it was last week (8 IP, 3 H, 0 R) against LSU, he'll be very tough to beat.  Edge: Oregon State.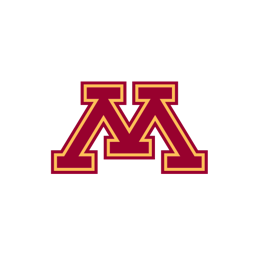 Bullpen: This one is close. In Jake Mulholland and Brandon Eisert, Oregon State has a pair of very dependable lefties who know how to pitch and have plenty of big-game experience already as sophomores. They don't have overpowering velocity, but they know how to get outs, and they seldom give away free bases. Power sinkerballer Dylan Pearce is the key option from the right side, and freshman lefty Christian Chamberlain has an electric arm — this is a very solid unit. But Minnesota's bullpen has been even better. Righthander Max Meyer (1.56 ERA, 16 saves) has overpowering stuff and has proven well suited for pressure-packed late-game situations as a freshman. Brett Schulze (9-0, 2.09) is a power-armed setup man with good feel for his three-pitch mix, allowing him to go multiple innings to serve as a bridge to Meyer. Jacson Rose (5-1, 2.03), who pitches at 91-93 mph, and Jeff Fasching (2-0, 1.90) are also key pieces in a strong unit. Edge: Minnesota.
Offense: Minnesota has a very good, balanced, veteran offense that ranks 13th in the nation in batting and led the Big Ten in scoring (6.9 runs per game). But Oregon State has one of college baseball's most unstoppable offenses, ranking third nationally in batting and ninth in scoring (7.7 runs per game — which is very loud for a team on the pitcher-friendly West Coast). First-rounders Nick Madrigal and Trevor Larnach along with future first-rounder Adley Rutschman form a fearsome trio in the heart of the order. Speed merchant Steven Kwan (a fifth-round pick) and supplemental first-rounder Cadyn Grenier make the Beavs go out of the first two spots in the order, and 10th-rounder Michael Gretler is another threat in the 6-hole for this absurdly talented team. And the bottom third of the lineup keeps the pressure on, albeit with less firepower. Edge: Oregon State.
Defense: Oregon State is a premium defensive team too, ranking ninth nationally with a .980 fielding percentage. Grenier and Madrigal comprise college baseball's best middle infield, Rutschman is a superstar behind the plate, and Kwan is a human highlight reel in center, making this team better up the middle than any team in the nation. And OSU is rock-solid on the corners as well. Minnesota is also a quality defensive team that fields a very respectable .975, and its middle infield tandem of Terrin Vavra and Luke Pettersen is also very special. But OSU just suffocates opponents with its defensive wizardry, and nobody can stack up to the Beavs in this category. Edge: Oregon State.
Experience/Intangibles: Minnesota has a lineup stuffed with seasoned upperclassmen, and they'll need to maintain their poise in Goss Stadium, one of the most intimidating college baseball venues in the country, with intense fans right on top of the players. The Gophers are much less experienced on the mound, and how freshmen Fredrickson and Max Meyer handle that atmosphere will be critical. The Beavers, meanwhile, are loaded with super-experienced veterans from last year's Omaha run. The Beavers have a bunch of extraordinarily focused and savvy ballplayers who simply refuse to lose, led by Madrigal, Grenier and Heimlich. So OSU has a psychological edge against just about everybody it plays. Edge: Oregon State.
---
Team Scouting Reports
AN OPPOSING COACH BREAKS DOWN MINNESOTA:
.
Join the Discussion