Fayetteville Regional Breakdown
Postseason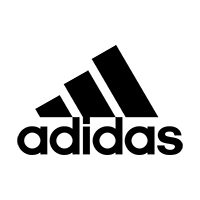 Most Exciting Player: Jake Burger, 3b, Missouri State. Arguably the best pure slugger in the country, Burger has wrecked opposing pitching in 2017. The numbers, including his 22 home runs and .459 on-base percentage speak for themselves and he's well on his way to a first-round draft choice.
Best Hitter: Burger. Arkansas has a lineup loaded with elite hitters, but none can top the prolific Jake Burger. He's disciplined, can handle elite velocity and is likely head for stardom as a professional.
Best Defensive Player: Dominic Fletcher, of, Arkansas. Fletcher had a breakout freshman campaign, and much like his brother David Fletcher was as the shortstop at LMU, Dominic is an elite defender in the outfield. His jumps and routes have been outstanding and he's shown a penchant for the spectacular play. Matt Whatley's work behind the plate for Oral Roberts is fantastic as well.
Best Pitcher: Trevor Stephan, rhp, Arkansas. This honor could go to Stephan or Blaine Knight, but Stephan comes in the hotter of the two. He's missed bats at an outstanding rate down the stretch, working off a heavy 91-94 mph fastball and a tight, late-biting slider.
X-Factor: Jeremy Eierman, ss, Missouri State. The righty hitting shortstop has erupted for 19 home runs in 2017 and is one of the most exciting underclass talents in America. He needs to keep his strikeouts in check and provide support if teams are pitching around Jake Burger.
Best Starting Rotation: Arkansas. When you can start your weekend rotation with two prolific strikeout artists like Blaine Knight and Trevor Stephan, you're in excellent shape. It's a top-heavy rotation, but the Razorbacks have pieced together the third spot effectively as well.
Best Bullpen: Missouri State. No team in Fayetteville will have the one-two punch at the end of games like the Bears. Righthanders Jake Fromson (1.86, 67.2 IP) and Bryan Young (0.68, 26.2 IP) are slam the door type weapons out of the bullpen and have swing and miss caliber stuff.
Best Offensive Team: Arkansas. From top to bottom, the Razorbacks have hitters who can take you deep. They are 11th in the nation with 80 home runs and have five starters who hit eight or more long balls this spring. They have lefty and righty thump as well as hitters who know how to advance runners and play small ball.
Best Defensive Team: Oral Roberts. The Golden Eagles are 25th in the country with their .978 fielding percentage and they have the best field general in the country behind the plate in Whatley. This is not a team who will hurt itself with fielding mistakes.
No. 1 Seed Win Probability (1-10): 5. Arkansas is coming in with some hot pitching on its side and its booming bats stack up against anyone. But this is not going to be cakewalk. Missouri State will put the Hogs to the test with a thumping lineup of its own and has the pitching to thoroughly test the Razorbacks. Oklahoma State is coming into the weekend riding high and Oral Roberts has the weapons to make things very difficult.
Team Breakdowns
Arkansas (42-17, 18-11 in SEC)
Blaine Knight is having a spring to remember (Arkansas Athletics)
The Razorbacks had a lot to prove coming into this season, as they fell just shy of the top 25 rankings. Most around the team knew, however, that this was a roster full of upside and young potential.
---
Click Below To Subscribe And Read More!

Already a subscriber? Log In to access this article.
Join the Discussion