Gainesville Super Regional Breakdown
Postseason
Auburn (42-21) at No. 1 Florida (45-18)
Gainesville Super Regional Schedule
Saturday: 12 p.m. (ESPN)
Sunday: 12 p.m. (ESPN)
Monday (if necessary): *8:30 p.m. (ESPN)
How Auburn Got Here: The Tigers put together an impressive run through the Raleigh Regional last weekend, thrashing Northeastern in the first game before beating Army and dominating host NC State in the regional championship game. In the three games last week, the Tigers outscored opponents 40-12. That's how you make a statement to begin the NCAA tournament, and now the Tigers take a red-hot approach into the Sunshine State.
How Florida Got Here: The Gators still aren't playing their best brand of baseball, but they beat Columbia in the Gainesville Regional, defeated Jacksonville, lost to FAU and then beat the Owls in the second regional championship game to advance to the supers. UF did turn on the jets a little bit in the middle of its final game against FAU, but we'll see if Kevin O'Sullivan's club carried that mojo into this weekend.
---
The Edge
Starting Pitching: Goodness, what a tough category to choose. Auburn has one of the nation's best one-two punches in young righthander Tanner Burns and righty Casey Mize. Burns (3.12) has struck out 74 in 80.2 innings and will attack hitters with a low-to-mid 90s fastball, along with a wipeout breaking ball. Mize (2.95), the No. 1 pick in the draft, has 151 strikeouts in 109.2 innings, and while his fastball ranges 93-96 consistently, he attacks hitters with an 88-91 mph cutter, along with a true low-to-mid 80s slider and a splitter. Andrew Mitchell (4.30) has come on as of late and possesses a quality slider. As for the Gators, righties Brady Singer (2.27) and Jackson Kowar (3.37) lead the charge. Singer will attack hitters with a wicked sinking fastball in the 91-94 range, while the wipeout slider is his go-to secondary offering. Meanwhile, Kowar will get into the mid-90s with his fastball, while he's not afraid to attack hitters with a mid-80s nasty changeup. The Gators rely on a pair of young arms in Jack Leftwich and Tommy Mace to round out the rotation. Mace is a righty with a low-90s fastball and good overall stuff, while Leftwich (4.50) is a projectable lefty who can get up to 93-94 with his fastball and has shown serious upside throughout the season. EDGE: Push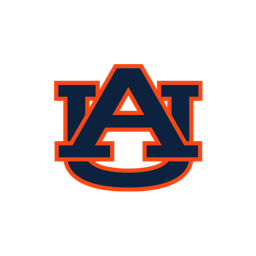 Bullpen: These two teams are evenly matched in several areas, including the bullpen. The Gators have one of the best in the business in righty Michael Byrne. Byrne has been more hittable down the stretch, but he's still a dominant force with a 1.79 ERA and 15 saves in 50.1 innings. Byrne will sit 89-92 mph with a fastball that has good downhill angle, while also showing good feel for a changeup and slider. Jordan Butler (3.94) is another quality arm for Sully's club, while whomever doesn't start out of Mace and Leftwich will occupy a key bullpen role this weekend. As for the Tigers, talented freshman righty Cody Greenhill (2.11) has a hard-nosed approach and  doesn't walk a lot of guys with just 18 walks in 55.1 innings. Meanwhile, righty Davis Daniel has formed into a big-time bullpen weapon for the Tigers. He's been up to 97 mph with his fastball out of the pen and has 60 strikeouts in 58.1 innings. Also keep an eye on Welby Malczewski (5.66), who threw three solid innings out of the pen at the Raleigh Regional, while Elliott Anderson (3.64) is another weapon to watch. EDGE: Auburn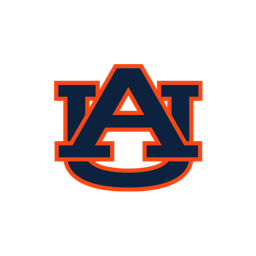 Offense: The Tigers put on an offensive display at the Raleigh Regional last weekend, outscoring teams 40-12 in three games. For that reason and more, they have the offensive advantage over the Gators. AU ranks 51 nationally in batting average, 13th in scoring, 23rd in doubles and 25th in home runs per game. Meanwhile, Florida ranks 84th in batting average, 36th in scoring, 18th in doubles and impressively, sixth in homers per game with 1.44. India leads the charge for the Gators with a team-best .360 average, along with 12 doubles, three triples, 19 homers and 47 RBIs, while Deacon Liput (.286), Nelson Maldonado (.279) and Wil Dalton (19) have some power potential in their bats with Dalton, in particular, entering the weekend with an impressive 19 homers. The X-factor in this series could be the potential return of JJ Schwarz, who's hitting .325 with 16 doubles, two triples, 12 homers and 46 RBIs. Schwarz missed the SEC tournament and last weekend's regional because of a cracked knuckle, but could return to the lineup against Auburn this weekend. The Gators just seemed to miss a beat without him in the lineup. Auburn has been a balanced lineup over the past few weeks. Jay Estes is an athletic guy who can make things happen, especially when he gets on base with 13 stolen bases. Will Holland (.319) struggled offensively last season, but has evolved into a complete player this season with 17 doubles 12 homers and 51 RBIs. Meanwhile, Brendan Venter (.317) has some serious power potential with 15 doubles, 12 homers and 45 RBIs, while freshman Steven Williams (.295) is a big-time bat with double-digit homers and Edouard Julien (.284) is such an intriguing bat. Julien has evolved into one of Auburn's best hitters as the season progressed, and has some big-time power in his frame with 17 homers and 68 RBIs. Josh Anthony (.300) is another key piece to the lineup with double digit doubles and 33 walks. EDGE: Auburn
Defense: Both the Tigers and Gators are solid from a defensive standpoint, but Florida gets the edge in this category. The Gators rank 26th nationally with a .977 fielding percentage, while the Tigers enter the weekend in the 50s with a .975 percentage. Up the middle, the Gators have a fluid and instinctive defender in shortstop Deacon Liput, while Blake Reese is just fine at second. Jonathan India struggled defensively at the SEC tournament two weeks ago, but he's still a premier defender with an accurate arm to first. There's also one of the best defenders in the country in center field with Nick Horvath, while Jonah Girand has been a mainstay behind the plate as of late because of injuries. For the Tigers, shortstop Will Holland is an elite defender. He has great instincts at his position, makes both the routine and tough plays and has accurate throws to first. He's a magician at his position. Jarvis is a stable defender at second, while Brendan Venter does a solid job at the hot corner. Brett Wright has been a quality backstop for the Tigers this season while athletic Jay Estes headlines the outfield. EDGE: Florida
Experience/Intangibles: This is a pretty easy category to choose from. The Gators have a duo of weekend starters in Singer and Kowar that pitched on the road to the program's first national title last season, while India, Liput, Schwarz and others also have extensive Omaha experience. The Tigers, on the other hand, have some guys who are new to the big stage and being two wins away from reaching the College World Series. UF has a big advantage here from an experience standpoint, while being at home also should account for something. EDGE: Florida
---
Team Scouting Reports
---
Click Below To Subscribe And Read More!

Already a subscriber? Log In to access this article
.
Join the Discussion