Long Beach Regional Breakdown
Postseason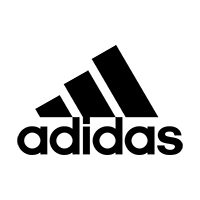 Most Exciting Player: Darren McCaughan, rhp, Long Beach State. If you like watching a true pitcher work, McCaughan is a treat. Nothing about him looks imposing from the 6-foot-1, 200-pound frame (and that's up 20-25 pounds from when he arrived on campus) to the goldilocks flow, yet he makes hitters look silly whether they are weakly grounding out or waving at a slider in the other batter's box.
Best Hitter: Ty Adkison, of, San Diego State. Adkison was absolutely on fire during a stretch earlier in the season and has carried it to a stellar redshirt junior season. Adkison enters the regional hitting .349-15-62 and has more walks than he does strikeouts while also going 7 for 8 on stolen base attempts.
Best Defensive Player: David Banuelos, c, Long Beach State. The Dirtbags backstop threw out 61 percent of runners! He headlines the nation's 13th best defense, per fielding percentage.
Best Pitcher: Griffin Canning, rhp, UCLA. A likely first-round pick, Canning boasts a fastball that he can run up to 95 with a power changeup at 87-88 and a pair of breaking balls that both can get strikeouts.
X-Factor: Bucking the trend. Can the lower seeds buck the trends this weekend? Long Beach State was really good at home. Texas' top two starters weren't great in the final month. UCLA's offense was in the bottom third nationally. San Diego State always does things the hard way.
Best Starting Rotation: Texas. There aren't a ton of pitching staffs that have multiple arms that can get into the mid-90s. The Longhorns have that in their top two starting pitchers. Nolan Kingham and Morgan Cooper are dynamic front-of-the-rotation righthanders.
Best Bullpen: Long Beach State. The Dirtbags have two guys that have closed games out this season and three other relievers with 20 or more appearances that each are striking out at least 7.4 batters per nine innings.
Best Offensive Team: San Diego State. All nine Aztec starters are hitting better than .300 and have at least three home runs. They are fifth in the nation in hits as a team and eighth with a .321 batting average.
Best Defensive Team: Texas. While the Dirtbags are 13th in the country in fielding percentage, Texas is second best in the nation. Catchers Michael McCann and Michael Cantu have just one error each while the pitching staff has just three. The right side infield duo of Bret Boswell and Kacy Clemens are both fielding above .990.
No. 1 Seed Win Probability (1-10): 4. Long Beach is this year's Regional of Death with a 4-seed that should have been a 3 and a 3-seed that probably could have been a 2. And Texas wasn't too far removed from hosting position.
---
Team Breakdowns
Darren McCaughan was named the Big West Pitcher of the Year for the second time. (Shotgun Spratling)
For the first third of the season, the Dirtbags had to be road warriors. When Long Beach State moved its opening series to Oklahoma at the last minute due to poor weather in Southern California, it forced them to play 68 percent of their first 19 games on the road.
---
Click Below To Subscribe And Read More!

Already a subscriber? Log In to access this article.
Join the Discussion