Long Beach Super Regional Breakdown
Postseason
Long Beach Super Regional Schedule
Friday: 6 p.m. ET (ESPN2)
Saturday: 3 p.m. ET (ESPNU)
Sunday (if necessary): 3 p.m. ET (ESPN/ESPN2)
How Cal State Fullerton Got Here: The Titans fared well against a stout nonconference schedule, then finished third in the Big West behind Long Beach State and Cal Poly, earning them a No. 2 seed in the Stanford Regional. The Titans played at a high level in all phases in the regional, outscoring their opponents 21-5 in three games.
How Long Beach State Got Here: The Dirtbags made noise early in the year by winning a series on the road at North Carolina (the only team to take a series from UNC all year) and sweeping Fullerton in their annual nonconference series. That proved to be a springboard for the Beach, which dominated the Big West, going 20-4 to win it by four games. Long Beach went 5-1 against the Titans on the season.
---
The Edge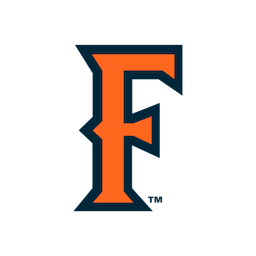 Starting Pitching: Getting righthander Colton Eastman back from injury down the stretch made Cal State Fullerton's rotation one of the best in the nation; Eastman, Connor Seabold and John Gavin are elite strike-throwers with experience, competitiveness and stuff. Long Beach ace Darren McCaughan is cut from the same cloth, and senior strike-thrower Dave Smith owns a 1.38 ERA on the season — but Smith had to pitch on short rest Monday, while the Titans have been off since clinching their regional Saturday. John Sheaks is a solid third starter, but not as good as any of Fullerton's three starters.  Edge: Cal State Fullerton.
Bullpen: Fullerton has a shut-down closer in Brett Conine and a quality setup man in Blake Workman, but the Titans can't match Long Beach's bullpen depth. The Dirtbags have their own pair of shutdown bulldogs at the back of the pen in Josh Advocate and Chris Rivera, but the supporting cast led by Connor Riley, Zak Baayoun and Eli Villalobos gives the Beach an advantage here. The Beach has more ability to mix and match, and more leeway if one of its starters gets knocked out early. Edge: Long Beach State.
Offense: The numbers favor Fullerton, which has a clear edge over Long Beach in scoring, on-base percentage and slugging. Ballpark context should be considered — Long Beach plays in more of a pitcher's park, though Goodwin Field is far from a launching pad. These are both very capable offensive clubs that can apply pressure through the inside game, drive the gaps or run the ball out of the park on occasion. Both lineups are balanced and fairly deep. Edge: Push.
Defense: These are both marquee defensive clubs that are both fielding .980 on the season. Neither has any holes on defense; both have outstanding first basemen who help take pressure off the infielders, both have playmakers at short and second and third, and both cover ground in the outfield well. Both are good behind the plate too, but Long Beach has one of the nation's very best defensive catchers in David Banuelos, which could give the Dirtbags a slight edge — but for all practical purposes, this is a toss-up. Edge: Push.
Experience/Intangibles: The Titans and Dirtbags have loads of toughness, energy and focus. They are the consummate very well coached, polished West Coast powers. Both are well stocked with veterans as well, and both played in regionals last year. Perhaps Long Beach gets a minor edge here because it has already won five of six games against Fullerton this year, and because Long Beach is at home, where its crowd was electric last week. Edge: Long Beach State.
---
Team Scouting Reports
AN OPPOSING COACH BREAKS DOWN CAL STATE FULLERTON:
Fullerton lefty John Gavin (Eric Sorenson)
"I heard they looked great in the regionals. They're Fullerton. They believe they're coming back when they're behind, and they believe they're gonna separate when they're ahead — they usually do.
---
Click Below To Subscribe And Read More!

Already a subscriber? Log In to access this article.
Join the Discussion