Lubbock Regional Breakdown
Postseason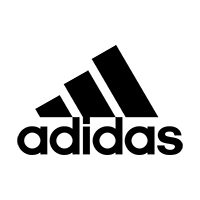 Most Exciting Player: Bryce Johnson, of, Sam Houston State. Johnson has swiped 30 bases this spring, is currently hitting .350 and is a dynamic outfield defender. He can change the game with 80 grade speed and elite athleticism. There are a lot of exciting players on the field this weekend, but Johnson's uniquely athletic skill set will make him fascinating to watch.
Best Hitter: J.J. Matijevic, 1b, Arizona. Among the best pure hitters in the country, the sweet swinging Matijevic has put together a monster spring. He can drive the ball from line to line and will rarely chase pitches out of the zone.
Best Defensive Player: Orlando Garcia, ss, Texas Tech. Capable of pulling off the flashy plays from deep in the hole and up the middle, Garcia is also as surehanded as they come at shortstop. He's made just four errors in 2017 and has the strong throwing arm to recover even if he doesn't field the ball cleanly.
Best Pitcher: Steve Gingery, lhp, Texas Tech. Gingery is among the most polished command artists in the nation and he has crisp stuff to go with it. He's already come up big in some key moments for the Red Raiders, and his pinpoint control of his 89-91 mph fastball, late-fading changeup and curveball will be crucial in holding down some of the big bats in this regional.
X-Factor: Davis Martin, rhp, Texas Tech. Martin is likely going to be the key to Texas Tech's potential run to Omaha. He's recently returned from a prolonged bout of tendinitis and it's too soon to say if he's back to his fully-formed, sharp self. If he is, Texas Tech has two legitimate aces at the top of their starting staff.
Best Starting Rotation: Texas Tech. When you can kick off the weekend with Gingery and Davis Martin you have to like your odds. Texas Tech's rotation throws a lot of strikes, has guys have that can miss bats, and perhaps more importantly proven themselves in some very big games. There are not many soft spots on this staff.
Best Bullpen: Texas Tech. Again, if you're looking for a weak spot, this is the wrong place to look. The Red Raiders can run out power arm after power arm in their bullpen. They're prone to walks and bouts of control issues, but if you're an opponent you better be geared for some serious velocity.
Best Offensive Team: Arizona. Although they cooled off somewhat during the latter stages of the season, there is no denying how deep and talented this Wildcat lineup is. They ranked 11th in the nation with their 7.86 runs per game and 19th with their .308 team batting average. They have future pros up and down their lineup, and plus bat speed hitters that will match up against premium level velocity.
Best Defensive Team: Texas Tech. A large part of what makes the Red Raiders so good is that they are not prone to a lot of mistakes. That is more than evident in the field. They ranked 23rd in the nation with their .978 fielding percentage, and they have high quality athletic defenders all over the diamond.
No. 1 Seed Win Probability (1-10): 6. Texas Tech has the type of balanced roster that shouldn't be tripped up if one or two things go wrong this weekend. The danger, however, is the Arizona bats catching fire. If they're clicking they can be a very difficult team to beat and they do pose a legitimate threat to the Red Raiders chances here.
Team Breakdowns
Texas Tech (43-15, 16-8 Big 12)
The Red Raiders are not going to beat themselves, and when you have the type of depth of talent that they have to go along with that polished brand of baseball, you're a team poised for a potentially deep postseason run.
---
Click Below To Subscribe And Read More!

Already a subscriber? Log In to access this article.
Join the Discussion