NCAA Bracket Breakdown, Day Three
Postseason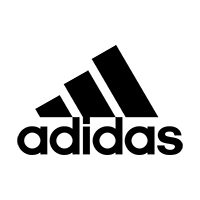 Day of the Wildcat.
Wildcats are probably the most common nickname in all of college sports. It's a boring nickname, let's face it. But there is nothing boring about what a couple of Wildcats did on the diamond Sunday.
I get asked about "parity" all the time on any radio guest spot I go on. I used to point to last year's NCAA tournament where Coastal Carolina won the national title and the SEC and ACC didn't even get a win in Omaha.
Now, I guess I'll just say one word: Davidson.
To say that Davidson is pulling a Fresno State may be somewhat accurate, but at the same time this is something totally different. That 2008 Fresno team had a slew of draftees on that squad and also had a bevy of top-line pitchers that healed up just in time for a postseason run. The Wildcats? Well not only do they have a boring, over-used nickname, but they have very few players who will don a professional baseball jersey. Heck, they only give out a grand total of three scholarships for baseball.
3.
Yes, I know typing "3" is a violation of AP Style, but I had to use if for emphasis. Three freaking scholarships.
Minutes before that happened, Bethune Cookman put a 6-2 whoopin' on No. 3 national seed Florida. Yes, these normally tame Cats sprung up and laid some cat scratch fever on the wildly talented Gators.
That brings me to another point. When someone says that a team is a better team because they have all these pro prospects on it, don't tell that to North Carolina. Davidson was the better "team" this weekend. Carolina just caught them at the wrong time. A buzzsaw, as they say. Florida? They ran into a better "team" tonight as well.
It doesn't mean they'll be the better team in game seven on Monday, but I guess you never know. It depends which "team" shows up at the yard.
THE HOT LIST
The top five immediate reactions that smacked me upside the head about the third day of the regionals.
1- How the heck was this Arkansas-Missouri State game allowed to go on?
While most of you were getting a visit from the Sandman in sleepy time land, game six of the Fayetteville Regional saw Arkansas-Missouri State play what turned out to be a six-hour game, parts of it in driving rain. That included an hour-and-a-half rain delay that ended at 12:30am. But the game was allowed to restart at that time, despite still having six innings to play. In the eighth inning at around 2:30 a.m. local time, home plate umpire Ramon Armendariz called for the tarp to be pulled with Missouri State leading 8-7. But Arkansas head coach Dave Van Horn blew a gasket and insisted the game go on. Missouri State head coach Keith Guttin was in favor of doing the sane thing and putting the tarp out. Well apparently, from what I could gather after some snooping, NCAA site representative Gene McArtor, a hall of fame coach from the University of Missouri ages ago, overruled the umpiring crew and decided that play should continue. Again, we're talking about sheets of rain here.
After that, Arkansas scored four runs in the bottom of the eighth inning (three off a Jared Gates home run) and then held on as Mo State rallied in the top of the ninth, winning 11-10 among the rain drops.
Again, how does this happen? How does a game get allowed to be played at 3 in the morning with sheets of rain coming down? This is no way for a championship to be decided. Remember last year's Raleigh Regional? That's when NC State and Coastal Carolina suspended play with the Woflpack leading 5-3 in the ninth, after Coastal loaded the bases. The game was continued the next day and not a peep was made of it, aside from some grumbling from Wolfpack fans. See, it can be done. But why not this time?
2- More tickets scanned for the Super Regionals
These are the teams that will join Cal State Fullerton in the Round of 16 next week:
– Davidson.
Like I mentioned in a tweet, I'm not sure I've heard the word "Wow!" this much since Fresno beat No. 1 Arizona State in the 2008 Super Regional. Way to go coach Cooke and Co. It's been a long time coming.
– Louisville.
There is a lot of heartbreak to make amends for here from the last two NCAA Tournaments. Now they'll await Kentucky-NC State winner. But I think the Cards are ready to cash in this time.
– Wake Forest. 
A hip, hip, hooray for head coach Tom Walter on this one. Wake earns its first super regional appearance since the first year of the expanded NCAA Tournament field in 1999.
– LSU.
Not much challenge for the Tigers. Then again, they didn't fall victim to the upset bug, so good on ya' Tigers. We'll see if they get more of a sweat broken against either Mississippi State or Southern Miss.
– Oregon State.
Ditto for the Beavers. Not a lot of panic for the No. 1 overall seed this weekend in wins over Yale and Holy Cross. The Beavers outscored their opponents 27-3 in three games. But Clemson or Vandy could be next.
3- Two wins in one day? Impressive
These teams pulled off an unlikely pair of wins to extend their regionals to another day.
– Kentucky, beat Indiana 14-9 and NC State 8-6.
Pitching is officially done in the Lexington Regional. Monday's game with NC State will be a football score.
– Mississippi State, beat Illinois-Chicago 5-4 and South Alabama 7-3.
Now the hard part, beat Southern Miss twice… or risk hearing about it from little brothers down in Hattiesburg all offseason.
– Florida State, beat Tennessee Tech 5-3 and Auburn 8-7
Can the Seminoles keep the magic going on Monday? The bigger question is, who the heck has an arm left to pitch?
– Sam Houston State, beat Arizona 9-3 and Texas Tech 9-8
You beat two CWS alums from a year ago in one day. THAT's a helluva day right there. The contentious rematch with the Red Raiders is left.
– Long Beach State, beat San Diego State 7-4 and Texas 4-3.
This will be a worn out, yet determined, Dirtbag team coming into the win-or-go-home rematch with the Longhorns.
– Bethune Cookman, beat South Florida 6-4 and Florida 6-2
Beating two in-state bullies, the question is was this a great day of baseball for the Wildcats? Or was it the GREATEST day of baseball for the Wildcats? This was B-CU's first-ever win against the Gators in program history — the Wildcats had been 0-31 all-time against UF before Sunday night.
– Arkansas, beat Oral Roberts 4-3 and Missouri State 11-10
The second game ended at 4:11 a.m. eastern time. Yes, they played through the night and through the rain. Even though they shouldn't have. But it made for some compelling predawn drama.
4- We shouldn't have questioned the heart of Clemson and Long Beach
Many of us doubted that Clemson would make much of a showing in its own home regional, especially after getting crushed by Vanderbilt back on Saturday 9-4. But lo and behold there will now be a game seven in IPTAY-land as the Tigers knocked the 'Dores off with a 6-0 skunking behind a two-hit shutout from Tyler Jackson. And Long Beach… nearly everybody thought the Dirtbags would be too drained after that knock-down, drag-out 12-inning loss to Texas on Saturday night/Sunday morning. Well here we are with the Dirtbags winning twice Sunday, both in screaming white-knuckle fashion by one run over SDSU and Texas. Great stuff boys. Can't wait to see what happens next.
5- Yes, I actually tweeted this out during Carolina's first game… 

So I missed that one. But I noticed nobody argued about it at the time. (And don't worry, I do realize I misspelled Busch's last name). Davidson's upset of the No. 2 national seed to win the Chapel Hill Regional goes down as perhaps the most stunning upset of the 64-team era, considering this was Davidson's first-ever trip to regionals, considering it has just three scholarships, considering UNC is a juggernaut on its home field, and considering how depleted Davidson's pitching staff was after last week's exhausting run through the A-10 tournament losers' bracket.
THE HERO.
– Tyler Jackson, Clemson pitcher
How about THIS for stepping up? Jackson, the Tigers' winningest pitcher, took the bull by the horns today and shut down a potentially dangerous Vanderbilt offense, holding them to two hits in a complete game effort. It was his first complete game of the year. Though he wasn't overwhelming with only three strikeouts, he only walked one while inducing 10 groundouts and 14 pop-ups. He is the reason there will be a seventh game in the Clemson Regional.
THE HERO, PART 2
– Stuart Fairchild, Wake Forest
This Wake slugger was more demon than deacon Sunday as he went yard with a grand slam and a two-run dong in the 12-8 win over West Virginia. That was part of a 2-for-4, six RBI outing. Because of that, the Deacons are heading to the Supers for the first time since 1999.
THE GOAT.
– Auburn's Calvin Coker.
With the game tied 7-7 in the bottom of the 10th and FSU having the bases loaded, two outs and an 0-2 count, somehow the junior righty lost control of a sinker which hit J.C. Flowers to account for the game-losing run. FSU takes it 8-7 in 10. A plunk-off for the 'Noles. Let's see how, or if, the Tigers can make amends for that tough way to lose.
WHO'S SITTING PRETTY
– TCU
It was a huge win in the winner's bracket game for the Horned Frogs, who took down Virginia 5-1. Jared Janczak earned his ninth win by going 8.0 innings and giving up just the one earned run. Durbin Feltman picked up save No. 17 with his hitless ninth inning that featured his striking out the side to lock down the win. TCU will await the winner of the Cavs and Dallas Baptist that will be played Monday afternoon.
WHO'S BEHIND THE 8-BALL
– Auburn
The Tiger pitching staff is not as deep as FSU's, so this game seven in Tallahassee on Monday could be a real donnybrook that could be a double-digit run total for both of them. Too bad Casey Mize or Keegan Thompson can't make a rubber-armed return on Monday. Or can they? (They certainly should not.)
TOUR DE FORCE:
– The D1baseball.com staff. 
As our own Papa Bear pointed out in this tweet at 4:00 a.m. eastern time while the Arkansas-MoState game was going into the ninth inning…
THE DREADED RAIN DELAY AWARD 
– The Fort Worth Regional
Here is what Virginia head coach Brian O'Connor tweeted in the afternoon…
The games eventually got played with TCU sitting in the catbird seat after beating UVa in the winner's bracket game. At least it didn't go until 3 am local time like the Fayetteville Regional did.
HOTTEST:
– 89 degrees in both the Lexington and Louisville Regionals in mid-afternoon.
COOLEST:
– Corvallis Regional. 55 degrees at last pitch vs. Yale. Yesssss.
FIRST PITCH:
– 9:04 am Pacific Time for the Florida State-UCF game in Tallahassee.
LAST PITCH:
– 4:11 am Eastern Time for the end of the MoState-Arkansas marathon that got a late start and delayed due to rain. And then, of course, it rained during the latter innings too.
WORTH NOTING.
Some extra lagniappe from today's third full day of the 2017 Regionals.
– The most insignificant stat in history 
Not that it matters, but in case you're interested here are the record through four days of play:
Big 12: 9-10
SEC:  19-6
Big West: 6-1
ACC: 17-6
Pac 12: 6-6
Big Ten: 3-10
AAC: 3-5
– Bethune Cookman, welcome to the spotlight.
The Wildcats are 2-30 in their first 15 NCAA tournament appearances. They equaled that with total today's 6-2 win over No. 1 seed Florida. And get this, they've played Florida 31 times in their history and have never beaten the Gators.
Also, the MEAC has gone 2-36 in NCAA tournament games in its history. Now BCU has outperformed that in one weekend with their three wins in Gainesville. Stay tuned to see if win No. 4 comes about on Monday.
– Tough Luck Flames
Illinois-Chicago went out in two games, but they will be remembered for being the heartbreak kids. Both of their losses came by a single run and gave Southern Miss and Mississippi State fans endless amounts of heart murmurs. They had a five run lead on USM, then blew it and then nearly won the game after all, dropping a 7-6 decision. Today against the other Bulldogs, they hung around the entire game and had the tying run at second base before faltering 5-4.
– The Spirit of '48
With Yale's 9-5 win over Holy Cross in the day's first game in Corvallis the Bulldogs won multiple NCAA Tournament games for the first time since their 1948 squad won four games, including three in the "East Region Tournament" by beating North Carolina and Lafayette (twice) on their way to the College playoff where they lost two of three to USC in Kalamazoo, Michigan for the National Championship.
– Impressive from the Ancient Eight
Speaking of Yale, their appearance in the Corvallis Regional final vs. Oregon State means that the Ivy League champion has officially had a team in the Regional finals for the second time in three years. In 2015 Columbia wreaked all kind of havoc in the Coral Gables Regional, going 3-2 and pushing Miami to a second and deciding title game after beating the Canes 3-0 in a Sunday night game.
– Better Titan Sticks.
In last year's Regional round Cal State Fullerton hit just .181 in three games. This year, the offense was much more energetic and ended up hitting .369 in three games, winning the Palo Alto Regional.
Head coach Rick Vanderhook said after the BYU win where his team collected 22 hits, "That's about as good as we can hit right there."
– Hoping lightning doesn't strike thrice for N.C. State.
Perhaps no team has been more snakebit than the Wolf Pack in the last few years. In 2015, they lost at TCU after having a late lead in the eighth inning of the Regional finale. Then in 2016, they lost to Coastal Carolina after having the Chants down to their last strike in the Regionals before allowing them to wiggle out of it. On Sunday, the Pack lost a tough 8-6 decision to force a seventh game in the Lexington Regional. Let's see how NC State responds. More heartbreak ahead?
That's enough for now. Until day four kicks off in about five hours.
G'night.
Join the Discussion