Tallahassee Regional Breakdown
Postseason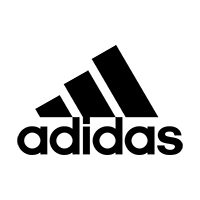 Most Exciting Player: Ryan Flick, DH, Tennessee Tech. He only appears on the field a few times a game, but when he does show up in your field of vision, pay attention. Flick, the Golden Eagles' junior DH, is hitting .384 with 23 doubles, 18 homers and 70 RBIs. He is 6-3 and 220 pounds. When he gets ahold of one, send out the bloodhounds to track the ball because it's going a long way. He is sixth in the nation in slugging percentage and seventh in RBIs.
Best Hitter: Dylan Busby, 3B, Florida State. He leads the Seminoles in doubles (18) and homers (13) while facing a lot of tough ACC pitching. He hit .317 and set a school record with five straight three-RBI games. He was named National Hitter of the Week on April 25, and he made the ACC All-Tournament team.
Best Pitcher: Casey Mize, RHP, Auburn. Mize, a sophomore, is 7-2 with a 1.93 ERA. He ranks second in the SEC in ERA and led the nation in strikeout-to-walk ratio (12.13). He has electric stuff and is being talked about as a potential first-round pick in 2018. He showed what he could do this year against South Carolina, which was ranked in the top 10 at the time. Mize struck out 12 and pitched Auburn's only complete game this season. He will pitch for Team USA this summer.
Best Defensive Player: Jonah Todd, CF, Auburn. With terrific speed and a strong arm, Todd anchors Auburn's defense. He made the SEC All-Defense team.
X-Factor: Jackson Lueck, LF, FSU. The Seminoles' sophomore three-hole hitter missed extended time this year due to shin splints, shingles and illness, but he got hot toward the end of the season. He was named the MVP of the ACC Tournament after producing a double, triple, two homers and seven RBIs in four games. He had a walk-off homer vs. Notre Dame in the tournament. As a freshman last year, he led FSU in hitting (.379) and added a .494 on-base and a .576 slugging percentage.
Best Rotation: UCF and Auburn (tied). UCF ranks fourth in the nation with a 2.91 ERA, and starters Robby Howell and Joe Sheridan are one of only two 10-win pitching duos in the country. Howell, a senior, went 10-0 with a 3.28 ERA and was the Co-Pitcher of the Year in his conference. Sheridan, a freshman, is 10-4 with a 3.25 ERA. There is depth beyond that with pitchers such as Chris Williams (5-3, 2.43). As for Auburn, junior righthander Keegan Thompson (6-4, 2.43) will start the opener against UCF, and Casey Mize will pitch on Saturday. Thompson and Mize were both top four in the SEC in ERA. Freshman righthander Davis Daniel (4-3, 5.58) will likely be the team's third starter, if needed. There's a substantial drop-off after Thompson and Mize, but Daniel is a high-end talent who is capable of pitching better than his numbers suggest.
Best bullpen: UCF. The Knights' bullpen ERA this season is 2.07, making this group of relievers among the best in the nation … on a very short list. Bryce Tucker (2-1, 1.15), who has nine saves, is the closer, and he often goes extended innings. Jordan Scheftz (1-2, 1.76) and Jason Bahr (0-2, 2.81) are the set-up guys. Batters are hitting just .160 against Scheftz. Bahr has stunning strikeout numbers – 89 in 57 2/3 innings. Batters are hitting .184 against Bahr.
Best Offensive Team: Tennessee Tech. The Golden Eagles rank first in the nation in homers (97), second in slugging percentage (.528), third in doubles and fifth in runs per game (8.4). They are hitting .320 as a team. But can they rake consistently in this regional with an elevated level of competition?
Best Defensive Team: Auburn – The Tigers have a .975 fielding percentage, with reliable playmakers all over the diamond. Juco transfers Todd, SS Luke Jarvis, 2B Jay Estes and 3B Josh Anthony have done a nice job solidifying the defense.
No. 1 Seed Win Probability (1-10): 6. The Seminoles have advanced to the super regionals 15 of the past 18 years. They are also at home, and they are hot, having won the ACC Tournament. But there are no easy teams in this regional. FSU will be tested.
Florida State's Tyler Holton
The Seminoles, ranked 16th in the D1Baseball Top 25, looked shaky at midseason. Heading into the final weekend of the regular season at Louisville, they were in danger of missing out on the NCAA tournament altogether. But then they closed with a rush, beating Louisville three times in the final two weeks and winning the ACC Tournament, which earned them the right to host this regional.
---
Click Below To Subscribe And Read More!

Already a subscriber? Log In to access this article.
Join the Discussion