Winston-Salem Regional Breakdown
Postseason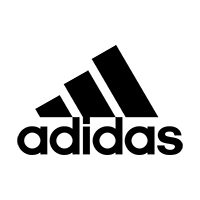 Most Exciting Player: Stuart Fairchild, of, Wake Forest. One of the few legitimate five-tool talents in college baseball, the quick-twitch Fairchild is a 65 runner with serious bat speed and stellar instincts in center field.
Best Hitter: Fairchild. He can be susceptible to the strikeout, but he's hitting .353 with 16 doubles and 15 homers — nobody in this regional squares the ball up with better frequency, though teammates Gavin Sheets and Johnny Aiello are close.
Best Defensive Player: Fairchild. His range is superb, his arm strength is an asset, and he is fielding 1.000 this year. He gets the slight nod over Maryland's Kevin Smith, one of the more talented shortstops in the country.
Best Pitcher: Brian Shaffer, rhp, Maryland. The tall righty relentlessly hammers the strike zone with a 90-92 fastball that bumps 94, and improved 77-81 slurve and a solid 78-79 changeup. He's an easy All-American after going 7-3, 2.18 with a 102-18 K-BB mark in 103.1 innings.
X-Factor: Isaiah Kearns, rhp/dh, West Virginia. Kearns has blossomed late in the year, throwing an eight-inning complete game in the Big 12 tournament and hitting a prodigious home run clear out of Bricktown Ballpark. The Mountaineers need him to continue to thrive on the mound due to their injury-plagued rotation, but he also has the power potential to change the game as a pinch-hitter.
Best Starting Rotation: Maryland. Shaffer, sinkerballer Taylor Bloom and polished freshman lefty Tyler Blohm all have stuff, command and moxie.
Best Bullpen: Wake Forest. Griffin Roberts has electrifying stuff at the back of the bullpen, making him a potential top-three-rounds draft pick. The supporting cast is deeper than it was a year ago thanks to the addition of talented freshmen Carter Bach, Morgan McSweeney and Colin Peluse.
Best Offensive Team: Wake Forest. The Demon Deacons are an explosive offensive club that ranks 12th nationally in scoring, fifth in slugging and leads the country in home runs per game.
Best Defensive Team: Wake Forest. Wake's .976 fielding percentage is the best in this regional, as no Deacon has double-digit errors. The infield is more steady than spectacular, but Fairchild is a game-changer in center.
No. 1 Seed Win Probability (1-10): 6. The Deacs are definitely the favorite — the best all-around team in this regional, and they're very good at home, where their power plays up. But West Virginia and Maryland are both good enough to win this regional, with gritty, experienced lineups and some interesting arms. This should be a very entertaining regional.
Team Breakdowns
Wake Forest closer Griffin Roberts (Aaron Fitt)
The Demon Deacons snapped a nine-year NCAA tournament drought last year, then followed it up with an even better 2017 season, hosting a regional for the first time since 2002.
---
Click Below To Subscribe And Read More!

Already a subscriber? Log In to access this article.
Join the Discussion