Postseason Stock Report: Week 13
Stock Report
SEE ALSO: Field of 64 projection: Week 13
SEE ALSO: ? Nerdcast: Discussing national seeds and hosts
SEE ALSO: ? Nerdcast: Conference-by-conference look at bubble teams
SEE ALSO: ? RPI Nitty Gritty
---
This time of year, a hefty majority of all questions submitted in our weekly college chat, as well as those sent via e-mail or Twitter, center around the battle for postseason positioning. Our readers want to know how the races for national seeds, host sites and at-large bids are shaping up. So every week, we'll examine how the postseason picture has shifted over the previous week here in the Postseason Stock Report. This analysis is intended to complement our weekly NCAA tournament field of 64 projection, which was put together in a conference call with Kendall Rogers, Mark Etheridge and me on Monday night (NOTE: since we recorded a night earlier than usual, Tuesday's results were not considered for this projection).
Below, we'll look at who's in, who's out, who's on the bubble for at-large spots, hosts and national seeds. This discussion is weighted more toward performance to date and remaining schedule than projection based on talent, but it's also not intended to show exactly what the field would look like if the season ended today. We're still looking ahead, and we're still taking talent into consideration when putting together our forecasts.
During this discussion, we will reference the RPI Rankings through Tuesday's games. And we'll make use of records against the top 25, 50 or 100 in the RPI using the D1Baseball Nitty Gritty Report (also through Tuesday's action).
We'll get to at-large chances in a bit, but let's start with a look at which teams are on track to earn national seeds and which are on track to host regionals through the first 11 weeks of the season:
National Seeds
SECURE TEAMS: Oregon State, North Carolina, Texas Tech, Florida, TCU, Louisville
ON THE BUBBLE (IN): Clemson, Stanford
ON THE BUBBLE (OUT): Mississippi State, Kentucky, Virginia
One change from last week: Stanford replaces Kentucky as a national seed.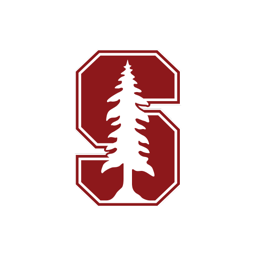 The Cardinal has won 12 of its last 13 to surge into national seed position, though our panel had a very difficult time deciding between Stanford, Kentucky and Mississippi State for the last spot — it's close. But Stanford has the best combination of momentum, RPI strength, conference position, favorable remaining schedule and quality wins. The Cardinal is No. 10 in the RPI (compared with Mississippi State's No. 13 — which is up three spots since we assembled our field). Stanford is 6-4 against the top 25 (MSU is 3-6) and 25-13 against the top 100 (MSU is 20-15 while UK is 19-15). Stanford sits tied for second place in the Pac-12 at 13-8, and it will be favored in its last three series (at Cal, vs. Washington, at Washington State). If the Cardinal win all three of those series to finish with at least 19 Pac-12 victories, we love their national seed chances.
But of course, MSU and Kentucky are right in the thick of the race, and Clemson's spot is not locked in. A home series loss to Louisville this weekend could bump the Tigers out of a national seed if those two SEC teams can play well down the stretch. Obviously Kentucky's series loss to SEC East cellar dweller Georgia was a setback, and it knocked the Wildcats out of our top eight for now. But the Wildcats are still ninth in the RPI (two spots behind Clemson, one spot ahead of Stanford), and they're just a game out of first in the SEC at 16-8. Their 15-10 record against the top 50 is loud — but Mississippi State tops it with a 17-12 record against the top 50. The Bulldogs also own the head-to-head series win against the Wildcats, and they are a game ahead in the standings. With that in mind, two members of our three-man panel ranked MSU ahead of UK in the pecking order; only MSU's RPI (No. 16 at the time) kept it out of our top eight. Whichever team wins the SEC's overall regular-season title should get a national seed, and Mississippi State has a real shot at it with a road series left at Georgia and a home set vs. LSU. But two members of our panel are betting on Florida (currently tied with MSU at 16-8 in the league) to finish ahead. Both Florida and MSU could certainly snag national seeds, and it wouldn't be crazy to see Kentucky get one too, especially if Clemson and Stanford stumble. Three national seeds is attainable for the SEC if things break the right way. For now, it's a jumble, and Florida looks the safest.
Right now, there's a clear gap between these 10 teams and everybody else, although keep an eye on Virginia (No. 8 in the RPI) and Wake Forest (No. 11), which are both in national seed range in the RPI but just need to bolster their conference position a bit. They also could use more quality wins; UVa. is just 6-7 against the top 50, and Wake is 4-7. Kentucky's and MSU's marks blow them out of the water, and both are performing better in their conference.
---
Click Below To Subscribe And Read More!

Already a subscriber? Log In to access this article.
Join the Discussion