Postseason Stock Report: Week 14
Stock Report
SEE ALSO: Field of 64 projection: Week 14
SEE ALSO: ? Nerdcast: Discussing national seeds and hosts
SEE ALSO: ? Nerdcast: Conference-by-conference look at bubble teams
SEE ALSO: ? RPI Nitty Gritty
---
This time of year, a hefty majority of all questions submitted in our weekly college chat, as well as those sent via e-mail or Twitter, center around the battle for postseason positioning. Our readers want to know how the races for national seeds, host sites and at-large bids are shaping up. So every week, we examine how the postseason picture has shifted over the previous week here in the Postseason Stock Report. This analysis is intended to complement our weekly NCAA tournament field of 64 projection, which was put together in a conference call with Kendall Rogers, Mark Etheridge and me on Tuesday night.
Below, we'll look at who's in, who's out, who's on the bubble for at-large spots, hosts and national seeds. This discussion is weighted more toward performance to date and remaining schedule than projection based on talent, but it's also not intended to show exactly what the field would look like if the season ended today. We're still looking ahead, and we're still taking talent into consideration when putting together our forecasts.
During this discussion, we will reference the RPI Rankings through Tuesday's games. And we'll make use of records against the top 25, 50 or 100 in the RPI using the D1Baseball Nitty Gritty Report (also through Tuesday's action).
We'll get to at-large chances in a bit, but let's start with a look at which teams are on track to earn national seeds and which are on track to host regionals through the first 13 weeks of the season:
National Seeds
SECURE TEAMS: Oregon State, North Carolina, Texas Tech, Florida, Louisville
ON THE BUBBLE (IN): Kentucky, TCU, LSU
ON THE BUBBLE (OUT): Stanford, Virginia, Wake Forest, Clemson
Changes from last week: Kentucky and LSU replace Stanford and Clemson as national seeds.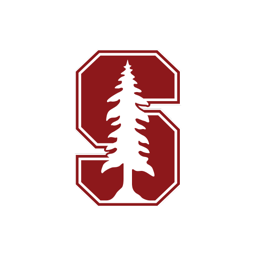 The Cardinal really did not do anything to hurt its cause last week. It went 3-1 with a road series win at Cal to improve to 15-9 in the Pac-12 and hold steady at No. 11 in the RPI. Stanford is still right in the thick of the national seed race, and with winnable (but not gimme) series left vs. Washington and at Washington State, it's easy to envision the Cardinal getting to 19-11 in the Pac and snagging a national seed. But in this week's projection, the Cardinal simply got elbowed out of the way by Kentucky and LSU, which have some better metrics.
The biggest edge for Kentucky and LSU over Stanford is the record against top 50 opponents. The Wildcats and Tigers both have 18 wins against that tier, while Stanford is just 8-6. But Stanford's 25 wins against the top 100 are more than UK (23) or LSU (21), so the top 50 advantage is not insurmountable. We do like the fact that UK and LSU are both 18-9 in the SEC, just one game behind first-place Florida. If the Wildcats can win their final series in Gainesville this weekend, they'll effectively clinch a national seed, but as long as they can avoid getting swept to finish 19-11 in the conference with all those high-end victories, we like their chances. Likewise, if LSU can go to Starkville this weekend and win the series, it's hard to envision the Tigers getting left out of a national seed, because they have won three straight series and five of their last six. If it comes down to LSU vs. Kentucky for one spot, the Wildcats did win two out of three from the Tigers in Lexington, but LSU could overcome that if it can finish ahead in the standings. So there's a lot on the line this weekend, but right now it feels like both of these teams have shoved their way into national seed position.
UNC and Louisville are clear locks for national seeds out of the ACC, and three other ACC teams remain in the hunt: Clemson (No. 8 in the RPI), Wake Forest (No. 9) and Virginia (No. 13). But none of those teams have more than eight wins against the top 50, and UVa. is just 6-7, which lags well behind most of the other viable national seed candidates. And it's not like the Cavs make up for that shortfall with a gaudy top 100 record like Stanford; the Cavs are just 15-10 against the top 100. Getting swept at home by Louisville this weekend probably cost Clemson a national seed; the Tigers have now lost three of their last four conference series heading into a tricky road set at frisky NC State. A series win in Raleigh followed by a deep run in the conference showing could still give the Tigers a shot. In fact, a deep ACC tourney run could be a game changer for Wake Forest or UVa. as well, just like it was for Clemson last year. For now, all these teams are clearly on the outside looking in at a national seed, but none of them are out of the running.
We're still betting strongly on TCU to earn a national seed, but suffering a pair of walk-off losses at Oklahoma last weekend and losing Luken Baker to an injury moves the Frogs just a little closer to the national seed bubble. They're still in first place in the Big 12, but if Texas Tech can sweep Kansas this weekend it will surge past TCU for the No. 1 seed in the conference tournament. Regardless, going 16-8 and finishing no worse than tied for first in the No. 1 RPI conference will carry a lot of weight for the Frogs, who remain sixth in the RPI and have a sterling 27-10 record against the top 100.
---
Click Below To Subscribe And Read More!

Already a subscriber? Log In to access this article.
Join the Discussion