Postseason Stock Report: Week 15
Stock Report
SEE ALSO: Field of 64 projection: Week 15
SEE ALSO: ? Nerdcast: Discussing national seeds and hosts
SEE ALSO: ? Nerdcast: Conference-by-conference look at bubble teams
SEE ALSO: ? RPI Nitty Gritty
---
This time of year, a hefty majority of all questions submitted in our weekly college chat, as well as those sent via e-mail or Twitter, center around the battle for postseason positioning. Our readers want to know how the races for national seeds, host sites and at-large bids are shaping up. So every week, we examine how the postseason picture has shifted over the previous week here in the Postseason Stock Report. This analysis is intended to complement our weekly NCAA tournament field of 64 projection, which was put together in a conference call with Kendall Rogers, Mark Etheridge and me on Sunday night.
Below, we'll look at who's in, who's out, who's on the bubble for at-large spots, hosts and national seeds. This discussion is weighted more toward performance to date and remaining schedule than projection based on talent, but it's also not intended to show exactly what the field would look like if the season ended today. We're still looking ahead, and we're still taking talent into consideration when putting together our forecasts.
During this discussion, we will reference the RPI Rankings through Monday's games. And we'll make use of records against the top 25, 50 or 100 in the RPI using the D1Baseball Nitty Gritty Report (also through Monday's action).
We'll get to at-large chances in a bit, but let's start with a look at which teams are on track to earn national seeds and which are on track to host regionals through the first 13 weeks of the season:
National Seeds
SECURE TEAMS: Oregon State, North Carolina, Texas Tech, Florida, Louisville, LSU, TCU
ON THE BUBBLE (IN): Stanford
ON THE BUBBLE (OUT): Kentucky, Southern Miss, Wake Forest, Virginia
One change from last week: Stanford replaces Kentucky as the eighth national seed. Heading into the final week, we feel confident that seven of the eight national seeds are pretty locked in. TCU and LSU finished tied for the best regular-season records in the top two RPI conferences, and both sit in the top eight in the RPI — that combination should ensure them national seeds. LSU is even more secure than TCU after sweeping a road series at Mississippi State to improve to 20-13 against the top 50, compared with TCU's 11-8 mark.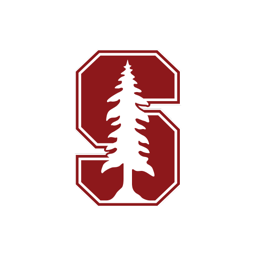 So that leaves one national seed in play, and right now we think it comes down to Stanford, Kentucky or Southern Miss, with Wake Forest and Virginia lurking on the periphery; if one of them can win the ACC tournament, they could sneak into the top eight. You can make strong cases for the Wildcats and Golden Eagles, and the final week will probably determine who gets that last spot, but right now we're leaning ever so slightly toward Stanford. The Cardinal is red-hot, with 18 wins in its last 20 games, helping it surge to 18-9 in the Pac-12 heading into its final series at Washington State. Those games are on the road, so they shouldn't hurt Stanford in the RPI. If the Cardinal can get to 20 Pac-12 victories and keep its RPI close to the top 10 (it's currently No. 11), it might be hard to deny, especially when its momentum is considered. Stanford is just 9-8 against the top 50, still more wins than USM (8-4) but far fewer than Kentucky (18-13). But the Cardinal also has a 28-13 mark against the top 100, better than Kentucky's 25-17 and USM's 19-10. And Stanford has the best top 25 record of the bunch at 7-4, compared with Kentucky's 4-7 and USM's 0-0. That overall combination is enough for us to give Stanford the slightest edge.
The Wildcats dropped two of three at Florida in the final weekend to finish 19-11 in the SEC, two games out of first place. Their top 50 record is a major asset, and they have the strongest RPI of this trio at No. 7, so they're still very much in the hunt for a national seed. But they'll need some wins in Hoover to bolster their case.
Southern Miss doesn't stack up with Kentucky or Stanford in the quality wins department, but it does stand out for its active 14-game winning streak and its domination of Conference USA, which it won by six games with a 25-5 record. If the Golden Eagles can keep that winning streak going through the conference tournament in nearby Biloxi, the committee may decide that an 18-game winning streak combined with a regular-season and conference tournament championship outweighs its other shortcomings. Stay tuned.
---
Click Below To Subscribe And Read More!

Already a subscriber? Log In to access this article.
Join the Discussion