The Scouting Trail: Week Four
Prospects
David Seifert spent the last decade working as an area scout and crosschecker with the Philadelphia Phillies. Now he's beating the bushes on the scouting trail for D1Baseball and Prep Baseball Report. This weekend's stop was Louisville, Ky., for the Atlantic Coast Conference Opening Weekend series of North Carolina vs. Louisville.
Gray skies, cool temperatures and not even wintry mix precipitation could keep the Tar Heels and Cardinals from squaring off as scheduled in their Friday ACC opener. With the Cardinals dressed head to toe in their black UNISWAG Adidas uniforms and the Tar Heels in their traditional Carolina Blue & gray, the Cardinals won the game 5-4, and then went on to win the series 2-1. Both teams battled the cold throughout the weekend, but played well in front of sparse crowds and rowdy spectators who seemed to have anger issues with the umpires. All in all, it was a very entertaining weekend of good college baseball.
As for tools and talent, here's a breakdown of what was on display.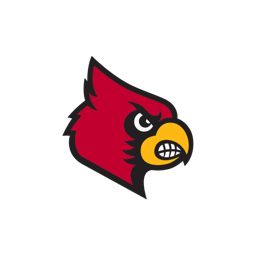 LOUISVILLE: The Cardinals continue to be very well coached and prepared. Until Sunday's loss, they were the lone unbeaten team in all of Division I baseball. And, as usual, the Cardinals have a top round prospect and many others who will be selected in this year's draft.
Pre-season Just Missed Top 100
Sam Bordner, 6'6/240, Junior, RHP – Tall, strong bodied reliever with a clean, downhill delivery. Drifts a bit with hips, but his compact arm circle allows his hand/arm to get up and in good throwing position at foot strike. Good extension out front. Consistently repeats his delivery. Earned saves in both Friday and Saturday's games. Challenged hitters and threw strikes. Sat 90-92 mph with his fastball in both outings. A few had sink, but overall I did not see the late, under the bat action he is known for. His fastball played below average as the hitters had no trouble squaring it up with some long flyouts that the park barely held. On a warmer day, it wouldn't have. Showed an average changeup at 82-83 mph and a slider at the same speed. Slowed down his arm with the changeup on occasion, but kept the ball down in the zone. Overall, based on my two-game look this weekend, his pure stuff profiles him for selection around the 7-10th round, however I did not see the "invisiball" he is known to throw. Obviously, a fastball with plus plus life is much more valuable than one with below average movement. Also, his career statistics are elite (1.49 ERA, 72.1 IP, 34 H, 21 BB, 69 SO). A team who highly values analytics could select him closer to the fifth round.
--- Already a subscriber? Log In
.
Podcast: Play in new window | Download
Subscribe: Apple Podcasts | Android | Google Podcasts | RSS
Join the Discussion