The Scouting Trail: Week Three
Prospects
David Seifert spent the last decade working as an area scout and a crosschecker with the Philadelphia Phillies. Now he's beating the bushes on the scouting trail for D1Baseball and Prep Baseball Report. This weekend's stop was U.S. Bank Stadium in Minneapolis, Minnesota for the DQ Classic/Pac-12 – Big Ten Challenge
Coming into the weekend, the Pac-12 looked poised to dominate The DQ Classic led by UCLA, a highly talented Arizona club and a dangerous Washington team that was coming off a perfect game by junior pitcher Joe DeMers. However, the Big Ten had a different idea, led by a slick-fielding and timely-hitting Illinois ballclub. The Illini came ready to play in the Sunday afternoon championship game against Washington. They jumped ahead early with a four-run first inning, added a pair of runs in the fifth and cruised to a 7-1 victory.
As for tools and talent, here's a breakdown of what was on display.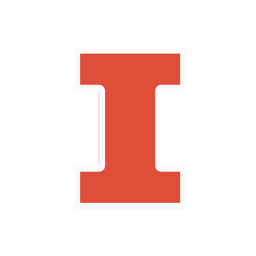 ILLINOIS (3-0): The Illini excelled in all facets of the game with a defense who made every play (0 errors), pitchers who filled up the zone (five walks in 27 innings pitched) and hitters who grinded out at-bats (29 hits and 12 walks). It was an impressive weekend of domination by the Illini. They don't have any top round prospects for 2018, but they have several who should hear their name called in this year's draft.
Best of the Rest
Joey Gerber, 6'4/220, Junior, RHP- Appeared in the first two games and absolutely dominated the ninth inning both times. Struck out four of the six hitters he faced to earn two saves in Illinois first two games. In both games, Gerber sat 92-95, mainly 95, with his fastball, while mixing in an above average slider at 82-84 mph. He works from the far first base side of the rubber in a hunched setup. Quick knee lift to his belt and explodes to the plate. Combines above average stuff with a very deceptive look. The draft isn't usually too kind to college relievers, and that's what Gerber is. But if Gerber can sustain the stuff and control he showed this weekend, he should easily be taken in the top 10 rounds. There just aren't too many tall, strong bodied pitchers out there with his stuff and performance.
--- Already a subscriber? Log In
.
Podcast: Play in new window | Download
Subscribe: Apple Podcasts | Android | Google Podcasts | RSS
Join the Discussion