D1 Digest: Friday, April 28
Roundup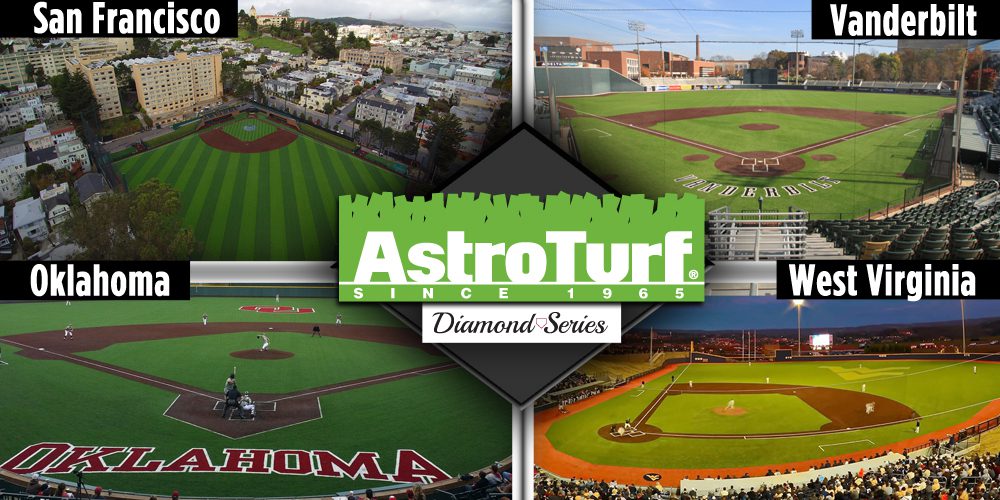 ---
Friday's Coverage
?  Aaron Fitt on TCU LHP Nick Lodolo
?  Frankie Piliere on Gritty Mississippi State
?  Kendall Rogers on Sam Houston/McNeese Postseason Potential
?  RPI Nitty Gritty
?  Subscribe Now
---
Aaron Fitt's Five
1. Pitcher of the Day: David Peterson
Forget "pitcher of the day." Peterson might have locked up the pitching performance of the year in Oregon's 2-0 win against Arizona State. Peterson racked up 20 strikeouts in a four-hit, complete-game shutout, walking one and throwing 123 pitches. He pitched around his own error in the second inning, his lone walk in the fourth and a one-out triple in the eighth.
"I felt like I had it," Peterson said afterward. "I felt like I could throw any pitch at any time."
Oregon lefthander David Peterson (Shotgun Spratling)
And considering Peterson has four quality pitches from the left side, he's awfully darn tough to hit when he feels like he can throw any of them in any count. His 20 strikeouts matched the Oregon single-game record as a team (not by an individual) and equaled The Citadel's JP Sears for most strikeouts in a game this season. It was quite a bounceback performance for Peterson, who allowed four runs on 10 hits in a loss last week against Stanford while pitching through an illness.
"I felt like myself again," he said. "I was sick last week, but today when I got my lift in, and got my rest earlier, I felt like me again."
On the season, Peterson now has 107 strikeouts — and just six walks. That is just sick. He's also 9-2, 1.94, and he's emerged as a legitimate candidate for the national player of the year award.
2. UNC Strikes First In Top-Five Showdown
For a while, Charlie Barnes was out-dueling J.B. Bukauskas. Barnes, the Clemson lefthander, held North Carolina scoreless through six innings, and Chris Williams gave the Tigers a 1-0 lead with a solo homer in the top of the sixth. But that was all the Tigers would get against Bukauskas (7 IP, 5 H, 1 ER, 3 BB, 7 K), the No. 1 starting pitcher in D1Baseball's updated power rankings. And UNC finally got to Barnes in the seventh, chasing him in a five-run inning that was highlighted by Michael Busch's three-run double. The No. 4 Tar Heels went on to a 5-1 win against the No. 3 Tigers, as closer Josh Hiatt worked two scoreless innings to finish it.
By stifling the potent Clemson offense, Bukauskas improved to 8-0, 1.51 on the season with 96 strikeouts and 22 walks in 71.2 innings. The Tar Heels will send Luca Dalatri (5-2, 2.22) to the mound Saturday with a chance to clinch the marquee series and further strengthen their grip on a national seed.
3. Seminoles Power Past Virginia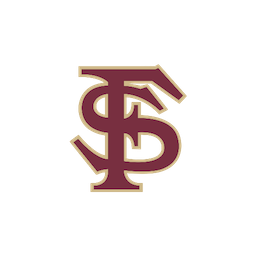 It's taken longer than expected, but Florida State has finally started to play like the preseason top-five team we thought it was. FSU won a huge series against Clemson two weeks ago, then split a pair of games at Miami, sandwiched between two midweek wins against Stetson. FSU has a chance to jump back into the Top 25 and the regional hosting race if it can win a series against No. 14 Virginia this weekend, and the Seminoles got off to a good start with a 6-4 win Friday.
We expected Florida State to be one of the nation's most powerful teams heading into the season, and its power was the driving force behind Friday's win. The 'Noles got back-to-back homers from red-hot Dylan Busby and outfielder Jackson Lueck in the first inning, and first baseman Drew Mendoza delivered a tie-breaking two-run homer in the sixth to provide the winning margin. Four FSU relievers combined to work 4.2 innings of shutout relief to nail down the victory.
4. Texas A&M Sweeps Twin Bill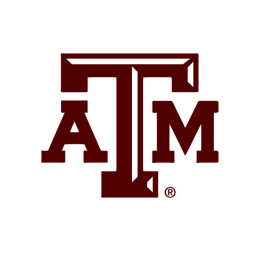 While Mississippi State, Auburn, Arkansas and LSU have hogged much of the spotlight in the rugged SEC West, Texas A&M has quietly surged over the last month. The Aggies clinched their fifth consecutive series win Friday with a doubleheader sweep on the road at Missouri. That hot streak includes a road series win at LSU and a home series win against Auburn; suddenly the Aggies are 12-8 in the conference after starting out 1-5. Their RPI is on the rise again too — they moved up four more spots to No. 38 on Friday.
Freshman Braden Shewmake, the No. 1 second baseman in the country in this week's D1Baseball power rankings, went 4-for-6 with two RBIs to lead A&M's 14-hit barrage in Friday's opener, an 11-1 victory. Ace Brigham Hill did his part with seven innings of two-hit, shutout ball. The Aggies beat likely first-rounder Tanner Houck in the nightcap, as Shemake once again paced the offense, going 3-for-5 with a double and three RBIs in a 7-1 win. That game was tied 1-1 through seven, but A&M broke it open with three-spots in the eighth and ninth. Kaylor Chafin (4.2 IP, 0 H, 0 R, 0 BB, 8 K) improved to 6-1 with masterful relief work.
5. SDSU's Seeburger Stymies Lobos
San Diego State's Brett Seeburger (Shotgun Spratling)
New Mexico has terrorized Mountain West Conference pitching this year, hitting .382 in conference play through its first 15 MWC games. So it's noteworthy that San Diego State ace Brett Seeburger shut down that high-powered UNM offense in Friday's 4-0 win. Seeburger held New Mexico scoreless on three hits over 7.1 innings to improve to 8-1, 2.98 on the season. Only one Lobo baserunner advanced past first base against him. Alan Trejo had three hits to lead the Aztecs, who led 1-0 after six innings and then added some insurance late.
New Mexico (14-3-1) and San Diego State (14-5) are the class of the Mountain West, so this series has big ramifications for the conference race. New Mexico remains right in the thick of the hunt for an at-large bid at No. 42 in the RPI, but winning the Mountain West regular-season title is crucial to its hopes. San Diego State needs to make an RPI jump from its current spot of No. 97 if it wants to snag an at-large bid, but the Aztecs have had a fine season, going 30-13 overall. A series win this weekend would be a huge boost to their postseason hopes.
Kendall Rogers' Five
1. Stanford clinches another Pac-12 series win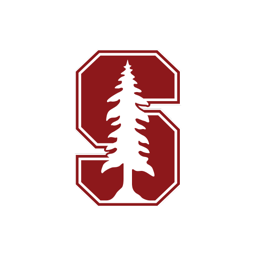 It wasn't that long ago the Cardinal looked like a team potentially ready to take a small step back. However, they've been impressive the past couple of weeks, sweeping Oregon on the road last weekend before winning the first two games against Arizona this weekend — taking Friday's contest 4-3 to clinch the series. Stanford starting pitcher Andrew Summerville struck out five and allowed three runs in five innings, while the bullpen was terrific with Tyler Thorne struck out three in three hitless innings and righty Colton Hock closing out the game in style. Meanwhile, Arizona lefty J.C. Cloney struck out eight, walked two and allowed three runs on five hits in 6.1 innings. For Stanford, Matt Winaker led the offensive charge with a homer, three hits and two RBIs. With the win, the Cardinal is up to 13 in the RPI while also being tied with rival Cal for second place in the Pac-12. Stanford is getting itself squarely into the regional hosting mix.
2. Oregon State's Drew Rasmussen returned to the mound
The nation's best team just got better, if you can imagine that. The talented veteran righthander was cleared to pitch at UCLA last weekend, but the Beavers didn't find the perfect time to insert him into the game. Well, he entered Friday's 3-1 win over USC with one out in the ninth inning and didn't disappoint. Rasmussen was 94-97 and up to 98 mph with his fastball, which had some life to it. We'll see how he fares moving forward, but his return to the mound is a huge development for an already-loaded Beavers club. As for the rest of the pitching staff, junior lefty Luke Heimlich was outstanding yet again, striking out seven, walking one and allowing a run and just one hit in eight innings.
Rasmussen post game https://t.co/EFC6PYJiTO

— Oregon State Baseball (@BeaverBaseball) April 29, 2017
3. Houston begins weekend with win over USF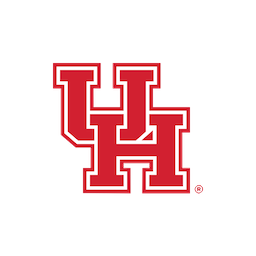 Sure, the Cougars might still be down Seth Romero and don't have weekend starter John King this weekend at South Florida, but it might not matter. UH sophomore righthander Mitch Ullom put together a strong performance in a 7-3 win over the sizzling Bulls. Ullom only struck out one batter, but showed good command of the zone and allowed just three runs on six hits in eight innings. The Cougars (28-13, 9-4 AAC) got solid offensive performances from Joe Davis, Connor Wong and Corey Julks, who each smacked a home run in the contest. The Cougars should feel mighty good about the rest of the weekend with lefty Trey Cumbie waiting in the wings.
4. Kentucky obliterates scuffling South Carolina
The Gamecocks are looking for some sort of breathing room right now. Fresh off four-straight conference series losses, Chad Holbrook's club got bad news earlier this week when ace righthander Clarke Schmidt went down with a season-ending UCL injury. Well, the Gamecocks' situation got even worse Friday night in a crushing 19-1 loss to Kentucky. Gamecocks starting pitcher Wil Crowe allowed seven runs (four earned) on 10 hits in 4.2 innings, while the bullpen was a mess. On the flip side, Kentucky righthander Sean Hjelle struck out six, walked one and allowed three hits in six shutout innings, while Luke Becker had a pair of homers and knocked in five runs and leadoff hitter Tristan Pompey hit a home run, had four total hits and knocked in four runs. As impressive as UK has been as of late, the Gamecocks are now a game below .500 in the SEC.
How about @Hjellebean in SEC play:
☑️ Five straight quality starts
☑️ Three scoreless outings
☑️ 5-1, 2.11 ERA#ace #tonesetter pic.twitter.com/FM7ZLjZsQJ

— Kentucky Baseball (@UKBaseball) April 29, 2017
5. Texas sweeps crucial doubleheader at Oklahoma State
With the Cowboys gaining ground after last week's series win over Texas Tech, the Longhorns could ill afford to hit the road and drop a series to OSU this weekend. That essentially would have put them behind the Pokes in the conference pecking order. The good news? The Longhorns don't have to worry about that, as they swept a doubleheader from Josh Holliday's club to take the series — 5-4 and 7-0. In the series opener, UT righthander Nolan Kingham allowed two runs on six hits in seven innings, while Zane Gurwitz hit a home run, Kody and Kacy Clemens each had two hits and Bret Boswell knocked in a pair of runs. Boswell wasn't done for the day, as he knocked in five of the Horns' seven runs. Boswell hit a two-run home run in the second before hitting a three-run job in the third. Meanwhile, Longhorns righthander Morgan Cooper was magnificent, striking out 11 and allowing just two hits in seven innings. With the two wins, the Longhorns are not only above .500 in the Big 12, but also are up to 28 in the RPI — an eight-spot climb from Thursday.
Hey, have a day @bboswell17. pic.twitter.com/7kurcCY9mX

— Texas Baseball (@TexasBaseball) April 29, 2017
Join the Discussion