D1 Digest: Friday, April 6
Roundup

Want to get in-depth coverage? Subscribe to D1Baseball
---
Friday's Coverage
• Kendall Rogers on USF's Shane McClanahan
• Aaron Fitt on South Alabama
• Eric Sorenson on UCLA's big win over Stanford
Aaron Fitt's Five
1. UCLA slams Stanford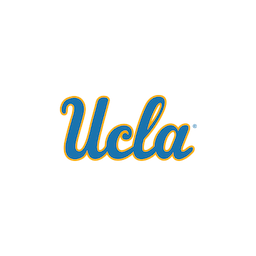 UCLA has been a bit up and down over the past few weeks while dealing with a host of injuries to key players. In the last week, the Bruins got Garrett Mitchell back from a concussion and Jeremy Ydens back from a hand injury, and that pair contributed to a 13-1 midweek thrashing of Loyola Marymount.
But the Bruins made a louder statement in Friday's series opener against No. 2 Stanford, as Ryan Kreidler hit an eighth-inning grand slam to salt away an 8-4 victory. Chase Strumpf got the Bruins going with a two-run double in the third, and they led the rest of the way, as Jake Bird held the Cardinal to just two runs over 7.1 strong innings of work. The Bruins figure to be particularly dangerous down the stretch once they get Jon Olsen and Kyle Molnar back from injury (UCLA hopes both can return next weekend against Utah), but if they can hand Stanford its first series loss this weekend, they'll really be sitting pretty heading into the stretch run.
2. Murray powers Sooners over Frogs
Kyler Murray hit a pair of home runs to lead No. 20 Oklahoma to an 8-5 win in its series opener at TCU. Murray's two-run homer in the fourth helped OU erase an early 3-0 deficit, but the Frogs carried a 4-3 lead into the seventh, when Oklahoma scored three runs on on two bases-loaded walks and a bases-loaded HBP. Murray added this moon shot in the ninth for good measure.
You're gonna be glad you're still up to see this Kyler Murray #YardWork pic.twitter.com/meZcYnFWoa

— Oklahoma Baseball (@OU_Baseball) April 7, 2018
3. Aiello, Roberts lead Wake past Duke
Wake Forest has been the ultimate Jekyll and Hyde team in the first half, entering this weekend with a 12-18 record, but series wins over Florida State and Louisville. The Deacs won their series opener against another Top 25 foe Friday, pummeling No. 14 Duke 10-2. Preseason All-American Johnny Aiello hit a grand slam (one of four Wake homers on the day) and finished with three hits and seven RBIs in support of ace Griffin Roberts (8 IP, 5 H, 2 ER, 2 BB, 8 K), who has pitched much better this season than his 3-3 record attests. Wake Forest's weekend pitching makes it dangerous in ACC play, especially if Aiello can get hot down the stretch after a modest first half.
Elsewhere in the ACC:
• Jackson Lueck and Nick Derr homered in support of Cole Sands (7 IP, 4 H, 2 ER, 3 BB, 8 K), as No. 6 won its series opener at Georgia Tech, 10-2.
• North Carolina came from behind to force extra innings and then beat Miami 8-4 in 12. Josh Hiatt allowed just one unearned run over four innings of stellar relief, and Josh Ladowski's two-run double capped UNC's four-run 12th.
• Derek Casey threw a three-hit shutout in Virginia's 9-0 win against Virginia Tech, but the Hokies won the nightcap of a doubleheader 5-4 after scoring single runs in each of the last three frames. Daniel Lynch struck out 10 over 6.1 strong innings in a no-decision for the Wahoos in that one, and Jack Owens had two RBIs to lead the Tech offense.
4. Alabama, Texas A&M score big wins
A pair of unranked SEC teams earned big wins against Top 25 opponents Friday. Alabama went on the road and beat No. 18 Missouri 2-1, as Sam Finnerty scattered 10 hits but allowed just one run to pick up the victory. Sam Praytor and Kyle Kaufman delivered RBI singles in Bama's two-run second inning, and that proved to be enough offense for the Tide, which improved to 4-6 in the SEC.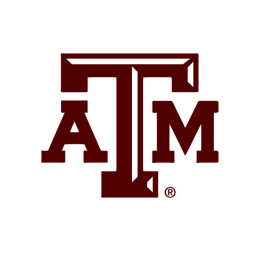 In College Station, Texas A&M chased Caleb Gilbert in a five-run first inning and cruised to a 9-2 win, leveling the series. John Doxakis held the Tigers to two runs over eight strong innings of work, and the Aggies got three hits from Logan Foster and two RBIs apiece from Cole Bedford and Zach DeLoach. A&M will try to avoid its fourth straight series loss in Saturday's rubber game.
5. Purdue upends Indiana
Since enduring a seven-game losing streak to fall to 9-10 on the year, Purdue has reeled off six straight victories, highlighted by Friday's 4-2 road win at No. 10 Indiana. Jacson McGowan hit a two-run homer in the fourth, and the Boilermakers scored a pair of unearned runs in the ninth without the benefit of a hit, breaking a 2-2 tie. Tanner Andrews held Indiana to two runs over six innings, and Purdue got three combined innings of shutout relief from Dalton Parker and Ross Learnard. Suddenly the Boilermakers find themselves 15-10 overall and 4-0 in the Big Ten.
Kendall Rogers' Five
1. Knight, Arkansas edge Mize, Auburn
The weekend's best pitching matchup took place in Fayetteville Friday night as the Hogs grabbed a narrow, 2-1, win over the Tigers. The story, of course, were the two aces on the mound — Arkansas righty Blaine Knight and Auburn righty Casey Mize.
Well, on this night, Knight had the better performance. The hard-nosed junior struck out six, walked one and allowed just a run on six hits in 6.1 innings, throwing 113 pitches, 76 for strikes. Meanwhile, Mize struck out seven, walked one and allowed two runs on seven hits in seven innings. Luke Bonfield led the Hogs with a home run in the win, while hard-throwing lefty Matt Cronin was terrific out of the bullpen with 2.2 shutout innings to earn the save.
Though the Hogs got the weekend started on a positive note, the Tigers look to get back to their winning ways on Saturday. Auburn has now lost four of its last five SEC contests.
With Knight's win tonight, he has now beaten other premier pitchers such as Mize, Ole Miss' Ryan Rolison, Florida's Brady Singer and Kentucky's Sean Hjelle. Pretty impressive.
2. Tulane crushes Wichita State on the road
Perhaps the Shockers had a rough hangover from last weekend's series loss at East Carolina. Returning home this weekend, the Shocks dropped the series opener to Tulane by a, no pun intended, shocking 19-4 score. Wichita State righthander Codi Heuer had a night to forget, allowing nine runs, eight earned, on seven hits in just 1.1 innings. Meanwhile, Tyler Davis had the bizarre line of tossing three innings and allowing seven runs … none of them earned. What the heck? It was just that kind of day for Todd Butler's club.
Give Tulane's offense serious credit for capitalizing. David Bedgood smacked a pair of doubles and knocked in two runs, while Grant Witherspoon tallied there hits. Furthermore, Jonathon Artigues, Kody Hoese, Trevor Jensen, Ty Johnson, Acy Owen and Sal Gozzo each had two hits in the big win for the Green Wave.
3. Louisville gets much-needed win over NC State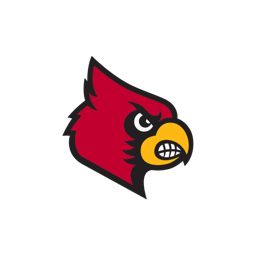 We expected to see some urgency from the Cardinals this weekend. After all, this is a program that has had a wealth of success since joining the ACC, but who also had lost three-straight series to Wake Forest, Clemson and Florida State entering the weekend against No. 8 NC State.
Well, maybe, just maybe, the Cardinals got what they needed to turn the corner in a dominant 8-2 win over the Wolfpack. Lefthander Adam Wolf set the tone on the mound, striking out six, walking two and allowing two hits in seven shutout innings, while offensively, Logan Wyatt hit a grand slam to start the scoring in the third inning and finished the night with three hits. Danny Oriente also had a big afternoon at the plate with two hits and three RBIs. For the Wolfpack, starting pitcher Johnny Piedmonte allowed four runs on four hits in four innings.
We'll see if this win helps the Cards get back on track and make a second-half surge.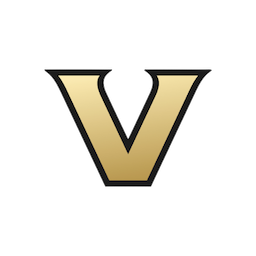 4. Vanderbilt gets even with Georgia
You knew Vandy was going to come out fired up in the second game of this series after pitching coach Scott Brown went at it, verbally, with Georgia coach Scott Stricklin after last night's setback against the Bulldogs. Well, the Commodores started Friday's game on the right foot with a couple of runs in the early innings and used a strong starting and relief effort to capture a 5-3 win.
Vandy righthander Patrick Raby put together an OK start for Tim Corbin's club, allowing two runs on six hits in four innings, while the story of the night was the relief performance put together by righty Chandler Day. Day has always had big-time potential, but has yet to put all the pieces together. Well, he finally did just that against Georgia, striking out 10, walking just one and allowing a run on four hits in five innings.
Harrison Ray led the Commodores offense with a pair of hits, while five others recorded a hit in the contest. As for Georgia, starting pitcher Ryan Webb allowed five runs on six hits in four innings, while the bullpen was a bright spot with Will Proctor and Blake Cairnes tossing a combined four shutout innings to keep the game in striking distance.
Saturday's series finale is big for both teams. May the best team win.
5. Kentucky's offense appears to be back
Last weekend's series at Alabama was a bizarre showing for Kentucky's vaunted offense. They scored four runs total in the two losses to the Crimson Tide, while scoring nine runs in the three games. That was a disappointment for Nick Mingione's club.
They are apparently making amends throughout this week. The Wildcats scored eight runs in a midweek win over rival Louisville before pounding South Carolina 14-1 on Friday night with 13 hits.
Troy Squires led the offensive charge with a grand slam in the victory over the Gamecocks, while athletic outfielder Tristan Pompey hit a double, tallied three hits and knocked in five runs. Ben Aklinski also had two hits for the 'Cats, while shortstop Trey Dawson added a two-hit and two-RBI performance. It was a rough night for Gamecocks righty Adam Hill, who allowed seven runs (six earned runs) on four hits in three innings.
Meanwhile, UK righthander Sean Hjelle put together a strong start, striking out eight, not walking anyone and allowing a run on five hits in seven innings.
UK is headed the right direction again at exactly the right time.
---
Player of the day: Austin Peay's Brett Newberg
How about the performance by the Governors slugger? The Govs hit five homers in a 10-6 road win over Belmont, and Newberg had three of them — all solo shots. That's called a good day, gang.
Player of the day (2): Morehead State's Niko Hulsizer
MSU scored 42 runs, yes, 42, in a doubleheader sweep of UT Martin, and Hulsizer returned to the lineup in impressive fashion. Though he had just one hit in the series opener, he went bonkers in the nightcap of the DH, smacking two homers and knocking in three runs to help lead the Eagles to victory. Getting Hulsizer back in the lineup is a big boost for this team the second half of the season.
Join the Discussion