D1 Digest: Friday, March 31
Roundup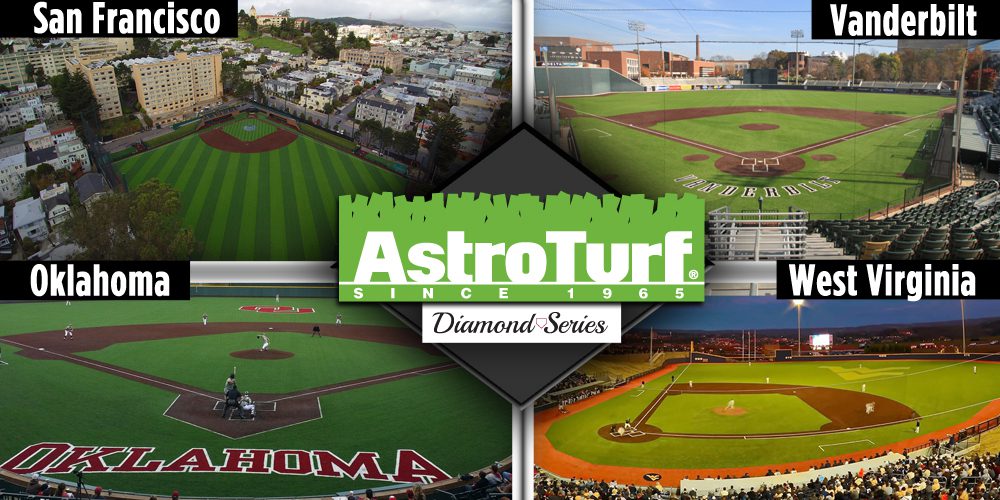 ---

Friday's Coverage
• Aaron Fitt on UL Lafayette's big Friday showing
• Thomas Woodrey dissects UNC RHP J.B. Bukauskas
• Stat Roundup: Friday's individual leaderboard
---
Team of the day: Mississippi State
Is it the weekend of the Bulldogs, or what?! The Bulldogs fought back in the series opener Thursday night to beat rival Ole Miss. Well, they did the same thing Friday night. Ole Miss led Andy Cannizaro's Bulldogs 2-1 entering the fourth inning. However, MSU's Cody Brown connected for a two-run homer and Josh Lovelady added an RBI triple to extend the lead to 4-2. MSU scored another run in the fifth on a Brent Rooker solo homer, and that was all it needed in a huge series-clinching 5-3 win. Rooker and Brown each finished the contest with two hits and two RBIs, while Tanner Poole and Lovelady each had two hits. It was a special win for the Bulldogs considering starting pitcher Peyton Plumlee didn't make it out of the first inning. The series win was MSU's first in Oxford since 2011.
Speaking of Mississippi State, how about the women's hoops team Friday night? The Bulldogs were 19.5 point underdogs to perennial power Connecticut, but beat the Huskies 66-64 in overtime to snap a ridiculously impressive 111-game winning streak.
How'd the baseball team celebrate?
Current Mood#HAILSTATE pic.twitter.com/4RLJheeOCF

— Mississippi State Baseball ⚾️ (@HailStateBB) April 1, 2017
Player of the day: Sam Fragale, Virginia Tech
Whatever this guy puts in his pre-workout, have him send me some down here in Texas. Fragale earned big headlines earlier this season with a multi-homer game. Well, he was back at it again Friday night in a 16-4 win over Boston College. Fragale went 3-for-5 with a pair of homers and six RBIs in the victory.
Honorable Mention
— Coastal Carolina senior righthander Alex Cunningham had a night to remember in a 4-0 road win over Georgia State. He struck out 11, didn't walk anyone and allowed just five hits in a complete game performance.
— VMI righthander Josh Winder, too, had a night to remember. The imposing righty struck out 12, walked just one and allowed three hits in a complete game shutout performance, 4-0 win over Samford.
— Louisville catcher Colby Fitch put together a strong showing in a 5-2 road win over Virginia. Fitch hit two homers and finished the contest 2-for-3 with three RBIs. Fitch entered the game with just two homers on the season, so perhaps this performance will get him going from a power standpoint moving forward.
— Oregon lefthander David Peterson put together a strong performance in an 11-1 road win over Utah. Peterson struck out 11, didn't walk anyone and allowed a run on seven hits in eight innings.
— Southern Miss lefthander Kirk McCarty had a Herculean performance in a 6-1 road win over Western Kentucky. He struck out 11, didn't walk anyone and allowed just six hits in eight shutout innings.
— Xavier's Rylan Bannon had an impressive offensive performance in a dominant 22-9 home win over Fairleigh Dickinson. Bannon smacked a pair of homers and drove in four runs for the Musketeers.
— TCU righthander Jared Janczak got a no decision as it took the Frogs 11 innings to dispose of Kansas State, 5-0. But Janczak's performance can't be forgotten. He struck out seven, walked one and allowed two hits in nine shutout innings.
Upset of the day: UC Riverside over No. 10 CS Fullerton
The Titans were one of the hottest teams in the country just a couple of weeks ago. Now, they just hope to get back on track after losing their fifth-straight contest in a tough 3-2 loss on the road to UC Riverside. The Titans were stymied by UCR senior righthander Alex Fagalde, who struck out six, walked two and allowed just a run in six innings. Fullerton wasted a quality start from righty Connor Seabold, who struck out seven and walked just one in six innings.
Did you miss this? So, UCF surprised Seth Romero and Houston 5-2 on Friday night. But how about this weird line from the UH elite lefthander? He struck out 14, walked just two and allowed five runs (four earned) on six hits in seven innings.
National Takeaways
— Oklahoma takes down Texas Tech
The Sooners entered the weekend without a pair of starting pitchers in Kyle Tyler and Jake Irvin, and desperately needed a quality start from righthander Dylan Grove in the series opener against Texas Tech. Well, the Sooners got just what they needed in a 6-2 win over the No. 3 Red Raiders. Grove still had some serious command issues at times, walking six Tech hitters. However, he also had a career-high 11 strikeouts and allowed just a run on two hits in six innings. While Grove and Vincenzo Aiello led the charge on the mound, catcher Renae Martinez did the honors at the plate with a double and three RBIs. On a negative note in this game, Texas Tech righthander Davis Martin was scratched from his start earlier today because of a bout with tendinitis. As a result, freshman John Henry Gonzalez earned the start and allowed three runs on four hits in four innings.
Dylan Grove had a career-high in strikeouts against Tech. (OU photo)
— Luke Heimlich's ERA goes up in complete game performance
How insanely good has the Oregon State lefthander been this season? Well, let's put this into perspective for you. Heimlich entered the Stanford series with an impressive 0.42 ERA in 43 innings. And after allowing just a run in a complete game performance, his ERA jumped up to 0.52. Unacceptable, Luke. Heimlich struck out three, walked two and allowed four hits in the complete game. He threw 114 pitches, 83 for strikes and allowed just one extra-base hit. While Heimlich led the charge on the mound, OSU got a strong showing from sluggers Nick Madrigal and K.J. Harrison, who combined for four hits in the 3-1 win over the Cardinal.
How about this? Oregon State finished the month of March a perfect 15-0.
Oregon State's Luke Heimlich continues to do big things. (OSU photo)
— J.B. Bukauskas dominates Florida State's lineup
He's making a strong push to be college baseball's most prized overall player, while also making a strong statement to be one of the first picks taken in this summer's draft. The elite righthander was terrific in a 3-1 road win over Florida State. Bukauskas, who was up to 97-98 in his final inning of work, struck out 10, walked two and allowed a run on three hits in seven innings, while Josh Hiatt closed things out for the Tar Heels with two shutout frames. Speaking of J-BB, former ACC standout pitcher and our Thomas Woodrey had this terrific piece on the righty: Woodrey on Bukauskas.
— UCLA, folks, just might be back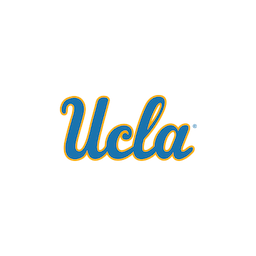 It's certainly well documented by now that the Bruins didn't get the season off to a hot start. However, go look at what John Savage's club is doing as of late. UCLA extended its winning streak to six games on Friday night in a 9-3 road triumph over Arizona State. UCLA righthander Griffin Canning struck out nine, walked three and allowed three runs on seven hits in 7.1 innings, while Ryan Kreidler had a big night at the plate, going 3-for-3 with a walk and two RBIs. At just 12-11 overall, Savage would agree that the Bruins still have much work to do, but things are looking up with starting pitcher Jake Bird working his way back, too.
— Kentucky reminding Big Blue fans it's baseball time
Wildcats fans might be disappointed the basketball team isn't in the Final Four, but how about Nick Mingione's baseball team? Boy, the Bat Cats are on fire, as they cruised to a 10-3 series-opening win over Vanderbilt to improve to 6-1 in the SEC. UK righthander Sean Hjelle put together a quality start, striking out nine, walking one and allowing three runs on five hits in seven innings, while Tristan Pompey led the offense with a homer, three hits and three RBIs. Interestingly, Vandy head coach Tim Corbin opted to move Patrick Raby to the front of the weekend rotation this weekend, and Raby struggled, allowing seven runs (six earned) on nine hits in five innings.
— Auburn is one of the great stories so far this season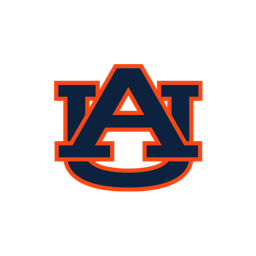 We all had the Tigers making a furious run toward a potential SEC baseball regular season title this spring, right? OK, it's still too early to make that prediction, but coach Butch Thompson sure has AU playing well. The Tigers got an impressive performance from righthander Casey Mize in a 5-4 series-opening win over South Carolina. Mize struck out 12, walked one and allowed four runs in a complete game performance. He threw 120 pitches, 85 for strikes, and got help from third baseman Josh Anthony, who went 2-for-4 with two RBIs. Auburn, yes, Auburn, is now 6-1 in the SEC along with Kentucky.
Casey Mize put together a solid start against South Carolina. (AU photo)
— Florida's Alex Faedo and Missouri's Tanner Houck do battle
Faedo couldn't have looked much better last weekend against LSU, while Houck entered the game looking to make a big statement in front of a throng of scouts. Well, both pitchers had their strong moments in a 4-3 UF win. Faedo struck out seven, walked one and allowed three runs (one earned) on six hits in 7.2 innings, while Houck struck out eight, walked one and allowed four runs (three earned) on eight hits in seven innings. For the Gators, catcher Mike Rivera hit a homer and leadoff hitter Deacon Liput tallied three hits.
— Connecticut's Tim Cate deals against East Carolina
It has been a tough season thus far for the junior lefthander as he's had to deal with some injury issues. Cate started the first two weekends of the season, but left his start against Texas with some tightness. He tried to return a few weeks ago against BYU, but was sidelined for a week after allowing four runs on six hits in five innings. Well, after missing last weekend, he returned Friday night in a 3-2 win over the Pirates. Cate struck out 13, walked two and allowed a run on five hits in seven innings.
— UL Lafayette bounces back against South Alabama
Our Aaron Fitt was on hand earlier this week as the Ragin' Cajuns put together quite the ugly pitching performance in a midweek loss to Southeastern Louisiana. Well, the Cajuns were in the mood to impressive Friday night in an 11-1 win over the Jaguars. Joe Robbins had two hits, one a homer and two RBIs, while leadoff hitter Ishmael Edwards also knocked in a pair of runs. Furthermore, touching up USA starting pitcher Randy Bell for seven runs on 12 hits in 4.1 innings is no small feat. Cajuns lefty Gunner Leger was his usual self outside of four walks, as he allowed just a run on six hits in six innings.
Join the Discussion