D1 Digest: Friday, March 9
Roundup

Want to get in-depth coverage? Subscribe to D1Baseball
---
Friday's Coverage
• Aaron Fitt on Sean Hjelle's fortitude, Kentucky's relentlessness
• Kendall Rogers on Kris Bubic, Stanford shining against UT
Kendall Rogers' Five
1. Auburn's Casey Mize throws a no-hitter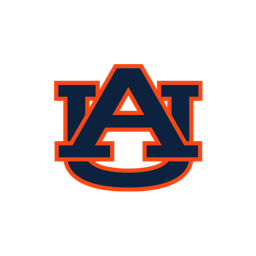 We're now at double digit no-hitters and we're only four weekends into the season. Wow, what a year it has been thus far. Auburn's Mize is one of the nation's premier pitchers and could be the top college pitcher in his draft class in our next rankings revision in a few weeks. He added a no-hitter to his resume in a 6-0 win over a hot-hitting Northeastern club. Mize struck out 13 in the complete game performance and threw 105 pitches, 77 for strikes. Mize had electric stuff against the Huskies, getting up to 94-96 with his fastball, while also bumping 95 in the ninth inning. He showed excellent feel for a 90 mph cutter, while also showing very good feel for his changeup.
"He really had everything stuff-wise working for him tonight," Auburn head coach Butch Thompson said. "That was as good of a start as I've ever seen my years of coaching."
Unbelievable night! Love this team! pic.twitter.com/rBzZvOMdWG

— Casey Mize (@Casey_Mize) March 10, 2018
2. Upset of the day: Pacific shocks No. 14 Indiana
Being one of the hunted can sometimes be tough to handle on certain days. That was certainly the case in Bloomington Friday afternoon as the Hoosiers were upset by 7-8 Pacific, 2-1. Pacific starting pitcher Shelby Lackey put together a performance to remember, striking out three, walking two and allowing a run on four hits in seven innings. Meanwhile, the bullpen did its job as well. The Tigers didn't muster a lot of offense against the Hoosiers, but Keaton Glover had a solid afternoon with a pair of hits. As for IU, Jonathan Stiever had an outstanding start go to waste. The talented hurler struck out 12, walked two and allowed a run on five hits in eight innings. That's two-straight losses for the Hoosiers, who dropped a midweek bout to Cincinnati earlier this week. As for the Tigers, they now have a chance to earn a huge marquee road series win early in the Garko era.

3. Upsets abound in college baseball
We already broke down the biggest upset of the afternoon, and that's the Tigers going into Bloomington and knocking off Indiana, but how about the rest of the college baseball world? It was pure madness across the board. Let's round up some of the big upsets out there
• Hunter Lee had two hit and three RBIs, as High Point went on the road and defeated No. 24 Coastal Carolina, 8-5.
• Arkansas righthander Blaine Knight struck out six, didn't walk anyone and allowed just a run on four hits in six innings in a 7-2 win to begin a doubleheader against Kent State. However, the Golden Flashes responded with a vengeance in the nightcap, beating the Hogs 10-4 with Pavin Parks going 2-for-4 with a double and four RBIs, while Brad Hamilton had two hits and knocked in a pair of runs to help the Flashes. A crucial series finale is coming Saturday.

• Hawaii righthander Jackson Rees battled through some command issues at time in a 4-2 road win over No. 22 LSU. Rees walked four, struck out two and allowed two runs on seven hits in six innings. Meanwhile, the Rainbows bullpen did a terrific job with Kyle Hatton tossed 1.1 scoreless frames and Dylan Thomas finishing it off with 1.2 innings of shutout ball. As for LSU, righthander Zack Hess struck out nine, walked one and allowed three runs in seven innings.

• Utah Valley went on the road and split a doubleheader with No. 21 Mississippi State. In the first game, the Wolverines won 2-1 as righthander Jake Mayer struck out four and allowed a run on seven hits in eight innings. Meanwhile, MSU wasted an outstanding start by lefty Konnor Pilkington, who struck out 12, didn't walk anyone and allowed just three hits in seven innings. MSU bounced back in the nightcap to win 7-2, but the statement was already made by UVU.

4. Cal State Fullerton cools off Oregon State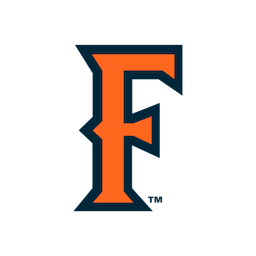 It has been one wild season for the Titans thus far. Fullerton entered last weekend's series against Tulane in dire straits. And after a night in which several players missed curfew, Titans head coach Rick Vanderhook made the perps sit in the right-field bleachers. Perhaps that weekend in the Big Easy is just what this program needed to get their minds right. The Titans hit the road to face No. 2 Oregon State, and didn't disappoint in a thrilling 5-3 win to hand the Beavers their first loss of the season. The Titans were in control for much of the game before the Beavers scored a run in the bottom of the seventh to tie things up at 5-5. Fullerton, though, fought back in the ninth with two runs of its own. Sahid Valenzuela and Ruben Cardenas each had RBI singles in the ninth to give Fullerton the advantage. Oregon State lefthander Luke Heimlich struck out nine, walked two and allowed a run and three hits in six innings, while Titans righthander Colton Eastman struck out nine, walked three and allowed three runs on five hits in seven innings. Even with the win, the Titans are still 4-8 overall, meaning they still have a lot of work to do this weekend and moving forward.
.@Sahidv04 talking about the big win and what this does for the Titans going forward #TusksUp pic.twitter.com/aNmshsu3va

— Titans Baseball (@FullertonBSB) March 10, 2018
5. TCU blasts off against USC

The season has been a mixed bag of results for the TCU offense, but every once in a while, those guys will take off and there's no stopping them. TCU first baseman Luken Baker sent yet another ball into orbit as the Horned Frogs crushed a reeling USC team, 10-1. Grad transfer A.J. Balta also had a productive night for the Frogs with two hits and two RBIs, while Michael Landestoy added two hits and Zach Humphreys chipped in a three-hit performance. On the mound, righthander Jared Janczak did Janczak things. He struck out seven, didn't walk anyone and allowed just five hits in seven shutout innings. Meanwhile, USC's Chris Clarke allowed seven runs on eight hits in just five innings. It's been a tough past week for the Trojans, who were two outs away from taking a road series from Arkansas. Now, they have to find a way to bounce back from this setback.
Baker is just showing off now! ? pic.twitter.com/9aKhwzckto

— DatMuthaFcka (@BadMuddaFcka) March 10, 2018
Aaron Fitt's Five
1. Hitter of the Day: Kansas State's Drew Mount
They call him Mount Crushmore. It appears that nickname is apropos for Kansas State's Drew Mount.
After earning Big 12 Newcomer of the Week honors in each of the last two weeks, Mount smashed a pair of grand slams Friday to propel the Wildcats to a 12-3 win over Mercer. The junior-college transfer became the first Kansas State player to hit two grand slams in one game since 1994; he now leads the Big 12 in both home runs (seven) and RBIs (26).
2️⃣ grand slams by #MountCrushmore
? strikeouts by #BigCountry
5️⃣th straight W for 9-4 #KStateBSB

Highlights ⤵️ pic.twitter.com/E24ujv9rl9

— K-State Baseball (@KStateBSB) March 10, 2018
The Wildcats also got a strong start from Kasey Ford, who struck out a career-high 10 batters over seven strong innings. Kansas State has won nine of its last 10 games since starting the season 0-3, improving to 9-4 overall. Friday's win came against a Mercer club that is favored to win the SoCon and had gotten off to an 11-3 start. The arrow is definitely pointing up for Kansas State.
2. Vandy tops UCLA
On Wednesday, Vanderbilt held Long Beach State to just four hits but still lost, thanks in part to the seven walks its pitchers issued. On Friday, the Commodores flipped the script, beating UCLA 6-3 despite mustering just four hits of its own — but drawing nine walks against Bruin pitching. Two UCLA errors also contributed, as Vandy scored four unearned runs against Jake Bird. JJ Bleday (2-for-3, RBI, 2B, 2 BB) led the Vandy offense in support of Drake Fellows (7 IP, 6 H, 3 ER, 1 BB, 9 K), who improved to 2-0 on the year.
3. ACC opening day rundown
Home teams went 5-1 in the first day of ACC play, as No. 4 Florida State was the lone road team to win, 7-3 at Wake Forest. Cole Sands (6 IP, 5 H, 2 ER, 1 BB, 9 K) turned in yet another strong start to improve to 4-0 for the Seminoles, and freshman lefty Jonah Scolaro (3 IP, 3 H, 1 R, 0 ER, 2 BB, 5 K) continued to shine out of the FSU bullpen, maintaining his 0.00 ERA through six relief appearances and 10.1 innings.
Elsewhere in the ACC…
• Like FSU, No. 13 Louisville stayed undefeated, beating No. 20 North Carolina 5-4. Logan Wyatt went 2-for-3 with a double, a triple and three RBIs to lead the Louisville offense in support of a solid Adam Wolf (6 IP, 5 H, 2 ER, 3 BB, 7 K), and Wyatt scored the game-winning run on a wild pitch in the eighth. UNC stranded 10 baserunners.
• Jimmy Herron hit a tie-breaking two-run homer in the fifth inning to help lead Duke to a 6-3 win over No. 17 Virginia. Freshman Joey Loperfido remained hot with three hits to pace Duke's balanced 12-hit attack against Derek Casey, and Adam Laskey (5.2 IP, 3 H, 3 ER, 5 BB, 4 K) earned his third straight victory. Ethan DeCaster (3.1 IP, 1 H, 0 R) was stellar in relief to earn the save. The Blue Devils improved to 11-2 on the year.
• Patrick Cromwell's go-ahead RBI single in the eighth lifted Clemson to a 3-2 win over Georgia Tech. Jacob Hennessy (7 IP, 6 H, 2 ER, 0 BB, 7 K) and Ryan Miller (2 IP, 2 H, 0 R) put the clamps on Tech's dangerous offense.
• Brian Brown (7.1 IP, 3 H, 1 R, 0 ER, 1 BB, 6 K) twirled a gem but took a no-decision for NC State, which came from behind to beat Boston College 2-1 on Will Wilson's two-run homer in the eighth inning. The Wolfpack improved to 12-2.
• Jeb Bargfeldt (7.2 IP, 5 H, 0 R, 2 BB, 5 K) and Cooper Hammond combined on a five-hit shutout, as Miami topped Notre Dame 3-0. Check out this spectacular catch by Miami right fielder Hunter Tackett:
HUNTER TACKETT, LADIES AND GENTLEMEN! #SCtop10 pic.twitter.com/ITX7rc1dOk

— Canes Baseball (@CanesBaseball) March 10, 2018
• Connor Coward (7 IP, 4 H, 1 ER, 3 BB, 12 K) was outstanding in Virginia Tech's 4-1 win against Pittsburgh. The Hokies did all their scoring in a four-run fourth inning, capped by JD Mundy's two-run homer.
4. Houston walks off San Diego
After snapping a four-game losing streak with a 13-9 win against McNeese on Wednesday, Houston opened an important three-game set with San Diego by earning a dramatic 4-3 win in 12 innings. Grayson Padgett went 3-for-4 and delivered a walk-off homer in the 12th to lift the Cougars to victory. The Toreros had taken the early lead with three runs in the third against Trey Cumbie, but Houston pitching put up nine straight zeroes after that, including 4.2 scoreless innings of relief from Carter Henry. The Coogs climbed back above .500 at 7-6 overall.
5. Louisiana's Lee silences Jaguars
Like Houston, Louisiana had a rough weekend at the Shriners College Classic, where it went 1-2 (although it least it notched a win over Vanderbilt, while Houston went winless). The Cajuns followed up that weekend with a dramatic 4-3 win over LSU on Wednesday, then opened a big nonconference series against Sun Belt rival South Alabama with a 2-1 win on Friday. Nick Lee was sublime against the explosive USA offense, allowing just one run on one hit over eight strong innings, walking two and striking out 10. Kennon Fontenot had two hits including an RBI double to lead the Louisiana offense. The Cajuns inched closer to the .500 mark at 6-7, while the Jags lost their sixth straight game to fall to 7-7 overall.
Join the Discussion