D1 Digest: Friday, May 11
Roundup

Want to get in-depth coverage? Subscribe to D1Baseball
---
Saturday's Coverage
• Kendall Rogers on Baylor's contagious confidence
• Eric Sorenson on Florida's thrilling win over UGa
• Shotgun Spratling on N'Western beating Iowa
• RPI Nitty Gritty
Aaron Fitt's Five
1. Blue Devils Topple Tar Heels
The stakes have never been higher for a series between Tobacco Road rivals Duke and North Carolina. The 13th-ranked Blue Devils are in the midst of their best regular season ever, and they entered this weekend against No. 4 UNC playing their best baseball of the season. A series win for the Blue Devils would put them in prime position to host a regional for the first time ever, and they got off to a great start with a huge 7-3 win in Friday's series opener at the Durham Bulls Athletic Park.
Duke built a 3-0 lead through five innings, as Griffin Conine belted his team-high 11th homer of the season in the second, and Duke added two more in the fifth on RBI singles by Jimmy Herron and Chris Proctor, after Kennie Taylor sparked the rally with a single and a stolen base. After UNC fought back to tie it at 3-3 in the sixth, Zack Kone gave Duke the lead again with a two-run single in the seventh, and Taylor gave the Devils some breathing room with a two-run triple in the eighth.
Duke outfielder Kennie Taylor (Aaron Fitt)
Meanwhile, Duke got a solid start from Mitch Stallings (5.1 IP, 6 H, 3 R, 2 ER, 1 BB, 5 K) and typically sterling relief work from Ethan DeCaster (1.2 IP, 0 R) and Jack Labosky (2 IP, 1 H, 0 R). DeCaster escaped a bases-loaded jam in the sixth and stranded two more Tar Heels with back-to-back punchouts in the seventh. Labosky then extended his scoreless innings streak to 27.2 to pick up his ninth save of the season. The bullpen has been Duke's greatest strength all season, led by the DeCaster/Labosky duo, and they came up big again Friday.
2. Eastman Dazzles For Red-Hot Titans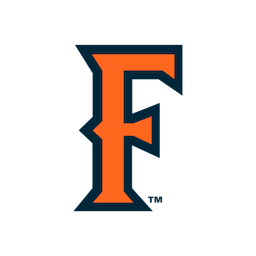 After a rough first half, Cal State Fullerton has turned on the jets in Big West play, and the Titans show no signs of slowing down. Fullerton won its seventh straight game with a 3-2 win against UC Riverside behind a dominant outing from ace Colton Eastman, who allowed just two runs over seven strong innings and struck out a career-high 13. Eastman, a junior righthander, has still never lost in Big West play in his career. Blake Workman followed with two scoreless innings of relief and struck out four more to give Fullerton pitchers 17 Ks in the game. An RBI single by Jairus Richards and a bases-loaded walk by Mitchell Berryhill highlighted a two-run fourth that proved to be enough support for the Fullerton arms.
3. UCLA Earns Big Road Win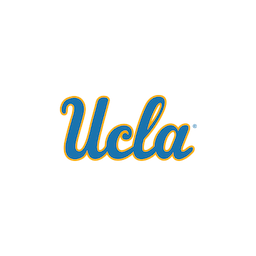 No. 11 UCLA was in need of a rebound after getting swept by Arizona and dropping a midweek contest to Long Beach State, and the Bruins went on the road and came up with a 7-3 win Friday night at Washington, a team playing for its postseason life. Jake Bird (6.1 IP, 8 H, 3 ER, 4 BB, 7 K) turned in a solid start to improve to 6-3 on the year. The Bruins trailed 3-0 after four innings but stormed back to tie it on Michael Toglia's three-run homer in the fifth. UCLA took the lead an inning later on a sacrifice fly and never looked back, adding additional runs on a Jack Stronach RBI single, another sacrifice fly and a wild pitch in the late innings. UCLA improved to 15-7 in the Pac-12, and taking this series on the road would go a long way toward reinvigorating its regional hosting hopes.
4. Gilbert Deals Again For Stetson
Speaking of hosting candidates, No. 20 Stetson stayed hot with a 4-2 road win at Florida Gulf Coast behind another gem of an outing from Logan Gilbert. The big junior righthander struck out 13 and allowed just two runs on four hits over 6.2 strong innings to improve to 9-1, 2.61 with 134 strikeouts and 20 walks in 93 innings. Gilbert has dominated all season long even though he didn't have his best stuff for much of the season, perhaps a result of a late start to his preseason conditioning program due to some lingering back pain from the fall, according to coach Steve Trimper. But Trimper said this week that Gilbert's fastball averaged 93 mph and peaked at 95 in his gem last week against Jacksonville; in other words, he's back to being prime Gilbert, which is a scary thought considering just how good he was even with less velocity.
Stetson has now won eight straight games, a stretch that includes a midweek win over Florida State and a two-game sweep of at-large lock Jacksonville. With a No. 11 RPI and a 12-3 record in the A-Sun, the Hatters just keep on bolstering their regional hosting case. At this point, it's hard to bet against them hosting, as long as they keep on winning. And as well as they're playing, there's no reason to expect them to drop off anytime soon.
5. Louisiana Tech Knocks Off Southern Miss
Louisiana Tech entered the weekend in desperate need of a marquee series win on the road against juggernaut Southern Miss, in order to resuscitate its at-large hopes after a disappointing home series loss to Middle Tennessee last weekend. The Bulldogs faced a tall task Friday night: they had to go up against one of college baseball's best and hottest pitchers, Nick Sandlin, in his own yard. LaTech managed to score four runs (three earned) over 6.1 innings against the previously untouchable Sandlin, who took a no-decision. And the Bulldogs erased a 4-0 deficit in the second half of the game, getting on the board with a run in the sixth and then erupting for seven runs in the seventh en route to a 10-6 win. Steele Netterville (2-for-4, 3 R, 3 RBI) highlighted that seven-run outburst with a three-run double, and freshman Taylor Young added another RBI double later in the frame. Two Southern Miss errors contributed to the rally, and the Eagles committed five errors overall in the sloppy defeat.
The win jumped Louisiana Tech nine spots to No. 53 in the RPI, and improved it to 17-8 in Conference USA. Another win on the road this weekend would be absolutely huge for Louisiana Tech, and imperative for it to have any chance to snag an at-large bid.
Kendall Rogers' Five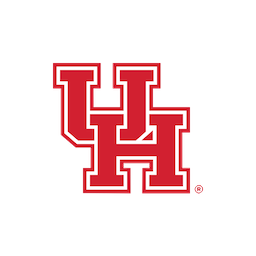 1. Houston clinches share of American regular season title
The Cougars are one of several teams where you're spending half the day trying to figure out how their RPI is so low. After all, they entered Friday leading the American, which is one of the nation's better RPI conferences. Well, despite having an iffy RPI on Friday, the Cougars made yet another statement by clinching a share of the conference title with a doubleheader sweep of red-hot Connecticut, 6-5 and 10-1.
In the series opener, lefthander Trey Cumbie allowed two earned runs on seven hits in 6.1 innings, while Lael Lockhart had a big game at the plate, smacking a home run, double and finishing the afternoon with four RBIs.
In the nightcap, husky and hard-hitting Joe Davis led the offensive charge with a pair of homers, four hits and four RBIs, while Kyle Lovelace, Cooper Coldiron, Connor Hollis and Tyler Bielamowicz each had a pair of hits. Meanwhile, UConn's Jeff Kersten allowed six runs on 10 hits in 4.2 innings, but UH lefthander Aaron Fletcher dealt yet again, striking out five, not walking anyone and allowing a run on five hits in seven innings.
With the wins, the Cougars now lead three teams tied for second place by three games — East Carolina, South Florida and Cincinnati. As for the RPI, the Cougars are still sitting at 52, but have a very impressive 13-8 record vs. RPI Top 50. The committee would be smart to look at UH's regular season accomplishments at this point.
When you find out you just clinched at least a share of the @American_BSB regular season title … #M64 pic.twitter.com/6KlRg1ATUq

— Houston Baseball ⚾️ (@UHCougarBB) May 12, 2018
2. Ole Miss somehow masters Auburn's Casey Mize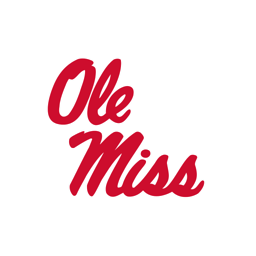 Mize has put on an absolute clinic throughout conference play this season, but everything seemed to change Friday night in Oxford, Miss., as the Rebels roughed him up on the way to a huge series-clinching, 8-3 win over the Tigers.
The Rebels got the scoring started in the second inning with three runs on a Tyler Keenan RBI single and a Chase Cockrell two-run home run. They didn't look back, touching up Mize for for six runs on eight hits in five innings. Mize managed to only walk one batter, but he only struck out five. While Mize scuffled, Ole Miss righthander Brady Feigl put together a terrific performance, striking out 12, walking one and allowing three runs on nine hits in eight innings. The 12 strikeouts were a career high for Feigl.
As for the offense, Cockrell finished the night with a pair of hits, Keenan had three hits and Thomas Dillard added a trio of hits.
The win was Mike Bianco's 800th as the head coach of the Rebels.
What a night it was for the Rebels, as they solidified their resume for a top eight seed in the postseason.
HIGHLIGHTS | Ole Miss defeats Auburn 8 – 3 (Game 2) 05/11/18 #WAOM #FinsUpRebels pic.twitter.com/eI9pOwXpgY

— Ole Miss Baseball (@OleMissBSB) May 12, 2018
3. Bren Spillane highlights wild night in the Big Ten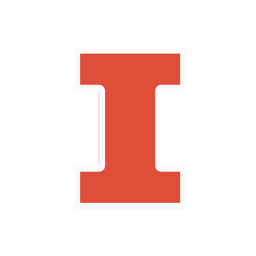 Illinois slugger Bren Spillane is having a season for the ages at the plate, and he continued his impressive ways Friday night with a pair of homers to lead the Illini to a huge 10-3 road win over Michigan. Spillane finished the contest with three RBIs and had his fifth multi-home run game of the year, while Michael Massey and Doran Turchin each had three hits to lead the Illini offensive cause.
The win was a big one for Dan Hartleb's club. In addition to going up 1-0 in the series, the Illini's RPI got a nice boost as well, moving from 57 to 51.
TWENTY!

@bren_spillane's second oppo bomb of the day is his 20th homer of the season. He is the second #Illini ever to get to 20 homers in a season (Josh Klimek, 26, 1996). pic.twitter.com/OnJFZ8TV0O

— Illinois Baseball (@IlliniBaseball) May 11, 2018
That game was only the tip of the iceberg in the Big Ten. Here are some other highlights:
• Minnesota's RPI dropped from four spots Friday night after dropping a 6-5 decision to Michigan State. The Golden Gophers couldn't overcome a five-run fourth inning by the Spartans.
• Indiana's resume took yet another hit with a 5-2 loss to Nebraska. The Hoosiers dropped a few spots in the RPI after the road loss. IU was stymied by NU starting pitcher Matt Waldron, who struck out eight and allowed just two runs in seven innings.
• Iowa was easily the biggest loser on Friday. Northwestern's Jack Dunn hit a walk-off two-run single in the bottom of the ninth to beat the Hawkeyes, 7-6. With the loss, UI dropped 10 spots in the RPI from 49 to 59. It desperately needs to win this series. If not, it's likely win the conference tourney or bust.
• Purdue had its lengthy winning streak snapped on the road in a 4-2 loss to Ohio State. OSU's Connor Curlis put together a quality start, allowing a run on three hits in six innings, while Seth Kinker earned his 12th save with three strong innings. The win was coach Greg Beals' 500th of his career.
• After Friday's action, Michigan and Minnesota remain tied atop the standings with 14-4 records, while Purdue is just one game back at 13-5.
4. Florida takes down Georgia in thriller
For some of the night, it appeared that Brady Singer's final regular season start at home wouldn't go as planned. Singer put up four zeroes against Georgia's bats to start the game. However, the Bulldogs put up a five-spot in the sixth inning with Cam Shepherd scoring on an error and L.J. Talley hitting a grand slam over the wall in right field.
Well, the Gators responded as they always do. JJ Schwarz hit a two-run double in the bottom of the sixth to tie the game at 5-5. And while the Bulldogs took a 6-5 lead in the ninth inning on a passed ball, the Gators responded in the bottom of the ninth with a sacrifice fly from Nelson Maldonado, followed by a walk-off via an error in center field to win 7-6.
Schwarz also hit a double for the Gators and finished the night with three RBIs, while Maldonado had two hits and three RBIs and Jonathan India tallied two hits.
The loss is crushing for Georgia, which had a series-opening win over UF in its grasp. As for the Gators, they showed ultimate grit, as they've done the entire season.
"With a walk-off win, I don't want to dampen the mood, but in the same token this team has a chance to do some things in the postseason and have a special season," Florida coach Kevin O'Sullivan said. "If we make those same kind of mistakes, it will come back to haunt you. Sometimes when you win a game those mistakes can get lost. When you lose the mistakes get magnified. I thought tonight was a really good teaching moment. It was a really good teaching moment and great win for our team."
Now we're TIED!

JJ hits one to the deepest part of the park and two runs come in. #UseTheSchwarz

WATCH NOW: https://t.co/pdqV4mKvlV pic.twitter.com/r3ybE8vw4S

— Florida Gators Baseball (@GatorsBB) May 12, 2018
5. UCF walks off Oklahoma in AAC-Big 12 showdown
You typically don't get terrific out of conference matchups this late in the year, but we've got a good one this weekend between the Sooners and Knights. The Sooners grabbed a 4-3 lead over UCF in the top of the 14th inning on a Cade Cavalli home run. OU had the momentum. However, the Knights responded in the bottom half of the inning with a sacrifice fly and a walk-off infield single by Matthew Mika to win it, 5-4.
Mike finished the night with three hits, while lead off hitter Dallas Beaver had three hits, two walks and three RBIs to lead the way. Meanwhile, on the mound, righthander Thad Ward came through in the clutch just as he did against Houston last weekend, striking out eight and walking just one in six hitless innings. JJ Montgomery also worked for the Knights, striking out five, walking one and allowing a run on four hits in three innings.
What a game in the Sunshine State to start the weekend. On a side note, the American now has a commanding head to head record over the Big 12. UCF hopes to keep that trend going the rest of the weekend.
We could tell you everything about the game….. or you could just hit ▶️ pic.twitter.com/EEBUhlCyCT

— UCF Baseball (@UCF_Baseball) May 12, 2018
Premier Showdown in Corvallis
In case you missed it in the wee hours of the night, check out highlights from Oregon State's big win over Stanford, as lefthander Luke Heimlich struck out 10 or more batters for the fifth-straight start.
Some of our favorite highlights from our 6-2 win over Stanford.

Hint: a lot of Luke Heimlich strikeouts.#GoBeavs pic.twitter.com/jv2bG3W2yD

— Oregon State Baseball (@BeaverBaseball) May 12, 2018
Join the Discussion