D1 Digest: Friday, May 18
Roundup

---
More Coverage
• Check out Friday's results (now FREE scoreboard)
• RPI Nitty Gritty
• Aaron Fitt on LSU's gutsy win over Casey Mize, AU
• Eric Sorenson on another Luke Heimlich double-digit K start
• Shotgun Spratling on UC Irvine honoring Mike Gillespie
Peak Performances
Codie Paiva, LMU: The Lions righthander struck out five, walked two and allowed just three hits in a complete game and 7-0 win over Saint Mary's.
Alex Ernestine, Nicholls: The lefthander was outstanding in a win over Central Arkansas. He struck out 10, walked two and allowed just five hits in the complete game shutout.
Jake Walters, Alabama: Walters has had a strong career in Tuscaloosa, and he capped it off in style in a 3-0 win over Ole Miss. Walters struck out seven, walked two and allowed just four hits in a complete game shutout against the Rebels.
Luke Heimlich, Oregon State: Heimlich carried a perfect game late into the contest in a 4-0 win over USC. He struck out 14, didn't walk anyone and allowed just four hits in 8.1 innings. Heimlich had another double-digit strikeout night, trying a career high.
Postseason Update
Top 8 Seeds
Georgia: Both the Bulldogs and Arkansas were in our top eight earlier this week. And after the Hogs won the series opener in Athens, the Bulldogs bounced back in a wild one on Friday with an 8-7 victory. Keegan McGovern had three hits to lead the way, while LJ Talley hit a walk-off single to win the game in the 10th. Both teams have RPIs in the top four. In other words, the two are still in good shape for national seeds entering the series finale.
Texas Tech: Tim Tadlock's club is destined to make things interesting from a national seed standpoint. Texas Tech's Grant Little hit a pair of homers and knocked in six runs in a series-clinching 14-6 road win over Oklahoma State. With the win, the Red Raiders are just two games out of the league lead heading into the final day. More importantly, they're up to five in the RPI with a 14-12 mark vs. RPI Top 50 and a 13-10 road record. Watch out for the Red Raiders.
Do you like dingers? Well here's all ? from tonight's victory! #WreckEm pic.twitter.com/cqNGgc6fOG

— Texas Tech Baseball (@TTU_Baseball) May 19, 2018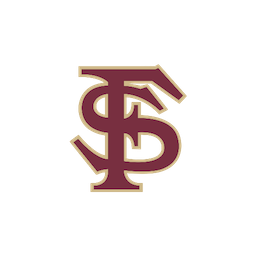 Florida State: Here come the Seminoles. Like a broken record, the 'Noles are making yet another late-season push up the national ranks. FSU clinched a series win over NC State with yet another walk-off home run, this time a three-run bomb from Reese Albert over the right field wall to win 6-3. What a brutal way to lose, again, for the Pack, while FSU enjoyed yet another euphoric moment. FSU is up to 9 in the RPI with 10 wins vs. RPI Top 25 and 19 wins vs. RPI Top 50. That's national seed territory.
It's been magic in Dick Howser this weekend! Reese Albert with the walk-off home run to clinch the series against No. 4 NC State. #SCTop10 pic.twitter.com/hnTj5cR5dc

— FSU Baseball (@FSUBaseball) May 19, 2018
Regional Hosts
Texas: Though the Longhorns were not a host in our projections earlier this week, they are making a strong case to enter the Top 16 in our next set of projections. UT got a pair of homers, including a walk-off, from hard-hitting Kody Clemens to beat TCU and clinch that series. With the win, the Longhorns are up to 15 in the RPI and are now tied atop the Big 12 standings with Oklahoma State entering the final day of the regular season. Looks like a host for now.
WALK IT OFF, @kodyclem! WALK. IT. OFF. #HookEm pic.twitter.com/Y6Gkk6Fwnf

— Texas Baseball (@TexasBaseball) May 19, 2018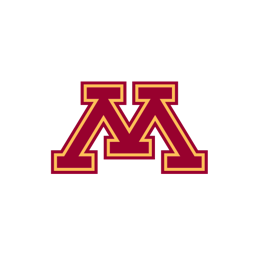 Minnesota: John Anderson's club clinched the outright Big Ten title on Friday with a 5-3 road win over Rutgers. Minnesota's Patrick Frederickson struck out four, walked one and allowed three runs on four hits in 6.1 innings, while Max Meyer was terrific to close out the contest with three strikeouts in 1.2 shutout innings. With the win, the Gophers are up to 14 in the RPI with an 18-4 league mark. In other words, they are a host barring a surprise in just over a week.
Minnesota claims the outright #B1GBaseball Championship and the top seed in the Big Ten Tournament | https://t.co/enZC8DHzII pic.twitter.com/9uNXzp917O

— Big Ten Baseball (@B1Gbaseball) May 18, 2018
Duke: While the Blue Devils were a host in our latest projections earlier this week, there's a strong chance they won't be when we unveil our next field early next week after dropping the series to Georgia Tech. The Devils dropped the second game of the series 20-7, as starting pitcher Ryan Day allowed nine runs in 4.1 innings. Joey Bart and Kyle McCann hit their 16th and 15th homers, respectively, for the Jackets. As for Tech, while this weekend is a step forward, this is still a team with a losing record in the ACC, an iffy RPI and a 7-14 mark vs. RPI Top 50. There's still much work to do.
Connecticut: The Huskies dropped out as a regional host in our latest projections earlier this week, but could they jump right back into the mix next week? It's possible, as they split a doubleheader with East Carolina to clinch an important series win. UConn dropped the first game of the doubleheader, 6-3, before responding in the nightcap with a 4-2 triumph. Chase Gardner put together a strong start for the Huskies, striking out seven and allowing just one run on three hits in five innings, while Tim Cate actually entered the game and tossed two shutout frames (allowed four hits). With the win, Connecticut is up to 21 in the RPI with a 14-10 league mark and an 11-7 record vs. RPI Top 50.
At-Large Bids
Troy: The Trojans helped their postseason case a great deal this weekend with a series sweep over South Alabama, sweeping the Jags in a doubleheader Friday — 3-0 and 11-1. In the opener, Andrew Crane struck out four in 8.2 shutout innings, while in the second game, Jackson Cofer struck out six in four shutout innings and Zack Lightsey closed it out with three shutout frames. Troy is now up to 36 in the RPI with a strong 19-10 mark in the Sun Belt. It could move into the field of 64 early next week.
? Troy took the series over South Alabama with an offensive explosion in game two of the doubleheader today! Here's how it did it…?#theTROYway #OneTROY pic.twitter.com/LebKQ2eM2v

— Troy Baseball ⚔️ (@TroyTrojansBSB) May 19, 2018
Mississippi State: With Florida opting not to throw righty Brady Singer because of some hamstring tightness, the Bulldogs took that as an opportunity to pounce, beating the Gators 12-4 to clinch the series win. Tanner Allen hit another home run and finished the night with three hits and three RBIs, while JP France was terrific out of the bullpen. With the win, the Bulldogs are into the mid-20s in the RPI with almost a .500 record in the SEC. They are likely in the NCAA tournament for good with series wins over Arkansas, Ole Miss and, now, UF.
LSU: The Tigers weren't given much of a chance against Auburn righthander Casey Mize, but they were patient after the first four innings and forced him out of the game after allowing four runs on seven hits in six innings in a 6-2 win. LSU's Zach Watson led the offensive charge with three hits, two stolen bases and an RBI. With the win, LSU is assured a .500 regular season league record and its RPI is up to 42.
Washington: The Huskies have one of the strangest resumes of the potential at-large team out there. Even after a 7-2 win over Utah to clinch that road series to improve to 17-9 in the Pac 12, they remain in the 70s from an RPI standpoint. Surely they don't get in with that RPI, right? Maybe they do with such a strong conference mark. Tonight, righty Joe DeMers was outstanding, striking out four, walking one and allowing two runs on six hits in a complete game performance.
Miami: Well, the Hurricanes are destined to make things interesting. The 'Canes extended their winning streak to 10 games with a 4-3 win over Boston College. Evan McKendry put together a strong start for the 'Canes, striking out 11, walking three and allowing three runs on seven hits in 6.2 innings. Not only did Miami clinch the series win, it also improved to 16-13 in the ACC. Miami is still in huge trouble from an RPI standpoint at 62, but it is trending the right direction entering the ACC tournament.
Crown The Champs
Kent State: The Flashes claimed yet another MAC regular season title with a 7-1 win over Miami. Kent's Jared Skolnicki struck out six in three shutout innings, while Connor Wollersheim and John Matthews each were terrific out of the bullpen. How about this? Kent has won a MAC championship (regular season or conference tournament) 11 of the last 12 seasons. That's called tradition.
Kent State fans far and wide, ON YOUR FEET for your 2018 Mid-American Conference Champions!

THREE PEAT! pic.twitter.com/xema6keYTq

— Kent State Baseball (@KentStBaseball) May 18, 2018
Nevada: It's been a fun year for the Wolf Pack, and they captured the Mountain West regular season title with a 13-3 win over San Diego State. Keaton Smith led the way at the plate with two hits, one a double and four RBIs, while lefthander Dalton Gomez twirled a gem, striking out 10, not walking anyone and allowing three runs on eight hits in eight innings.
????? pic.twitter.com/vFglhYR21P

— Wolf Pack Baseball (@NevadaBaseball) May 19, 2018
Last but not least …
UC Irvine honored legendary head coach Mike Gillespie before Friday night's game against UC Riverside. Here's a good interview with Gillespie.
Celebrated Skip the right way? his number has also found a new home on the right field wall #TogetherWeZot pic.twitter.com/IrpGSUmjVU

— UCI Baseball (@UCIbsb) May 19, 2018
Stony Brook head coach Matt Senk earned his 800th career win in a 3-0 triumph over UMass Lowell. The Seawolves took the first game of the doubleheader from UMass Lowell, before dropping the nightcap.
MILESTONE \ With the 3-0 win over UMass Lowell, our head coach Matt Senk picked up his 800th career victory! CONGRATS COACH!!!#SeawolvesUnited | #AEBASE | @SBAthletics | @NCAACWS pic.twitter.com/nSmiFoE0Mr

— Stony Brook Baseball (@StonyBrookBASE) May 18, 2018
Join the Discussion