D1 Digest: Friday, May 4
Roundup

Want to get in-depth coverage? Subscribe to D1Baseball
---
Friday's Coverage
• Kendall Rogers on Brady Singer/Florida's pedigree
• Aaron Fitt on resurgent South Carolina staying hot
• Eric Sorenson on San Francisco taking back WCC lead
• Shotgun Spratling on UCI's win over Oregon
Aaron Fitt's Five
1. My Oh Mize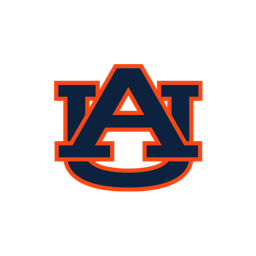 Auburn ace Casey Mize is the most talented pitcher in college baseball, and he is having the best season of any pitcher in college baseball — because Mize is dominating the SEC. His season already had a signature moment – his no-hitter on March 9 against Northeastern. But now it's got another.
Mize tied an Auburn record with 15 strikeouts in a 4-1 win against Vanderbilt on Friday. Despite the high strikeout total, Mize needed just 110 pitches to throw a four-hit complete game. He also did not issue a walk — so his strikeout-walk mark is now a mind-boggling 119-7 in 84 innings on the season. He's 9-2, 2.25 overall, and opponents are hitting just .167 against him. Perhaps even more impressive are his numbers in SEC play, because the SEC is college baseball's premier conference. In eight conference starts, Mize is 5-2, 2.30 with 81 strikeouts and four walks in 58.2 innings.
Auburn's Casey Mize (Auburn Athletics)
It's hard to wrap your mind around just how ridiculous the numbers are for Mize, the top prospect for the 2018 draft. You have to go back to San Diego State's Stephen Strasburg in 2009 to find a power pitcher with the best stuff in college baseball performing at this high a level, particularly from a command perspective. That year, Strasburg went 13-1, 1.32 with 195 strikeouts and 19 walks in 109 innings — insane numbers, but he wasn't doing it in the SEC, either. Strasburg's 10:1 K:BB ratio was amazing for a guy with a mid-to-high-90s fastball; but Mize's K:BB ratio is 17:1. For reference sake, LSU's Aaron Nola went 11-1, 1.47 with a roughly 5:1 K:BB ratio during his remarkable 2013 season. Among blue-chip aces, only Cal State Fullerton's Thomas Eshelman, the patron saint of strike-throwers, has posted a better K:BB ratio (nearly 20:1 in 2015 and, absurdly, 27.6:1 as a freshman in 2013) in recent years. But with all due respect to the great Eshelman (a college baseball legend, as far as I'm concerned), he was doing it with an 87-92 fastball, not a 94-96 heater like Mize. You just don't see elite power pitchers with this kind of control come along very often — and that's a massive understatement.
2. Fun In The Sun Belt
The Sun Belt has had a good year, ranking as the No. 8 RPI conference, with multiple potential at-large contenders heading into the home stretch. But the top three RPI teams in the Sun Belt were all knocked off Friday — by the next three-highest RPI teams, all of whom are now within striking distance of making runs at at-large bids themselves.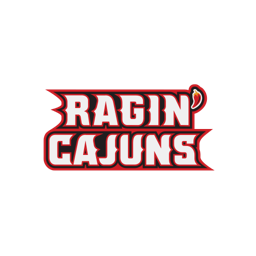 Conference leader Coastal Carolina was roughed up at Louisiana, 12-6. Colten Schmidt (8 IP, 4 H, 1 ER, 1 BB, 9 K) threw a gem against the high-powered Chanticleer offense, and the surging Cajuns got a homer and four RBIs from Kennon Fontenot, plus three RBIs apiece from Gavin Bourgeois and Hunter Kasuls. The Cajuns have won their last four series coming into this weekend, and their at-large case is gaining steam by the day: they're up to 27-20 overall, 13-9 in the SBC, and they jumped eight spots to No. 53 in the RPI with Friday's win.
In Statesboro, Brian Eichhorn dazzled in Georgia Southern's 3-0 win against Troy, turning in a one-hit shutout, allowing one walk while striking out nine. He carried a no-hitter into the seventh, when Joey Denison broke it up with a leadoff single. Eichhorn, a potential top-five-rounds prospect, out-dueled Troy ace Andrew Crane (7 IP, 6 H, 2 ER, 1 BB, 8 K), who was strong in a tough-luck defeat. The Eagles are now 13-8 in the SBC, and they climbed eight spots to No. 69 in the RPI after Friday's game.
And Little Rock out-slugged fading South Alabama 13-9, surging ahead with five runs in the eighth, capped by Kale Emshoff's two-run double. Emshoff had three hits and three RBIs, while shortstop Matt Merino went 3-for-5 with four RBIs to help lead the Little Rock offense. The Trojans remain atop the West division at 13-8, a half-game ahead of the Cajuns, and their RPI crept up one spot to No. 67.
3. Raising Arizona
Two weeks ago, Arizona looked like a darkhorse candidate to host a regional, coming off four straight series wins, highlighted by a massive series win over Oregon State. Then the Wildcats were swept at home by Stanford, and last week they lost two of three at Utah, a team that entered the weekend 10-28. Just like that, the Wildcats tumbled all the way out of our projected field of 64.
Arizona responded to that demoralizing weekend in awfully impressive fashion, out-slugging the Utes 18-12 in the series finale to avoid a sweep, then beating Utah Valley midweek, and then clinching a huge series against No. 7 UCLA with back-to-back victories in crisp pitching duels this weekend. Following Cody Deason's 11-strikeout, complete-game shutout against the Bruins on Thursday, Arizona secured the series with a 3-1 win Friday, getting another gem of a start on the mound, this time from Michael Flynn (6.2 IP, 6 H, 1 ER, 2 BB, 12 K). Arizona scored two runs in the first on a sacrifice fly and a Nick Quintana RBI single, and it never looked back, as Zach Stone finished the game with two hitless innings of relief to pick up his first save. This was a must-win series for the Wildcats, who have rebounded to No. 52 in the RPI and inched closer to .500 in the Pac-12 at 9-11. One more win Saturday will put them in great at-large position heading into the home stretch, and totally erase the sting of that rough weekend in Utah.
4. Murray Leads Kent State K-Fest
Kent State ace Joey Murray has quietly put together one of the most impressive seasons in college baseball, and he was at his best in Friday night's 11-0 shellacking of Bowling Green. Murray racked up 14 strikeouts over seven innings of four-hit, shutout ball, and relievers Jack Zimmerman and John Matthews followed with five punchouts over the next two innings to give the Golden Flashes 19 Ks in the contest. Murray improved to 8-1 with a sparkling 1.02 ERA on the season, with 117 strikeouts in 79.1 innings of work.
The Flashes, meanwhile, improved to 30-13 on the year, marking the 20th consecutive season they have reached that 30-win plateau. They also have posted just one losing season since 1981. They have been the most consistent program in the Midwest for many years now, and they just keep rolling along.
5. Cowboys Riding High
As we detailed in Thursday's Weekend Spotlight, Oklahoma State has really found its groove in the second half, winning each of its last five series heading into a fun nonconference road trip to Iowa, a team right in the thick of the at-large race in the Big Ten. The Cowboys stayed hot with a 7-6 win in the series opener Friday, taking command of the game with a five-run third inning, highlighted by Michael Neustifter's three-run triple. OSU tacked on another run in the fourth on a Colin Simpson solo homer, and that proved crucial as the Hawkeyes fought back with a five-spot of their own in the bottom of the frame to chase Carson Teel. But Oklahoma State's bullpen stifled Iowa the rest of the way, as Peyton Battenfield delivered three innings of one-run, shutout relief, and C.J. Varela followed with two hitless frames to pick up his third save. OSU just keeps finding different ways to win, but its power bats and its bullpen might be its two greatest strengths, and they both loomed large Friday.
Kendall Rogers' Five
1. Stetson wins massive ASUN series opener
Earlier today, we featured Jacksonville in our Weekend Spotlight heading into this weekend's series at Stetson. With both teams carrying Top 25 RPIs, it's the biggest series the ASUN has seen in a few years. Well, the series opener between the Hatters and Dolphins certainly didn't disappoint, as the home-standing Hatters captured a thrilling 2-1 win over JU.
Heralded Stetson junior righthander Logan Gilbert was outstanding against the Dolphins, striking out 12, walking two and allowing a run and just one hit in eight innings, while Brooks Wilson slammed the door shut on the Dolphins in the ninth inning. Gilbert outdid JU's Chris Gau, who also put together a strong start, striking out eight, not walking anyone and allowing just two runs on four hits in eight innings.
As for the scoring in this one, even though there wasn't much of it, Stetson's Kyle Ball and Jorge Arenas each had RBI singles to lead the Hatters' offensive charge.
The series opener between the two teams was expected to be a dandy, and that it was. Kudos to Gau and Gilbert for making it a memorable evening in DeLand, Fla. Stetson is approaching a Top 10 RPI, which clearly puts them in the hosting discussion.
2. Minnesota claims Big Ten showdown opener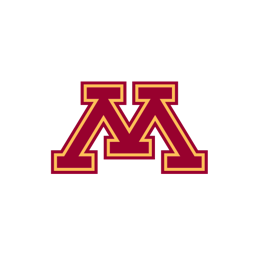 The Big Ten is having a banner campaign, and the series of the year might be taking place this weekend in the Twin Cities between Indiana and Minnesota. Well, the Golden Gophers had a series opener to remember in a 4-1 win over the Hoosiers.
Minnesota righthander Reggie Meyer twirled an absolute gem in the win over IU. He struck out six, walked two and allowed a run on four hits in eight innings. Meanwhile, Max Meyer earned his 12th save with a scoreless ninth. Meanwhile, for the Hoosiers, power-armed Jonathan Stiever struck out four, walked four and allowed four runs on seven hits in 6.2 innings.
Eli Wilson knocked in two runs for the Gophers, while Terrin Vavra had three hits and Alex Boxwell tallied a two-hit performance.
With the win, the Gophers are now tied with Michigan atop the conference standings, while also moving closer to being a regional host. Another win this weekend would make them a strong candidate to host in our next projections with an RPI now in the Top 20.
3. Southern Miss RHP Nick Sandlin dominates … again
Goodness gracious, what a roll the Golden Eagles junior righthander is on right now. Since returning from some arm soreness, Sandlin has been incredible for Scott Berry's club. He continued his impressive ways Friday night in a 6-0 road win over UAB.
Sandlin struck out nine, walked two and allowed six hits in the complete game performance. So, how about these overall numbers after Friday's performance? Sandlin now has an 0.88 ERA, along with 106 strikeouts and 10 walks in 72 innings. He's also allowed as many extra-base hits as he has earned runs (9) this season.
Sandlin is truly having an incredible season to remember, and he's drawing buzz from plenty of MLB scouts out there, too. There's been more heat in to see the USM righty, who attacks hitters with some funk and can run his fastball up to 93-94.
You could make an argument that Sandlin is the best pitcher in college baseball outside of Auburn's Casey Mize. Mize is Mize, but after that, Sandlin absolutely belongs in the discussion. Since returning from his arm soreness, Sandlin has allowed no runs in 23 innings, while also striking out 31 and walking four.
Nick Sandlin put together yet another strong start. (Southern Miss)
4. Kody Clemens, Texas land a big blow on Texas Tech
For David Pierce's Longhorns to feel good about their hosting chances again, a series win over Texas Tech this weekend is kind of a must. Even with a series loss, there'd be a path for the 'Horns to get back into the hosting picture. But a series win would do wonders with a home series against TCU remaining, along with a trip to the Big 12 tournament.
Texas still needs to win another game this weekend to make a series win over the Red Raiders a reality, but its offense was impressive in a 12-6 win over scuffling Davis Martin and Texas Tech. Martin struggled at TCU last weekend, and he was rough again tonight, allowing seven runs on nine hits in six innings.
Texas second baseman Kody Clemens had a huge night at the plate, smacking a pair of homers, tallying four hits and knocking in three runs. Meanwhile, David Hamilton hit a home run for the second-straight game and D.J. Petrinsky hit a home run and knocked in two runs. Tate Shaw added three hits for the 'Horns, while Duke Ellis had two hits.
While Texas could inch closer to a host spot with another win this weekend, keep an eye on the Red Raiders' chances to lose a national seed. With the loss to Texas tonight, Tech is now 4 1/2 games behind Oklahoma State out of first place, while also being two games behind UT.
First two-homer game of @kodyclem's career.

Absolutely destroyed. pic.twitter.com/yQGL6yqK1g

— Texas Baseball (@TexasBaseball) May 5, 2018
5. Georgia captures big road series win
The Bulldogs are moving closer to being a strong host in our latest projections. Georgia won the series opener against Missouri on Thursday before getting another SEC series win with a 5-3 triumph over the Tigers.
Georgia starting pitcher Emerson Hancock topped out in the mid-90s and put together a strong start against Mizzou, striking out seven, walking no one and allowing three runs (two earned) on three hits in seven innings. Meanwhile, the offense was led by hard-hitting Michael Curry, who went 2-for-4 with a home run, and Cam Shepherd and Mason Meadows, who each tallied a hit and knocked in a run.
With the win, the Bulldogs are up to 6 in the RPI with a 12-7 mark vs. RPI Top 50 and 26 wins vs. RPI Top 100 teams. In other words, not only is Georgia close to solidifying a host spot, it also should be strongly on the national seed discussion.
What a turnaround campaign it has been for Scott Stricklin's program so far.
And in non-baseball news, this was a pretty cool moment for UGA's Trey Logan.
Congrats to UGA grad Trey Logan, presented Scholar-Athlete medal postgame by @CoachStrick10 pic.twitter.com/C2lVievcSu

— Georgia Baseball (@BaseballUGA) May 5, 2018
Join the Discussion