D1 Digest: Friday, May 5
Roundup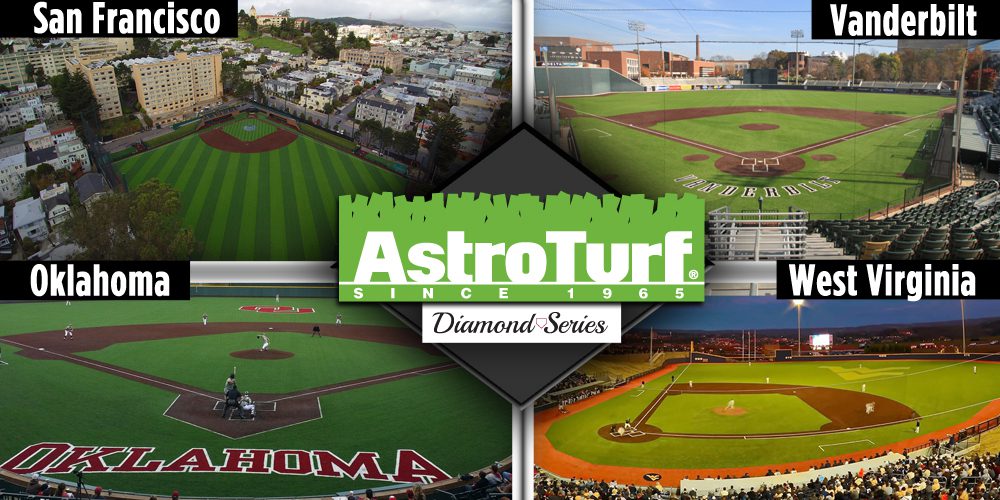 ---
 Friday's Coverage
• Aaron Fitt on Arizona's cathartic walk-off win vs. Washington
• Kendall Rogers on Mississippi State Riding Young Guns to victory
• Eric Sorenson on UCLA's rally vs. USC and other Freaky Friday happenings
• RPI Nitty Gritty
• Subscribe Now
---
Aaron Fitt's Five
1. Bullpen comes up big for Gamecocks
South Carolina is desperate for a series win after losing each of its last five weekend series, and the road didn't get any easier this weekend with a trip to LSU. But the Gamecocks got off on the right foot with a 3-2 win Friday against Alex Lange and the Tigers. Lange went the distance and out-pitched South Carolina ace Wil Crowe (4.1 IP, 5 H, 2 ER, 3 BB, 0 K), but Josh Reagan and Tyler Johnson combined to work 4.2 innings of two-hit, shutout relief to lead the Gamecocks to the victory. Offensively, South Carolina scored all three of its runs in the second inning, capped by Madison Stokes' two-run single.
2. Stanford makes it 10 in a row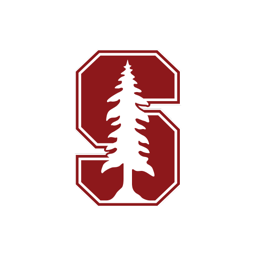 Stanford extended the nation's longest winning streak to 10 games with a 7-5 win at Arizona State. Cardinal ace Kris Bubic lasted just three innings, but the Cardinal bullpen mostly kept ASU at bay, and Colton Hock worked a scoreless ninth to earn his 13th save, tying the school's single-season record. Stanford broke open a 3-2 game on Matt Winaker's three-run homer in the fifth.
T5: Winaker! ???

Dents the scoreboard with a 3-run jack #GoStanford https://t.co/TO2GZUanNr

— Stanford Baseball (@StanfordBSB) May 6, 2017
Freshman Daniel Bakst also homered and went 3-for-3 for the Cardinal, which has swept Oregon and Arizona during its current 10-game winning streak. That streak has been largely fueled by outstanding pitching, but the Cardinal's power bats came up big on Friday.
3. Southeastern Louisiana wins epic pitching duel
It was the pitching matchup of the year in the Southland Conference: Sam Houston State's Heath Donica against Southeastern Louisiana's Mac Sceroler. And it did not disappoint. Both big-game righthanders turned in big-time performances on Friday night. Donica struck out nine over 10 innings of one-run ball, throwing just 116 pitches in a very efficient performance. Sceroler carried a shutout and a 1-0 lead into the ninth, when the Bearkats tied the score with three singles, but he still finished with a sterling line: 9 IP, 6 H, 1 ER, 2 BB, 13 K. Both starters wound up with no-decisions, and the Lions earned a 2-1 win on Drew Avans' walk-off single in the 11th.
The victory was a nice boost for Southeastern's at-large hopes, as the Lions moved up three spots to No. 37 in the RPI and improved to 16-9 in the conference, percentage points behind second-place SHSU. The Lions have gotten hot at the right time: they're riding a seven-game winning streak and own an 8-5 record against the top 50 as well as a 14-6 mark against the top 100. That's a very nice at-large resume.
4. McKay does McKay things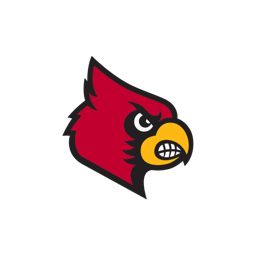 A week after uncharacteristically allowing four earned runs over eight innings in a win against Toledo, Louisville ace Brendan McKay returned to top form Friday in a 2-0 win at Notre Dame. The junior lefthander limited the Irish to just one hit over eight shutout innings while striking out eight and walking four. The lone hit he allowed was an infield single. It marked the second time in four weeks that McKay has thrown eight innings of one-hit ball (he also did it against Georgia Tech). On the season, the national Player of the Year front-runner now sports a 1.92 ERA and a .160 opponents' batting average.
And the Cardinals needed McKay to be at his best, because they mustered just three hits of their own against Brad Bass and Peter Solomon. But Devin Mann hit a tie-breaking solo homer in the fifth and Devin Hairston added an RBI single in the eighth to give McKay and closer Lincoln Henzman all the support they would need. Louisville improved to 40-6 overall, reaching the 40-win plateau faster than any team in program history.
5. Toreros get back on track
San Diego headed into this weekend in serious need of a series win, having gone 1-5-1 over its last seven games. And USD started the weekend out with a convincing 8-2 victory on the road at Saint Mary's, a fellow postseason contender. Hard-throwing lefthander Nick Sprengel (7 IP, 6 H, 1 ER, 2 BB, 4 K) turned in a strong start to improve to 8-1 for the Toreros, who got three hits apiece from Riley Adams, Roman Garcia (4 RBI) and Colton Waltner.
The Toreros improved to 15-7 in the ever-competitive West Coast Conference, keeping them right in the tightly contested race. They remain in fourth place, and they increased their lead over fifth-place Saint Mary's (11-8), which is vitally important since only the top four teams make the conference tournament. But USD is also trying to bolster its at-large resume, and it has a realistic shot at it, especially if it can win this series. Friday's victory helped San Diego jump seven spots to No. 47 in the RPI, the best RPI ranking in the WCC.
Kendall Rogers' Five
1. Kentucky gets upset by Georgia
The Wildcats have been playing at such a high level in Southeastern Conference play that you knew some sort of wild setback was coming. Well, that setback came Friday night, as Nick Mingione's club suffered a disappointing 5-3 setback to struggling Georgia. The Wildcats had a 2-1 lead going to the ninth inning before melting down of sorts defensively with a pair of errors on the way to a four-run frame for the Bulldogs.
The craziness even continued into the UK half of the ninth. Connor Heady doubled to start the inning before Tristan Pompey laced a single to put a pair of runners on with no outs. Evan White then struck out before Zach Reks walked to load the bases. Unfortunately for the Wildcats, Georgia preserved a victory with a strikeout and pop out to end the contest.
UK wasted a quality start from tall righthander Sean Hjelle, who struck out seven and allowed just a run on four hits in 6.2 innings, while Georgia's Andrew Gist put together a strong performance, too, striking out six, walking three and allowing a run on six hits in 6.2 innings.
With a Kentucky loss, the SEC race continues to be wilder than ever. Auburn now leads the league by sheer percentage points because it didn't play on Friday because of inclement weather, while Mississippi State is right there as well after splitting the first two games with Texas A&M. As for the Wildcats, a series loss to Georgia could throw a wrinkle into their resume as a solid national seed.
2. Southern Miss draws first blood against FAU
What a series this is in Conference USA this weekend. While the Owls need to win the road series to help their postseason at-large bid chances, the Golden Eagles need the series win to bolster their regional hosting resume. Well, USM drew first blood in impressive fashion Friday night, pounding the Owls 11-2.
USM righthander Colt Smith put together a strong start, striking out three and walking two, while allowing just two hits in seven shutout innings, while the offense took care of business with leadoff hitter Dylan Burdeaux going bonkers with a home run, three total hits and six RBIs to lead the way. Mason Irby also had a solid two-hit performance. As for the Owls, starting pitcher Alex House had a night to forget, allowing seven runs on six hits in five innings.
So, where do the two teams stand after Friday? FAU's RPI is sitting at 60, while the Golden Eagles are still at 21 with now 14 wins vs. RPI Top 100 teams.
3. TCU edges Texas in extra-innings thriller
There's not a lot of love lost between these two teams and it looked like the Frogs would coast to victory after jumping out to a 7-2 lead after just three innings. However, after the two teams traded a pair of runs in fifth inning to make it 9-4 Horned Frogs, the Longhorns started to make their run with a four-run seventh, while also scoring a run in the ninth to tie the game at 9-9. The Longhorns took a 10-9 lead in the top of the 10th on a Tyler Rand sacrifice fly, but the Frogs fought back in the bottom half of the frame with a solo home run from catcher Evan Skoug. TCU won the game 11-10 in the bottom of the 11th on a Connor Wanhanen sacrifice fly to center field.
What. A. Game.
Skoug, who just continues to increase his batting average each week (he's now up to .286), smacked a pair of homers and knocked in three runs, while Austen Wade and Elliot Barzilli each chipped in three-hit performances. Barzilli's performance, in particular, is encouraging considering he entered the weekend with a batting average below .230.
As for the Longhorns, how about young outfielder Austin Todd? He went 5-for-6 with a home run and three RBIs, while Zane Gurwitz also tallied five hits and knocked in three runs.
While the offenses were explosive, the starting pitching wasn't pinpoint. UT righthander Morgan Cooper struck out and walked three, while allowing seven runs on eight hits in just three innings. Meanwhile, TCU freshman lefty Nick Lodolo struck out eight and showed solid command with just one walk. However, he allowed four runs on seven hits in four innings.
FROGS WIN! pic.twitter.com/u7btrlbxxJ

— TCU Baseball (@TCU_Baseball) May 6, 2017
For the sake of UT's hosting chances, Friday's game could've been monumental had it been a victory. Now, David Pierce's club needs to win the next two games to keep hosting chances alive and well.
4. Long Beach State's Darren McCaughan goes buck wild
When the junior righthander is rolling, he's one of the best in college baseball. No doubt about it. And he was vintage McCaughan Friday night in a 3-0 home win over Cal Poly. McCaughan struck out 11, walked one and allowed just three hits in a complete game performance. And how about this little statistical nugget? McCaughan threw 111 pitches against the Mustangs – 80 for strikes.
McCaughan and the Dirtbags continue to be a force on the West Coast and in the driver's seat for a regional host.
5. Oregon State's Heimlich deals yet again
In our podcast earlier this week, we discussed the Pac 12 and teams like California, which has one of the league's better offenses. Well, you'd never know that by watching Friday's contest against Oregon State in Corvallis – an 8-0 Beavers win.
OSU junior lefthander Luke Heimlich put together yet another ridiculously impressive start, striking out 12, walking one and allowing seven hits in eight shutout innings. Meanwhile, Nick Madrigal and Michael Gretler each had three hits, while young catcher Adley Rutschman had a huge night with two hits, one a double and three RBIs.
WOW!

Double play in amazing fashion and the shutout is intact.#SCTop10 #12Besthttps://t.co/aPoVihNPam https://t.co/DyW3eZft8U

— Oregon State Baseball (@BeaverBaseball) May 6, 2017
Speaking of Heimlich, who is a slam-dunk All-American and in the mix for National Player of the Year, he now has a 0.71 ERA in 88.1 innings, while also striking out 99 and walking 19 and limiting opposing teams to a .162 batting average. Pure silliness.
Join the Discussion