D1 Digest: Friday, May 12
Roundup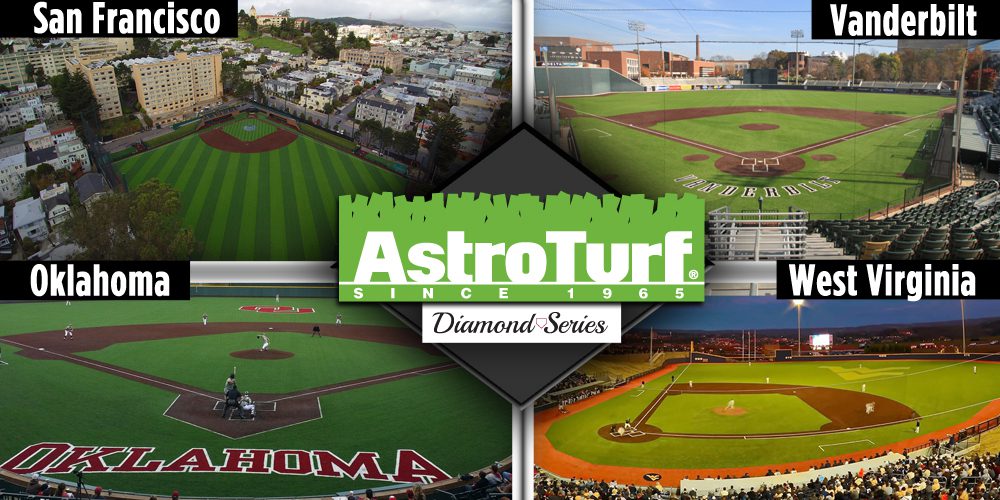 ---
Friday's Coverage
• Aaron Fitt on Oregon State's Pat Casey
• Kendall Rogers on LSU's win over Auburn
• RPI Nitty Gritty
• Subscribe Now
---
Ah, what a Friday this was. Not necessarily chock-full of stunning upsets and bizarre finishes. No, this one was more notable for a few monumental milestones and some very important post-season jockeying both inside and outside of the Top 25.
Typical of the month of May, nothing seemed to go by script in college baseball today. And we wouldn't have it any other way. Here are all the goods and the bads from the second-to-last weekend in college baseball's regular season.
THREE UP
The best of the day in college baseball
1- Pat Casey, Oregon State Head Coach
Is this maestro a force of nature or what? The Beavers took down their Civil War rival 5-4 in Eugene tonight, setting into motion a number of milestones. First off, the Beavers sewed up the series victory in Civil War weekend showdown with their second win in as many nights. Secondly, they have locked up the first bid to the 2017 NCAA Tournament by securing the Pac 12 regular season title. Thirdly, and most importantly, they got Pat Casey to earn his 1,000th career win. Yes, 1,000 at a school in Corvallis, Oregon… well most of them were earned at OSU, that is. For more on this monumental night for the Beavers, check out Aaron Fitt's write-up from Eugene.
Pat Casey has as much to do with the improvement of college baseball in the Northwest as anyone with all his success at Oregon State.
2- Connecticut
What a hah-YUGE day for the Huskies. I'd even venture to say, barring a complete collapse, Jim Penders' charges are now locks to get into the NCAA tournament. UConn came into the weekend with a rather un-sexy 26-20 record and a tenuous perch on the NCAA Bubble at No. 43. Change all that now. The Huskies took a pair of games from South Florida, a team that came in with a No. 20 ranking in the RPI, 2-1 in 10 innings and 6-2 in regulation. In game one, staff ace Tim Cate recorded a career-high 14 punchouts in his 7.0 innings of work, allowing six hits along the way. Zac Susi was the hero at the plate, lacing a jog-off, bases-loaded single in the 10th inning to provide the winning run. Game two, starting pitcher Mason Feole also posted a career-high Ks as he struck out eight USF Bulls. Willy Yahn's RBI double in the third inning proved to be the winning hit as Yahn collected three hits on the day, upping his career number of hits to 197.
FYI, this also improves the Huskies to 5-0 against Top 25 teams this season and their RPI jumped up to No. 36.
3- Bailey Ober, College of Charleston
When Bailey Ober returned to the Cougars roster for his senior year after being drafted by the Dodgers last June, THIS is the kind of game he wanted to experience. Okay, I'm guessing he wishes it would've happened in Omaha or a Super Regional, but either way the CofC ace tossed a complete-game two-hitter against Arizona as the Cougars took down the Cats 3-1 in Charleston tonight. In addition to holding one of the better offenses in D1 to just two hits and one run, the towering 6'8 righty also racked up 13 strikeouts and just one walk in his very efficient 107-pitch effort as he improved to 6-1 on the season. With the loss, UofA drops eight spots from No. 10 to No. 18 in the RPI. Yikes.
HONORABLE MENTIONS
– Noah Bremer, Washington
The junior RHP was on fire against the Sun Devils tonight as the Huskies took home a 4-0 win in the opener of their Pac 12 series. Bremer tossed a complete-game one-hitter as he gave up just a one-out single in the fourth inning and a walk in the eighth inning, while striking out 10 Arizona State batters. Udub needed a shot of confidence after seeing their RPI drop all the way from No. 46 four weeks ago down to No. 68 coming into this weekend. Washington is now 25-21/11-11. Bremer, who improved to 6-2, was so spot-on tonight the game lasted a very brisk 2-hours, 11-minutes.
– FAMU Reverses Course.
After blowing it at home last week against North Carolina Central, the Rattlers faced the daunting task of having to win two of three at MEAC-leading North Carolina A&T this weekend just to make the conference tournament. They accomplished the feat in one fell swoop today, taking a pair from the Aggies, 6-4 and 8-1. After giving up 11 walks and three hit batsmen in game three vs. NCCU last week, the Rattler arms did not allow a single walk and gave up just 10 hits in 16 innings of work today. The Rattlers never trailed on the day and are now tied with the Aggies at 14-9 in MEAC play.
– The Scoreless Streak Rolls On
Troy flinger Andrew Crane threw up zeroes from the mound in six straight innings and extended his scoreless streak to 36.2 innings overall as the Troy Trojans set down the ULM WarHawks 9-1. Crane struck out six and gave up just three hits in his six innings of duty to help Troy improve to 28-21/13-12.
Troy head coach Mark Smartt said afterward, "I've run out of adjectives to describe what Crane does for our team. Our defense is playing above their head to help keep the games scoreless. The streak has inspired our team."
"It gives me a lot of confidence to know that my defense is behind me making plays," Crane said about his streak. "Coach told me to quit nibbling and just throw the ball. It's worked so far."
– Another Streak Rolls On Too
Missouri State saw its Missouri Valley Conference win streak reach 19 with tonight's 14-4 rout of Indiana State. After falling behind 4-0, the big-batting, ball-bludgeoning Bears blew things open with 14 unanswered runs. Their offense was keyed by three RBI from All American Jake Burger, who put MSU ahead for good in the third inning with a two-run yard call. The last time MoState loss an MVC game was back on May 14th of 2016 to Dallas Baptist. The 19-game win streak ties Wichita State's conference record it accomplished  by going unbeaten from May 8th, 1981 to April 25th, 1982.
– The McDonnell 500.
Louisville solidified its bid for a national seed by taking No. 8 Clemson down 4-2 at Doug Kingsmore Stadium, also allowing head coach Dan McDonnell to accrue his 500th career win. Brendan McKay wasn't his usual sharp self but was good enough to pile up seven Ks and surrendering five hits in his 5.0 innings to improve his mark to 8-3. He also lowered his ERA to 1.80 in the process. Also, relief ace Lincoln Henzman collected his 15th save of the year, tossing two scoreless innings.
Getting back to coach McDonnell, he has averaged more than 45 wins per season in his 11 years at Louisville, while ranking in the top five nationally among active coaches with a .717 win percentage.
"I always think of (athletic director) Tom Jurich and him giving me a chance to be a head coach and providing the resources needed to have great assistant coaches," coach McDonnell would say after the game. "But any accomplishments I may have accrued gets steered toward the players because those are the guys who are believing what we're teaching."
– Tyler Giovanoni, UT-San Antonio
As if the Charlotte 49ers hadn't lost all hope for an at-large bid to the Big Dance already, right? Two weeks ago the Niners were in the mid-40s of the RPI before ending up on my Ouch List last weekend, getting swept by Rice, which dropped their ranking to the mid-70s. Today, Giovanoni tossed a complete game two-hitter as the RoadRunners put the Niners down 5-0. Giovanoni, who retired the first 14 batters of the game, threw his eighth complete game of his career, collecting seven Ks with one walk. With the shutout, the 'Runners posted their third straight game where they did not allow a run.
– Hey Rooker… this is getting OLD.
Is it getting too redundant to say that Mississippi State's Brent Rooker had another beauty of a game? Yeesh, this guy is no man, he's a monster. Today against Georgia the Maroon-dogs wunderkind went 2-for-3 with a home run and three RBI as MSU down the Silver Britches 9-3 in Athens.
– The Titans continue to be titanic
Cal State Fullerton beat UC Santa Barbara 8-4 tonight but the Titans had a bit of a rough start, going down 4-1 after two and a half innings. But from that point on, the Titans went on lockdown mode. Pitchers Connor Seabold, Blake Workman and Jack Pabich combined to finish the game by sitting down the final 17 Gaucho batters of the night in order. With the win, CSUF improved to 30-16 overall. That may not sound astounding, but realize that it did mark the 43rd straight 30-win season there in Orange County. That is a pretty incredible streak, running from Augie Garrido to Larry Cochell to George Horton to Dave Serrano to Rick Vanderhook. Impressive.
Fullerton assistant coach Chad Baum put it perfectly:
– Wichita State 
The Shockers haven't had much to cheer about this year, more like plenty to yell about, as they still sport a losing record at 24-25. But tonight, WSU got a great start on the mound by Zach Lewis, who went the distance in a 5-0 win over Evansville. Lewis gave up just three hits and one walk along with eight strikeouts to improve to 4-3 on the year.
THREE DOWN
The worst of the day in college baseball.
1- Ole Miss
Winning at home is the most important thing you can do as a contender in the SEC. At least take two of three. Well the Rebels put themselves behind the eight ball in big fashion after losing a 12-5 game to Texas A&M at Swayze Field. All this besides the fact that the Rebel bats got eight hits and four runs off of A&M stud Brigham Hill, who exited the game in the fifth inning. But three Ole Miss pitchers gave up 12 runs on 14 hits, with two walks and two hit batsmen to lead to their demise. Two things going against the Rebels here is the fact that they entered the weekend at No. 35 in the RPI and that their SEC record is now 11-14. And we all know how important it is to get their conference record to at least the .500 mark before the regular season ends.
2- UCLA
Ack! This was NOT a good time to have an off night while your All-American ace on the mound is struggling. The Bruins lost to Washington State 7-1 by getting 10 hits off the Bruin Friday starter with two walks in his 7.0 innings of work. Offensively, UCLA managed just six hits and one run. Granted, any trip to the far outpost of Pullman, Washington ain't so easy, but the Bruins came in with an RPI at No. 53 and now fall to a very ordinary 24-22 overall.
3- Indiana
Man alive, c'mon Hoosiers. You can't lose a weekend opener in your own backyard to Penn State. The Hoosiers came in with an RPI at a respectable No. 23 in Division I, but dropped a 5-2 decision to the No. 221-ranked squad and saw their RPI end the day down at No. 31. PSU came into Bloomington as the worst-hitting team in the Big 10 at .232 and the second-worst pitching team in the loop at 5.47, yet the Hoosiers managed just six hits to drop to 27-19-2 overall and 10-8-1 in Big 10 play. It was just Penn State's third conference win of the season.
DISHONORABLE MENTIONS
– Oklahoma's bullpen.
Ouch. The usually reliable arms of Sooner relievers JB Olson and Vincenzo Aiello just couldn't get their usual amount of outs as the Sooners allowed TCU to score three runs in the eighth and three more in the ninth, leading to TCU's 9-6 win in Norman tonight. Olson allowed four runs on four hits with two walks in his one inning of work and Aiello gave up one run on three walks in the ninth inning as the Sooners drop a game where they fought from behind to tie it at 6-6 in the bottom of the eighth inning.
– Vanderbilt
It's not a spear to the heart, but losing a 4-3 game at Arkansas was tough, especially considering that they shot themselves in the foot at a few bad times. Two things went against them in the late innings as Ro Coleman was nabbed leaning too far off second base with no outs in the eight inning. A double play immediately followed to snuff out any hopes for a go-ahead run. Then, in the ninth inning, when Jax Biggers sliced off a one-out double, he slid into second base and appeared to lose touch with the base momentarily as VU shortstop Connor Kaiser was applying the tag. Second base umpire Kevin Sweeney still called Bonfield safe. A couple batters later, Luke Bonfield sparked a single up the middle, scoring Biggers from second base. Earlier in the game, Bonfield blasted a solo home run in the first inning. The Commodores entered this weekend with hopes that they could still host a home Regional, but will probably need to win the next two in Fayetteville to keep those hopes alive.
SPLOOSH! Razorback hero Luke Bonfield gets the water cooler dump during his post-game interview with ESPN's Dari Nowkwah after his big at-bats vs. Vanderbilt.
Join the Discussion