D1 Digest: Saturday, April 15
Roundup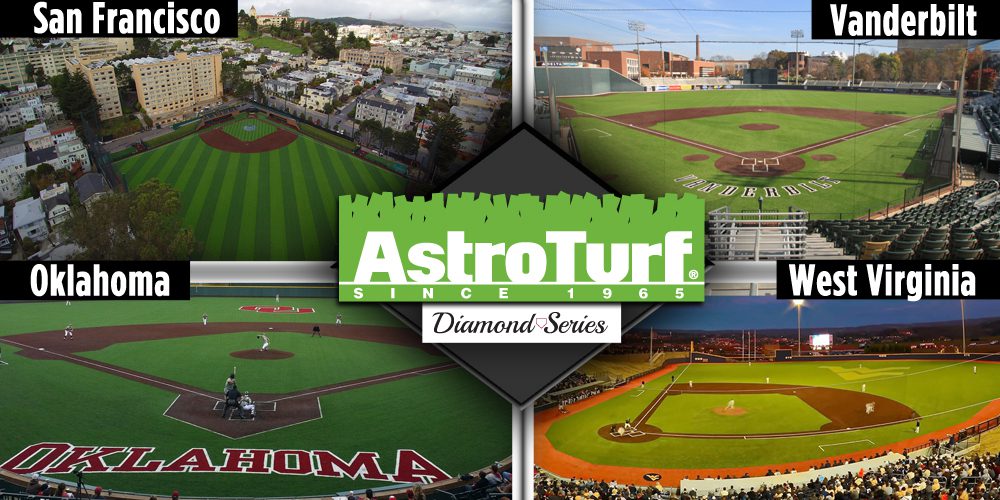 ---
Saturday's Coverage
• Aaron Fitt on Vanderbilt's Healing Process
• Eric Sorenson on Coastal-South Alabama
• Latest RPI Nitty Gritty
• Subscribe Now
---
Team of the day: Michigan

As a Big Ten team hosting a good RPI Big 12 team in the middle of the season, it's incredibly important to make some sort of statement. Well, the Wolverines did more than that. While there's no doubt the Sooners missed Jake Irvin and J.B. Olson over the weekend, give UM a ton of credit for finishing off a series sweep with a 6-2 victory on Saturday. Michigan's Alec Rennard struck out five, walked two and allowed a run on two hits in six innings, while Johnny Slater, Jonathan Engelmann and Michael Brdar each had two hits to lead the offense. After watching the Wolverines the past two days, I came away very impressed with what they had to offer. Erik Bakich and his coaching staff are doing a terrific job with this club, and you can read more of my thoughts on UM in this column.
Player of the day: Ball State's Sean Kennedy
There were several big-time performances on Saturday, but none was bigger than that put together by BSU's Sean Kennedy. How about this? Kennedy smacked three homers, a triple and a double and knocked in nine, yes, nine runs. He went 5-for-5 to lead the Cardinals to a dominant 23-5 win over Bowling Green. Kennedy is now hitting a team-best .343 with nine doubles, a triple, seven homers and 31 RBIs.
Honorable Mention
— Missouri outfielder Trey Harris had a string of four-straight at bats with a home run. He finished the series opener against Kentucky with a homer, while also hitting homers in his first three at bats in a 9-8 Saturday win to even the series. Have a day, Trey.
— San Diego's Riley Adams had a day to remember in a 10-4 win over Pacific. Adams went 2-for-4 with a pair of homers and six RBIs.
— Oral Roberts outfielder Noah Cummings went 3-fo-4 with a double, two runs scored and five RBIs in a 12-0 win over Omaha.
— Mercer improved to a ridiculous 32-6 overall on the season as JT Thomas led the offense in a win over VMI. Thomas smacked a pair of doubles, a homer, had four hits and knocked in six runs.
— Auburn righthander Davis Daniel put together his second-straight quality start, striking out five, walking just three and allowing three hits in eight shutout innings in a series-clinching road win over Tennessee.
— UCLA picked up a big 7-6 win over Stanford with Michael Toglia hitting a homer, collecting three hits and knocking in four runs. The Bruins captured a huge series win over the Cardinal with the victory and are now sitting at .500 overall with a 76 RPI. Keep an eye on the Bruins down the stretch.
— Morehead State took some batting practice in a 28-15 win over SIU-Edwardsville, and how about Reid Leonard and Hunter Fain? Leonard went 4-for-5 with a home run and five RBIs, while Hunter Fain smacked a pair of homers and knocked in seven runs.
— Missouri State desperately needed to salvage a game in the road series against New Mexico, and lefthander Doug Still made sure that happened. Still struck out just one batter, but also allowed just five hits in a complete game shutout and 8-0 win over the Lobos.
— San Diego State's Dean Nevarez had a night to remember in a 16-3 win over UNLV. Nevarez smacked a pair of doubles, a homer and knocked in four runs.
— Indiana State's Dane Giesler had a strong showing in a 15-2 home win over Southern Illinois. He went 3-for-4 with two homers and five RBIs.
— Toledo's Matt Hansen made sure the Rockets picked up a win in a ridiculous 21-20 win over Buffalo. Hansen went 3-for-6 with a homer and seven RBIs to lead the way. On a side note, how about Buffalo's Vinny Mallaro, who hit two homers and knocked in nine runs?
— Jacksonville State's Clayton Daniel went 6-for-6 with a double, triple, three runs scored and a whopping seven RBIs. He finished a home run shy of hitting for the cycle. For the season, Daniel is now hitting a team-best .336 with eight doubles, a triple and 23 RBIs. It was a night to remember for the JSU middle infielder.
— Delaware's Brian Mayer had an afternoon to remember in a 17-7 win over Hofstra. Mayer went 3-for-5 with a double, two homers and six RBIs.
— Wake Forest got another impressive performance from hard-hitting Gavin Sheets. Sheets went 3-for-5 with a double and a pair of homers in a 13-7 home win over Notre Dame. Sheets now has 13 homers for the season.
— Old Dominion surrendered a lead in the ninth inning, but prevailed 3-2 with senior lefty Adam Bainbridge leading the way. Bainbridge struck out eight, walked two and allowed just one hit in eight innings.
Upset of the day: Rice over No. 16 Southern Miss

Yes, it's weird to have this in the big upset category, but it's the reality of the situation with the Owls improving to just 13-24 overall with an 11-4 win over Southern Miss. From the start, you could tell it wasn't going to be a great day for the Golden Eagles. USM righthander Hayden Roberts sat 89-91 and up to 92 mph with his fastball early in the game, but he couldn't consistently command the pitch in the lower half of the zone and the slider wasn't biting as usual. As a result, the Owls pounded Roberts with smacking three doubles and finishing the game with four hits, while Darryn Sheppard hit the ball hard and finished the contest with three hits (one a double) and two RBIs. Meanwhile, righty Willy Amador, who has struggled much of the season, was outstanding out of the bullpen. What I saw today at Reckling Park what we expected from the Owls coming into the season. What a bizarre year in West University.
---
National Takeaways
— Mississippi State is quickly becoming one of best stories in college baseball this season. What a job Andy Cannizaro and his staff continue to do, as the Bulldogs clinched a road series win over South Carolina with a 5-4 victory, scoring three runs in the ninth inning to get the job done. Cody Brown and Hunter Vansau each had two hits for the Bulldogs, while the big key was the bullpen with Jacob Barton throwing 2.1 shutout innings and Trey Jolly tossing a scoreless frame. As for the Gamecocks, who dropped to 7-7 in the league, righty Wil Crowe struck out four, walking three and allowing five runs on seven hits in eight innings. MSU is up to 15 in the RPI, and yes, is getting into position to host a regional.
— Oregon State showed some serious grit this weekend against a high-quality Washington club. The Huskies snapped OSU's 23-game winning streak in the series opener, but Pat Casey's Beavers won the second game and won an absolute nail-biting series finale, 3-0. The Beavers and Huskies were scoreless entering the seventh before Nick Madrigal walked with the bases loaded and Steven Kwan hit a two-RBI single to give the Beavs a 3-0 lead. That was all they needed with the way they're pitching. Beavers righthander Jake Thompson struck out eight, walked three and allowed six hits in 7.2 shutout innings, while youngster Jake Mulholland tossed 1.1 shutout innings to end the game. While UW lost the game and series, starting pitcher Joe DeMers put together a strong outing. In the end, the Beavs showed why they're the nation's elite team.
— Arizona and Oregon split the first two games of their series down in Tucson, but sheesh, how about the Wildcats in the series finale? Jay Johnson's club went bonkers at the plate in the finale with an 18-4 victory to win the important series. UO's Isaiah Carranza allowed seven runs on nine hits in just 1.2 innings, while Arizona got a huge performance from Alfonso Rivas, who went 5-for-5 with a double, four runs scored and two RBIs. Freshman Nick Quintana hit a homer and knocked in three runs, while Cesar Salazar and Mitchell Morimoto had three hits and J.J. Matijevic had four hits and two RBIs. Arizona outhit Oregon 23-10 in the game.
— TCU looked like a team about to lose a tough road series to West Virginia before the offense awoke and scored six runs the final two frames to beat the Mountaineers 8-6 and even the series. TCU veteran catcher Evan Skoug stepped up in the win, smacking a pair of homers and finishing with two RBIs, while Nolan Brown and Connor Wanhanen each had two hits and two RBIs. On the flip side, WVU wasted a very solid start from righthander Michael Grove, who struck out nine, walked three and allowed three runs (two earned) on six hits in seven innings, while TCU starter Nick Lodolo allowed three runs in just an inning of work.
— Clemson had a very interesting game against Florida State in Tallahassee. The Tigers got off to a roaring start with 10 runs their first three at bats and led 10-1 going to the bottom of the fourth inning. However, Mike Martin's Seminoles staged a huge rally with three runs in the fourth, two in the fifth, one in the sixth and three in the seventh to tie the game at 10-10. Clemson, though, took back the lead in the top of the ninth when Seth Beer hit a two-run blooper with two outs and bases loaded to make it 12-10. That's where the score stayed. Beer finished the night with three hits and four RBIs and hit his 10th homer, while Reed Rohlman also had a productive three-hit day and Logan Davidson and Chris Williams each knocked in a pair of runs. FSU is now 21-15 and 7-9 in the league. Could FSU and Miami both miss the NCAA postseason? Unreal scenario at play here.
— North Carolina continues to look like a national title type of team, cruising past rival NC State 7-1 on Saturday to clinch a series victory. UNC starting pitcher Luca Dalatri struck out five, walked two and allowed just a run on five hits in six innings, while three-hole hitter Ashton McGee hit a pair of doubles and Brandon Riley had two hits, one a triple. North Carolina still doesn't have a blemish on its weekend schedule outside of that non-conference series against Long Beach State earlier this spring.
— Texas A&M was very much left for dead in the SEC race after getting swept by Kentucky at home and losing the first two games at Vanderbilt, getting pummeled in the series clincher. However, the Aggies have put all the pieces together since that point, winning series over LSU and Auburn, while hitting the road this past weekend and sweeping Alabama with a 3-2 win, thanks to a three-run homer from George Janca in the seventh inning. Sophomore righty Stephen Kolek put together his second-straight strong outing, striking out seven, not walking anyone and allowing a run on eight hits in 5.2 innings. A&M has won eight of its last 10 SEC games and has Tennessee at home next weekend.
— LSU had some cause for concern after dropping back-to-back series to Florida and Texas A&M. However, it showed some serious grit last weekend with a road series win over Arkansas and impressed this weekend in a series win over Ole Miss, taking the series finale 3-2 on Saturday. Once again, LSU freshman righthander Eric Walker put together a solid start, striking out five, not walking anyone and allowing two runs on six hits in 6.2 innings. Meanwhile, Greg Deichmann hit his 12th homer and Josh Smith had two hits. LSU is now squarely back into the hosting mix with an RPI in the top 20.
— Florida might not be known for its offensive prowess so far this season, but perhaps the Vandy series will change some minds. The Gators erupted for 20 runs on 20 hits in a series-clinching 20-8 victory over Vanderbilt. UF shortstop Dalton Guthrie had a huge day at the plate with a pair of homers, while Nelson Maldonado hit a three-run homer and JJ Schwarz hit a homer and finished the contest with four RBIs. Deacon Liput, Christian Hicks and Mark Kolozsvary also had big nights at the plate with three hits each. It was a statement weekend for the Gators, while Vanderbilt honored Donnie Everett by retiring his number during a somber dedication ceremony.
— Cal State Fullerton picked up a non-conference series win over USC with a 2-1 victory on Saturday. CSF lefty John Gavin put together a strong start, striking out three, walking just one and allowing a run on six hits in seven innings, while Sahid Valenzuela, Hunter Cullen, Zach Weller and Hank LoForte each had two hits to lead the offensive charge.
---
In Case You Missed It …
Worth another look, Billy Cooke's clutch diving catch from last nights @CoastalBaseball game. Video Courtesy of @JagNationTV pic.twitter.com/IakLXO7xhL

— ChantSportsNetwork (@CoastalCSN) April 15, 2017
We're going to have to say this should be an #SCTop10 catch by Elliott Cary in the third.

We're live at https://t.co/5X8kaBEw40 #GoBeavs pic.twitter.com/DXKEOaAWib

— Oregon State Baseball (@BeaverBaseball) April 15, 2017
---
David Hamilton plays defense. #SCtop10 ? pic.twitter.com/0EPpI6gXIR

— Texas Baseball (@TexasBaseball) April 16, 2017
---
We love and miss you Donny! #VandyBoys #DE41 pic.twitter.com/BALBInKzmL

— Vanderbilt Baseball (@VandyBoys) April 15, 2017
---
WALK OFF WEB GEM!!

Cole Freeman gets up for an #SCTop10 last out for LSU!

(via @LSUbaseball)pic.twitter.com/r13DIHQ5Xf

— NCAA Baseball (@NCAACWS) April 15, 2017
Join the Discussion