D1 Digest: Saturday, April 22
Roundup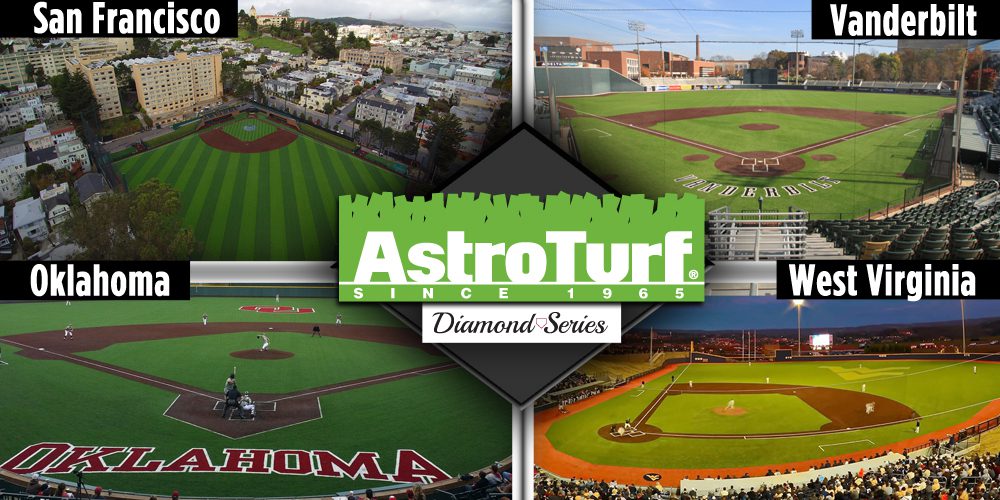 ---
Saturday's Coverage
• Aaron Fitt on Wake Forest's Gavin Sheets
• Eric Sorenson on UCLA's win over Oregon State
• Latest RPI Nitty Gritty
• Subscribe Now
---
Team of the day: Utah
Remember those Utes, who won the Pac 12 regular season crown and found their way to the NCAA postseason last year? Well, they're back. Utah hit the road this weekend and did a clean sweep of No. 7 Arizona with a 4-2 victory on Sunday. Utah lefthander Josh Lapiana put together a stellar performance, striking out six, walking two and allowing two runs on six hits in a complete game. Furthermore, the top four hitters in Utah's lineup accounted for eight of the team's nine hits. With the sweep, the Utes are .500 overall and are up 21 spots in the RPI at 36 just behind Texas and Texas A&M. What a turnaround over the past week for Bill Kinneberg's club.
Ellis Kelly is ridiculous at shortstop. That is all. #goutes https://t.co/yEkYHIXSfO pic.twitter.com/rQocYVN8wl

— Utah Baseball (@utahbaseball) April 23, 2017
Upset of the day: UCLA over No. 1 Oregon State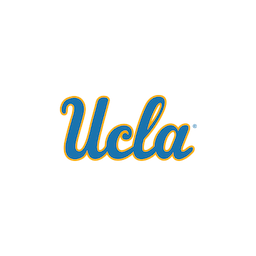 The Bruins have been playing much better as of late and had some chances in the series opener against the Beavers. However, they were unable to get the job done. That wasn't the issue in game two, as John Savage's club picked up a huge and dominant 7-1 victory. The Bruins touched up OSU starting pitcher Bryce Fehmel for six runs on seven hits in 1.1 innings. Ryan Kreidler hit a home run in the contest, while Sean Bouchard had a double and three RBIs and leadoff hitter Brett Stephens had three hits to help set the table. On the mound, Moises Ceja struck out six, walked one and allowed four hits in six shutout innings. UCLA is up to 59 in the latest RPI and has a chance to improve that number with a series win over the Beavs.
More upsets
— Cal State Fullerton dropped a 13-6 decision to Cal Poly on Saturday. Cal Poly's Alex McKenna and Bradlee Beesley combined for six hits and five RBIs, while for the Titans, John Gavin allowed seven runs on eight hits in three innings.
— West Virginia got knocked off on the road by a gritty Kansas State club. K-State's Will Brennan and Quintin Crandall combined for four hits and four RBIs, while Jake Scudder knocked in three runs. In other news, WVU got some bad news when stud sophomore righthander Michael Grove left the game in the first inning with an injury.
Player of the day: Evan Kruczynski, lhp, East Carolina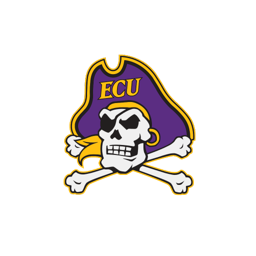 This season has been like the little house of horrors for Cliff Godwin and the Pirates. They entered the spring as a team expected to get to the College World Series. Instead, they've dealt with some significant injuries, kicked off a key reliever and entered Saturday without a win in American play. Well, that hiatus ended with the return of Kruczynski from injury. The talented lefty struck out six, didn't walk anyone and allowed just one hit in eight shutout innings. He threw 92 pitches with 62 of them for strikes.
National Takeaways
— Indiana makes bold statement in Michigan: The Hoosiers went through a tough stretch not long ago where they dropped back-to-back series to Nebraska and Purdue. However, they've turned the corner in a big way the last two weeks from a results and RPI standpoint, taking a series from Minnesota at home, and this weekend, taking a road series from red-hot Michigan with a 12-9 win on Saturday. Luke Miller and Matt Lloyd each hit homers in the win, while also combining for five hits. Meanwhile, Craig Dedelow and Logan Sowers each knocked in a pair of runs. With the win, IU is up to 30 in the RPI and took a massive step forward from a postseason standpoint.
Tattooed. pic.twitter.com/wtWIADtQEX

— Indiana Baseball ⚾️ (@IndianaBase) April 22, 2017
— South Carolina is in some trouble: Yes, the Gamecocks could've easily taken the road series from Florida this weekend, losing the series finale 7-5 thanks to an eighth inning grand slam from UF's JJ Schwarz. However, a loss is a loss and the Gamecocks are now 9-9 in the SEC with an RPI sitting at 22. South Carolina wouldn't host if the season ended today and are sitting in eighth place in the SEC, tied with perennial power Vanderbilt. In the finale, Adam Hill allowed two runs in 3.1 innings, while they were unable to grab a win despite touching up UF righty Jackson Kowar for five runs on 11 hits in 6.1 innings. It's put up or shut up time for the Gamecocks down the stretch with series remaining against Kentucky, LSU, Missouri and Georgia.
— BYU making WCC race mighty interesting: You want an interesting league right now? How about the West Coast Conference? LMU and Gonzaga have won four and five games-straight, respectively, and are sitting at 81 and 66 in the RPI. St. Mary's has an RPI of 75 and BYU and San Diego have RPIs of 54 and 47. The Cougars and Toreros met this weekend, with the Cougars taking the series with a 12-8 victory in the finale. The top four hitters in BYU's lineup finished the contest with 12 hits, with Keaton Kringlen leading the way with four hits and three RBIs. As it stands, LMU leads the league while San Diego, Gonzaga and BYU are within a game of taking over the top spot. Chalk this one up as a fun regular season race to watch the next few weeks.
— Arkansas responds against Auburn: You know, it's never easy losing 15-2 to anyone, but the Razorbacks got a little taste of that in the series opener against the Tigers. On Saturday, though, the Hogs responded in impressive fashion with a 7-3 victory, and that was with starting pitcher Trevor Stephan getting lifted after allowing three runs on five hits in just 1.1 innings. Cannon Chadwick and Jake Reindl combined for 7.1 shutout innings out of the pen, while Jared Gates hit a home run and Luke Bonfield had a pair of hits.
— Stanford gets a big road series win: The Cardinals has dropped out of the rankings the past couple of weeks and were coming off a tough series loss to UCLA at home. However, they've bounced back this weekend with a road series win over Oregon with an 8-5 win Saturday afternoon. Nico Hoerner led the way with a home run, double, four hits and an RBI, while Andrew Summerville gave Mark Marquess' club a gutsy start, striking out five, walking one and allowing three runs on nine hits in 6.2 innings. Oh yeah, Stanford's RPI is up to 21 after the two wins at UO … Speaking of craziness, how about the rivalry series between Washington and Washington State? The Cougars picked up a surprising series win over the Huskies with a 6-3 victory Saturday afternoon. Lefthander Cody Anderson allowed a run on six hits in 5.2 innings, while Danny Sinatro knocked in four of Wazzu's six runs.
— Florida Atlantic's resume takes a big hit: Earlier this week, we had the Owls in our postseason projections with the feeling that A) their RPI was trending in the right direction in aggressive fashion and B) they had a favorable remaining schedule. Well, the Owls have taken a step back this weekend with a road series loss to UTSA, losing their fourth-straight contest with a 6-0 setback. UTSA's Nolan Trabanino allowed just four hits in the complete game performance, while FAU's Jake Miednik allowed six runs on eight hits in 4.1 innings. FAU's RPI is down to 87. In other words, adios in the latest projections.
— Uh, Oklahoma? The Sooners were a regional host in our midseason postseason projections. Now, OU is down to 38 in the RPI after losing its seventh-straight contest in a 5-2 loss to Kansas. While Kyle Tyler started off the game in impressive fashion, he allowed four runs to start the sixth inning and was lifted from the game. Meanwhile, OU was unable to do much against Kansas righty Jackson Goddard, who struck out seven, walked two and allowed two runs on six hits in seven innings. While the Sooners are in deep trouble with a 5-6 league record and a declining resume, how about Kansas? The Jayhawks are up to 65 in the RPI, which is a 22 point increase over the last week.
— Clemson gets another marquee series win: Sure, Monte Lee and his staff were a little disappointed with a tough series loss at Florida State last weekend. However, they bounced back in impressive fashion this weekend with a series loss over sizzling Wake Forest. While the Tigers dropped the series finale 8-3, they clinched the series earlier in the day with an 11-0 domination. Clemson's Alex Eubanks struck out 12, didn't walk anyone and allowed just seven hits in a complete game performance, while Chase Pinder had a home run and two RBIs, while Reed Rohlman had three hits and two RBIs.
Lots of offensive highlights of #Clemson's 11-0 win over No. 17 Wake Forest in Game 1 on Saturday —>https://t.co/K37MFqPAIa

— Clemson Baseball (@ClemsonBaseball) April 22, 2017
— Baylor blitzes TCU in Fort Worth: The Bears shook off some spider webs last weekend with a home series win over Texas, and that might have been the jolt they needed down the stretch. BU rebounded from a tough series-opening loss to rival TCU with a dominant 16-5 triumph over the Horned Frogs in game two. BU scored a run in every inning leading up to the eighth and outhit the Frogs 19-6. BU designated hitter Matt Menard had a pair of doubles, five hits and four RBIs, while Davis Wendzel had a monster day with a pair of homers and four RBIs. A win in the series finale would give Baylor some serious breathing room heading into the final few weeks.
— Miami evens series with Florida State: To say Saturday's contest against FSU was important for Jim Morris' club might be an understatement. The Hurricanes can ill afford to drop the series against the Seminoles and used a walk-off error to win 5-4 in 10 innings. Miami's Michael Burns had a big night at the plate with a grand slam and as the guy who hit the rocket to FSU shortstop Taylor Walls on the final play of the game. With the win, UM is still sitting at 78 in the RPI. In other news, it still has a ton of work to do moving forward.
Wide Right, Part IV pic.twitter.com/jEwTK1NWJP

— Canes Baseball (@CanesBaseball) April 23, 2017
Join the Discussion