D1 Digest: Saturday, April 29
Roundup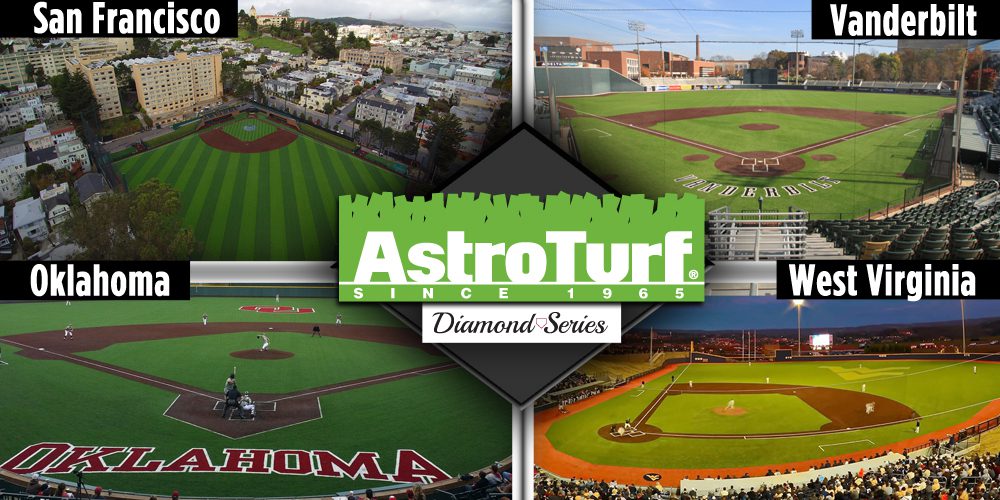 Aaron Fitt's Five
1. Tar Heels storm back to stun Clemson
No. 4 North Carolina clinched a huge showdown series against No. 3 Clemson with a stirring late-innings comeback to win 5-4 on Saturday. Alex Eubanks held UNC to just one run through seven innings, and Clemson carried a 4-1 lead into the eighth. But the Tar Heels chased Eubanks in a four-run eighth inning that included five hits and a go-ahead sacrifice fly by Zack Gahagan (who went 2-for-3 to help lead UNC's balanced 10-hit attack). Josh Hiatt then worked a 1-2-3 ninth for his 13th save of the year, a day after pitching two scoreless innings in Friday's win.
UNC continues to show that it has the balance, depth and toughness to make a real run at the national championship. The Tar Heels have lost just one series all year (against Long Beach State in Week Three), but this weekend was their biggest test yet, and they passed it in compelling fashion. They'll go for the sweep on Sunday, but their No. 3 starter spot has been their Achilles' heel all year, so it will be interesting to see if they can piece together the pitching to hold the potent Clemson offense at bay.
2. Trojans topple Beavers
Top-ranked Oregon State suffered just its fourth loss of the season — and its first at home — on Saturday against Southern California, which came from behind with a run in the eighth to tie the game, then scored twice in the 10th to win 7-5. Cris Perez delivered a two-run single against lights-out OSU reliever Jake Mulholland to provide the winning margin. Perez went 2-for-3 while Brandon Perez added three hits and three runs to lead the USC offense. The Trojans had lost five straight, but now they've got a chance to earn a shocking road series win against the No. 1 team in the country on Sunday.
3. Murdock deals again for Cavaliers
Noah Murdock arrived at Virginia as a high-upside projection guy with a bright future, but that future has arrived earlier than anticipated. When the Cavs needed a lift in their rotation after scuffling on the mound in the first three weeks of ACC play, they inserted the 6-foot-8 Murdock into the weekend starting mix, and he has been money ever since. He held Louisville to two earned runs over six strong innings in his debut. He gave up one run in three innings against Pitt the next week. And he hasn't given up a run since.
Murdock threw six innings of two-hit, shutout ball on Saturday to lead Virginia to an 8-0 win at Florida State, leveling the big series. Alec Bettinger followed with three hitless innings to close out the two-hit shutout. Murdock has not allowed a run in 19.1 innings over the last three weeks, but it's one thing to shut down Notre Dame and Virginia Tech. It's quite another to silence the Seminoles at Dick Howser Stadium. Murdock isn't racking up big strikeout numbers and doesn't have overpowering stuff yet, but he has excellent downward plane and is allowing his athletic defense to do work behind him. He's been a revelation for the Cavaliers.
4. Gamecocks bounce back
My Twitter timeline has been overrun with exasperated South Carolina fans for weeks now, and their frustration reached fever pitch after Friday's embarrassing 19-1 loss to Kentucky. But if you thought the Gamecocks were going to roll over after that indignity and forfeit the series, think again. South Carolina responded with a dominating 5-1 win Saturday behind Adam Hill (5 IP, 1 H, 1 ER, 3 BB, 5 K), Josh Reagan (2.1 IP, 1 H, 0 R) and Tyler Johnson (1.2 IP, 0 H, 0 R). Carlos Cortes went 2-for-4 with three RBIs, and his two-run homer in the third put the Gamecocks in control for good, as the South Carolina pitchers held UK's dangerous offense to just two hits.
Maybe Friday's loss was rock bottom for the Gamecocks, who had lost their previous four series and then lost ace Clarke Schmidt to a torn UCL earlier this week. This team has endured one gut-wrenching defeat after another, but they showed character by bouncing back with a convincing win Saturday. Sunday's rubber game might be the biggest game of South Carolina's season. But for all their struggles, the Gamecocks are still No. 26 in the RPI and a solid 10-10 in the SEC. This season is far from lost.
5. Stanford sweeps away Arizona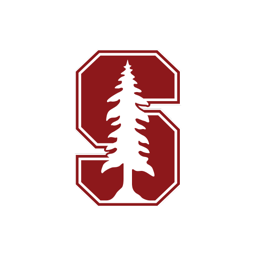 The balance of power in the Pac-12 has officially shifted. Two weeks ago, Arizona was a top-three RPI team on track to earn a national seed, while Stanford was scuffling along at 5-7 in the conference. But the Cardinal has now swept back-to-back huge series, and the Wildcats have been swept in two straight series. After sweeping a road series at Oregon last weekend, the Cardinal held Arizona's explosive offense to just six runs in three games this weekend, completing the sweep with a 3-1 win Saturday behind lefty Chris Castellanos (8 IP, 3 H, 0 R, 2 BB, 12 K), the wily soft-tosser who is now 7-1 on the season. Nico Hoerner had three hits and two runs, while Daniel Bakst went 2-for-3 with two RBIs to lead the Stanford offense.
Suddenly, the Cardinal finds itself in second place in the Pac at 11-7, while Arizona is tied for sixth at 9-12 after getting swept at home by Utah and on the road at Stanford. The Wildcats must get right next weekend at home in a big series against Washington. The Cardinal, meanwhile, has surged right into regional hosting position, with an RPI of No. 12 and an 8-6 record against the top 50.
Shotgun Spratling was at Sunken Diamond and will have more on the Cardinal on Sunday.
Kendall Rogers' Five
1. Upset of the day: Seton Hall takes down No. 18 St. John's
The Johnnies have been treading water from an RPI standpoint the past few weeks, and that situation took another hit Saturday afternoon with a 7-0 home loss to Seton Hall. SHU starting pitcher Cullen Dana put together a strong performance, striking out eight, walking two and allowing four hits in seven shutout innings.
So, where do the Johnnies sit after today? Ed Blankmeyer's club is 1-0 vs. RPI Top 50 and 6-3 vs. RPI Top 100, while they're 30-7 overall with an RPI dipping down to 40. It wasn't that long ago the Johnnies were in the Top 25 of the RPI. But as expected, that number has declined with any sign of error. Furthermore, the Johnnies are two full games behind Creighton in the Big East standings.
2. Auburn makes big statement against Mississippi State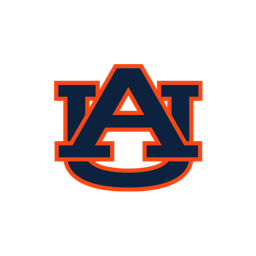 After dropping the series opener to the Bulldogs on Friday, the Tigers bounced back in a big way on Saturday with a pair of wins, scoring 22 runs in two games in a doubleheader sweep. Auburn beat MSU 17-8 in the first game of the day, while taking the nightcap 5-3. With the wins, AU moves into a tie for first place with the Bulldogs, while Kentucky can make it a three-way tie with a win over South Carolina in that series finale on Sunday.
In the 17-8 win, the Tigers got a strong performance from Dylan Ingram, who smacked a grand slam to headline a seven-run fourth inning, while leadoff hitter Jonah Todd created some sparks by going 3-for-4 with a pair of walks and four RBIs. While the offense did most of the damage, also give credit to AU reliever Cole Lipscomb, who kept the Bulldogs at bay by allowing just a run on four hits in 4.2 innings to close out the contest.
In the 5-3 victory to clinch the series, Jeremy Johnson went 3-for-3 with a double, while Ingram hit a home run and knocked in two runs and designated hitter Conor Davis went 2-for-5 with a pair of RBIs. Auburn lefthander Andrew Mitchell allowed just a run on seven hits in 4.1 innings, while Elliott Anderson and Calvin Coker closed out the game on the mound. Though it was in a losing cause, State's Brent Rooker hit his 19th homer of the season.
With the series win, the Tigers are up to 19 in the RPI with a 12-7 mark vs. RPI Top 50 and 15-10 record vs. RPI Top 100. AU is in great shape for a regional host.
3. South Florida gets even with Houston
Should the Bulls want to stay in the mix to potentially host a regional in a few weeks, winning the Houston series at home is an absolute must. Well, after losing the series opener to the Cougars on Friday, the Bulls bounced back on Saturday with a 7-4 victory — outhitting the Cougars 14-4 in the victory. USF starting pitcher Peter Strzelecki was lifted after allowing four runs in just 1.2 innings, while the bullpen stepped up in impressive fashion with Ryan Valdes tossing 4.1 shutout frames and Joe Cavallaro tossing three shutout innings to finish off. The top four hitters in USF's lineup finished the day with 10 hits, with first baseman Joe Genord going 3-for-3 with a home run and two RBIs. As for the Cougars, lefthander Trey Cumbie had a rough start, allowing five runs on nine hits in six innings.
4. Wacky Pac-12: Washington State cools off Utah
Remember last week when the Utes were the talk of college baseball after hitting the road and sweeping Arizona? Well, that didn't last long as the Utes, at home, mind you, dropped two of three to scuffling Washington State with a 5-4 setback in the series finale. WSU's Cody Anderson allowed three runs on six hits in four innings, but reliever Ryan Walker was impressive with just a run and four hits allowed in 4.1 innings. Andres Alvarez and Danny Sinatro led the Cougars with two hits each, while Cal Waterman had a double and two RBIs.
So, what does this mean for Utah's postseason chances? The Utes are down to 52 in the RPI (17 spot drop) with a 9-12 Pac 12 record. The Utes also are 5-6 vs. RPI Top 50 and 9-12 vs. RPI Top 100. In other words, they're in trouble again.
5. Minnesota continues to fall out of favor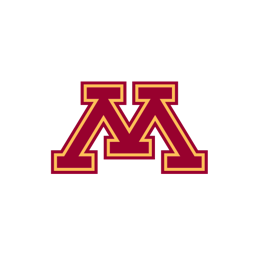 It wasn't that long ago the Golden Gophers were red-hot and looked like a team ready to potentially win a Big Ten regular season title. However, things have changed over the past few weeks, with the Gophers now losing three-straight series after getting swept in a doubleheader by Illinois – 9-5 and 14-1.
With the series loss to the Fighting Illini, the Gophers are now 25-14 overall with a 9-6 league record. They're still in the mix for the conference crown, sitting in a four-way tie for second with Iowa, Purdue and Nebraska. However, they are three games back of Big Ten-leading Maryland.
More importantly, the Gophers have some serious issues from an RPI perspective, sitting at 76 tonight (which is an 11-spot drop from last week). The Gophers are just 3-6 vs. RPI Top 50 and desperately need to win that home series against Long Beach State (23) in a couple of weekends.
Join the Discussion