D1 Digest: Saturday, April 7
Roundup

Want to get in-depth coverage? Subscribe to D1Baseball
---
Saturday's Coverage
• Kendall Rogers on A&M's Mitchell Kilkenny, LSU's Hilliard
• Aaron Fitt on Coastal Carolina's Big Upside
Aaron Fitt's Five
1. Arkansas bludgeons Auburn
After dropping back-to-back tight series on the road to top-five opponents Florida and Ole Miss, Arkansas returned home this weekend and welcomed another ranked foe to Fayetteville: No. 19 Auburn. Blaine Knight out-dueled Casey Mize on Friday night, and then the Razorbacks clinched the series with a 13-2 blowout victory on Saturday. Eric Cole and Dominic Fletcher had three hits apiece to spearhead Arkansas' 17-hit onslaught in support of Kacey Murphy (7 IP, 5 H, 2 ER, 0 BB, 7 K), as the Hogs jumped out to an 8-0 lead through three innings and never looked back.
Arkansas has now opened conference play with a murderer's row of opponents — Kentucky, at Florida, at Ole Miss, vs. Auburn — and it finds itself sitting pretty at 7-4, with a chance for a sweep of the Tigers on Sunday. The second half of Arkansas' conference schedule is much more favorable on paper, and it's now easy to envision the Hogs making a real run at the SEC West title.
2. Pirates keep sailing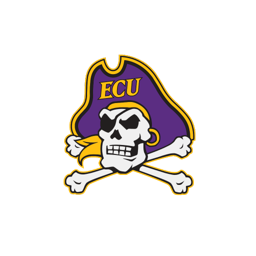 No. 12 East Carolina added to its impressive resume Saturday by winning a cross-country road series at Washington with a 7-2 victory in the series rubber game. It was the first time in program history East Carolina won a series on the West Coast. ECU now owns quality series wins vs. UNC, vs. Maryland, at UCF, vs. Wichita State and at Washington; the Pirates are 24-7 overall and ranked inside the top 10 of the RPI.
East Carolina righty Tyler Smith (Aaron Fitt)
A day after Chris Holba improved to 7-0 on the season with 7.1 strong innings in the opener of Friday's doublehader split, ECU got another strong start Saturday from Tyler Smith (7 IP, 3 H, 1 ER), who improved to 5-0. Bryant Packard led the ECU offense, going 4-for-5 with a pair of home runs and four RBIs. His three-run shot in the fifth put East Carolina ahead for good. A big part of East Carolina's success has been its prowess in series finales; the Pirates are now 8-0 with four shutouts on Sundays, and have outscored their opponents 69-13. Smith's emergence as a rock-solid No. 3 starter has played a big part in that success.
3. Wolfpack storms back
No. 8 NC State looked to be on the verge of dropping its first series of the year, trailing 6-3 after six innings Saturday at Louisville. But NC State scored a pair of unearned runs in the seventh to draw within one, then stormed ahead with four runs in the ninth to win 9-6 and even the series. Brett Kinneman's go-ahead three-run double off preseason All-America closer Sam Bordner was the big blow in the ninth. Kent Klyman (3.2 IP, 2 H, 1 ER) earned the win with strong relief work.
The Wolfpack has lost its last three series openers, but it has bounced back strong after each of those losses, winning the next two games of its series against Georgia Tech and Virginia Tech, then showing abundant resilience once again in Saturday's comeback victory at Louisville. The Cardinals are in dire need of a win in Sunday's rubber game to avoid their fourth straight series loss — which would be as many series as they lost in their first 31 weekends as a member of the ACC.
4. Stanford holds off UCLA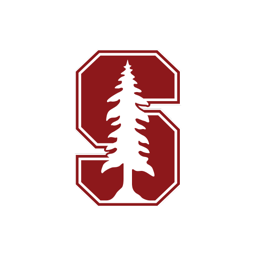 Like NC State, No. 2 Stanford has dropped series openers in each of the last two weeks, but the Cardinal responded with a pair of wins last weekend against Oregon, and it responded again this week with a 13-11 slugfest victory at UCLA to even up the series. Andrew Daschbach homered twice and drove in five, while Kyle Stowers hit a three-run shot and Tim Tawa added a solo shot early in the game to help the Cardinal build a healthy lead. Stanford led 8-1 after three innings, which seemed like an insurmountable cushion with star lefty Kris Bubic on the mound, but the Bruins chased Bubic (4 IP, 7 H, 5 ER) in the fifth.
Stanford padded its lead with four more runs in the fifth, but UCLA made things interesting again with five runs in the ninth, as Chase Strumpf hit a three-run homer and Michael Toglia added a two-run shot. Ultimately, Jack Little came in and recorded the final two outs to secure the victory and earn his 10th save. Sunday's rubber game in Westwood figures to be very interesting, given the way these two clubs have swung the bats over the last two days.
5. North Carolina exorcises its Miami demon
In recent years, Miami has been North Carolina's nemesis. Last year, UNC won a home series against Miami for the first time since 2013. And Saturday, the Tar Heels clinched a road series win at Miami for the first time since 2008. Cooper Criswell was sensational out of the North Carolina bullpen, striking out 13 of the 20 batters he faced over 5.2 innings of one-run relief, leading the Tar Heels to a 9-6 victory. Criswell, a junior-college transfer, doesn't overpower hitters with his 87-90 fastball, but he owns a putaway curveball at 76-78 mph with 11-to-5 break, and when it's working he's extremely tough. He came up big after Austin Bergner (3 IP, 7 H, 5 R, 4 ER) turned in a rough start. Michael Busch led the UNC offense with three hits and three RBIs, pacing a balanced 11-hit attack.
Since starting the season 7-7, North Carolina has won 14 of its last 17 games, and it is currently riding a seven-game winning streak. The Tar Heels are 21-10 overall, 10-4 in the ACC and No. 7 in the RPI, thanks in large part to the No. 1 strength of schedule. It's safe to say they will storm back into the D1Baseball Top 25 rankings this week, regardless of what happens in Sunday's series finale. They are on a clear path to hosting a regional, and suddenly they look like a real contender to make a run at a national seed.
Kendall Rogers' Five
1. Alabama takes series from another ranked team
Given just how bad the Crimson Tide was last season, it might be time to nominate first-year head coach Brad Bohannon for National Coach of the Year. Okay, that's probably a little premature, but man, what a season so far for Coach Bo's club. Alabama made a big statement last weekend by taking two of three from hard-hitting Kentucky at home. Well, it now has back-to-back series wins over ranked teams, losing to Missouri in the first game of a doubleheader today, 1-0, before winning the series finale 5-1 to take the series.
In the finale, Garrett Rukes allowed two hits in just 2.1 innings, while Kyle Cameron was outstanding out of the bullpen with three strikeouts and just a run allowed in five innings. Kyle Kaufman led the Tide offense with a pair of hits (one of them a double), while leadoff hitter Cobie Vance went 4-for-5 with an RBI.
With the series win, the Tide is now 20-13 overall, 5-7 in the SEC and their RPI is up to 43 with a series at Texas A&M coming up next weekend.
By the way, be sure to check out our Mark Etheridge's piece on Brad Bohannon and his program-building process, here.
2. Texas Tech flexes its muscles against Kansas
The Red Raiders might've gone through the motions in back-to-back series losses to Kentucky and Baylor, but they've since gotten back on track with a series sweep over surprising Northeastern, a home series win over West Virginia and now, a road series win over Kansas in dominant fashion.
Tech won the series opener on Friday, 15-6, and clinched the series win on Saturday with another dominant performance, this time a 10-0 triumph.
Caleb Killian struck out eight, walked one and allowed just two hits in five innings to start for the Red Raiders, while reliever Ryan Shetter struck out five in three shutout frames. Offensively, Cameron Warren went 2-for-4 with a home run and three RBIs, while Cody Masters had four hits, one a double, and three RBIs, and Grant Little tallied a three-hit performance. Josh Jung also had a nice afternoon with a pair of RBIs.
It appears the Red Raiders might be back on track for good.
3. Northeastern continues to win
Mike Glavine's Huskies have been one of the more interesting teams to follow so far this season. After all, thanks to some outstanding scheduling and a lot of road games, the Huskies entered the Elon series with an RPI in the Top 20. Well, the Huskies are up to 10 in the latest RPI after sweeping a pair of games from red-hot Elon on Saturday.
The Huskies took the series opener, 7-1. Tyler Brown had a strong start for NU, striking out five and allowing just a run and a hit in six innings, while the offense touched up Elon's Kyle Brnovich for seven runs (just one earned) in 6.2 innings. Max Burt led the Huskies offense with a pair of hits and two RBIs. Meanwhile, the Huskies won the second game, 6-5, with a pair of late runs. Leadoff hitter Charlie McConnell led the charge with a double, home run and two RBIs. Who knows if Northeastern will be able to keep up its winning ways, but the positive RPI trend will likely continue for the time being. Pretty impressive.
4. Vanderbilt gets back on track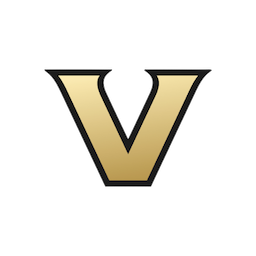 The Commodores received a rude awakening last weekend at Florida, but those Gators aren't bad. After all, Florida beat Vandy's rival, Tennessee, 22-6, on the road Saturday afternoon. They're playing a ridiculous brand of baseball. As for the 'Dores, they dropped the series opener to Georgia, won game two on Friday, and finished off the series in impressive fashion with a 8-3 triumph in the series finale to improve to 7-5 in the SEC.
Vandy starting pitcher Mason Hickman put together a strong performance, striking out six, walking two and allowing three runs on seven hits in 6.2 innings, while Tyler Brown was outstanding out of the pen, striking out four and not walking anyone in 2.1 innings. Meanwhile, the 'Dores touched up Georgia freshman Emerson Hancock for five runs on eight hits in 4.1 innings.
Vandy's Stephen Scott had quite a day at the plate, going 2-for-5 with a double, home run and four RBIs, while Ethan Paul, Connor Kaiser and Philip Clarke each had two hits. While Vandy is back on track, we'll see how Georgia handles adversity against Kentucky next weekend.
5. South Carolina/Kentucky series is bonkers
Here's the blast from @LtTolbert1!! #Gamecocks pic.twitter.com/in7DemsQov

— Gamecock Baseball (@GamecockBasebll) April 7, 2018
What in the world is going on in Blue Grass country? Kentucky roughed up Adam Hill and the Gamecocks, 14-1 in the series opener on Friday. Well, Mark Kingston's Gamecocks returned the favor against Zach Haake and UK in a 15-1 statement win over the Wildcats.
The Haake starting experiment failed yet again, as the hard-throwing righty allowed 10 runs on nine hits in just 4.2 innings. Meanwhile, Gamecocks starter Cody Morris put together a strong performance, striking out 10, walking two and allowing a run on three hits in six innings.
Offensively for the Gamecocks, Hunter Taylor had a huge afternoon at the plate, smacking a double, home run, tallying three total hits and knocking in five runs. Justin Row had four hits and Matt Williams and Jacob Olson each had two hits and two RBIs. Meanwhile, Jonah Bride hit a home run in the victory.
The Gamecocks now hope to seal the deal and get a marquee series win on Sunday.
It's a big day for both squads, especially Kingston's crew.
Join the Discussion