D1 Digest: Saturday, March 18
Roundup

Want to get in-depth coverage? Subscribe to D1Baseball
---
Saturday Coverage
• Shotgun Spratling on South Carolina's improved offense and its blowout win over Florida
• Aaron Fitt on key seniors finding their strides and leading Duke past Miami again
• Eric Sorenson on Troy honoring Bobby Spitulski
Team of the day: NC State
The Wolfpack was a consistent team for the most part the first four weeks of the season, but were still looking for a statement series win entering this weekend's road series against Clemson. The question about NC State are no more after lefthander Brian Brown twirled a gem in a 6-1, series-clinching win over the Tigers.
Brown was terrific against the hard-hitting Tigers, striking out eight, walking four and allowing just a run on four hits in six innings. The Pack also got a strong relief performance from Reid Johnston, who tossed three shutout frames to close out the contest.
Hot-hitting Evan Edwards hit a home run and Josh McLain had two hits and knocked in two runs. But the story of this series thus far has been Scott Foxhall's pitching staff. After allowing no runs on Friday, the Pack allowed just one run on Saturday. This was accomplished against a lineup that has a penchant for putting up runs.
What a weekend for the Wolfpack.
LIGHT IT RED.@NCStateBaseball comes away with the series win at Clemson and will look to complete the sweep tomorrow afternoon. #GoPack pic.twitter.com/XQgfwnazTg

— NC State Athletics (@PackAthletics) March 17, 2018
Upset of the day: Baylor over No. 6 Texas Tech
Playing on the road in conference is never easy and Texas Tech is figuring that out the hard way this weekend in Waco. Baylor head coach Steve Rodriguez told me earlier this week that he thought he'd find out a lot about his team against the Red Raiders this weekend. Well, he got a good response as the Bears pummeled Tech 12-2 to clinch a huge series win and to improve to 10-6 overall.
Baylor righthander Hayden Kettler put together a solid start despite having some command issues at times. He allowed just a run on three hits in 5.2 innings, while the bullpen did its job with Kyle Hill punching out two Tech hitters in 1.1 innings. But this game was won at the plate, where BU's Davis Wendzel had a double and two RBIs and Andy Thomas collected three hits and knocked in three runs. Shea Langeliers also had a productive afternoon at the plate, walking twice and finished the contest with two hits and two RBIs.
Baylor has 10 wins in first 16 games for second straight year. First time since doing so from 2006-12.

Recap, stats, notes & quotes from BU's 12-2 win to take series v #8 Texas Tech: https://t.co/NFu3qdL6fj#Elevate #SicTTU #SicEm ⚾️ pic.twitter.com/yrwdbR6Yvp

— Baylor Baseball (@BaylorBaseball) March 18, 2018
Player of the day: Gage Canning, of, Arizona State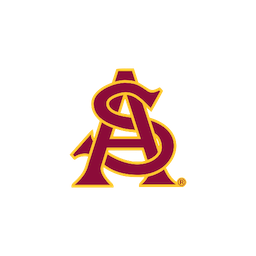 The Sun Devils had a litmus test against Oregon this weekend, and the Devils have certainly impressed from an offensive standpoint, beating the Ducks 18-4 on Saturday to win the series. While Spencer Torkelson hit yet another home run for the Devils, Canning led the charge. The veteran outfielder hit two homers, smacked a triple, went 5-for-5 overall and knocked in four runs. That's one way to lead your team to victory.

FIVE. FOR. FIVE.

2 dingers and now a triple. Gage Canning is not of this world.

His 8th triple of the year, 21 in his career. The ASU record is 26. pic.twitter.com/pX3kT0ayK1

— Sun Devil Baseball (@ASU_Baseball) March 18, 2018
Quick Hitters
• Arkansas put on such an impressive offensive display this weekend. I'll have a lot more on the Razorbacks on Sunday after a long day and doubleheader on Saturday, but they beat Kentucky 14-2 in the first game before solidifying the series sweep with a 16-9 triumph in the nightcap. Overall, the Razorbacks finished the weekend with 13 homers as a team and outscored the Wildcats 39-14. It was quite the statement made, and we'll have more on this series later today.
• Oregon State has been on a ridiculous tear over the past year, and the Beavers captured their 17th-straight series win, and the 13th-straight Pac-12 series win with a 10-4 triumph over California. Cadyn Grenier, Adley Rutschman and Trevor Larnach each hit homers for the Beavs in the win, while leadoff hitter Steven Kwan continued his hot-hitting weekend with three hits and an RBI. Jack Anderson also had a solid showing for the second-straight day with a pair of hits. What a bonkers series streak the Beavers have going. OSU is now 78-8 in its last 86 games.
• South Carolina righthander Cody Morris struck out 10, walked one and allowed two runs on four hits in 5.1 innings, as the Gamecocks evened up the series with Florida with a 15-7 win. Wil Dalton made headlines with a pair of homers for the Gators, but today was all about the Gamecocks with Noah Campbell, Madison Stokes, Hunter Taylor and Jacob Olson each hitting homers. The Gamecocks touched up Gators righty Jackson Kowar for five runs in five innings, while freshman righty Tommy Mace allowed six runs in two innings. The Gamecocks have a chance to give first-year coach Mark Kingston a marquee series win on Sunday.
• Vanderbilt righthander Patrick Raby struck out five, walked two and allowed five hits in five shutout innings in a 10-1 win over Mississippi State. Interestingly enough, MSU actually got a solid start from Ethan Small, who struck out eight, walked two and allowed a run in 6.1 innings, but the Commodores ripped apart MSU's bullpen with Austin Martin and Pat DeMarco combining for five hits. How dominant has Vandy's pitching been this weekend? MSU has scored one run in two games.
• Auburn clinched a huge home series victory over Texas A&M with a 12-4 win on Saturday. Strangely enough, the Tigers were down 4-3 to the Aggies heading to the bottom of the eighth inning before erupting for eight runs to take charge. Steven Williams knocked in four runs for AU, while Brett Wright had a pair of hits. For the Aggies, closer Cason Sherrod scuffled, allowing four runs in 1.1 innings.
• East Carolina had one bad weekend a few weeks ago, but the Pirates have been strong since and clinched a series win over a solid Maryland club this weekend with an 18-4 win Saturday afternoon. Brady Lloyd had a big day for the Pirates with five hits, while Bryson Worrell and Drew Henrickson each knocked in three runs.
• Loyola Marymount had a tough start to the season, but has won six-straight games after beating BYU 9-4 to complete a road series sweep. LMU (9-10) was led by Niko Pacheco and Brandon Shearer, who each finished the game with two hits and two RBIs.
• Coastal Carolina's Kevin Woodall hit a pair of homers and knocked in six runs in a crazy 26-14 road win over Arkansas State. Kieton Rivers also had a huge day for the Chanticleers with a double, two hits and five RBIs.
• Western Illinois entered the day winless, but that's no more as the Leathernecks got a strong start from Ian Koch to beat North Dakota State, 2-0, at home. Koch had some command issues at times with five walks, but he also struck out four and allowed just three hits in six innings. Alex Dorethy closed out the contest with three shutout. On a side note, NDSU's Riley Johnson, who threw a no-hitter earlier this season, allowed two runs on six hits in eight innings.
• Washington picked up a huge Pac-12 opening series win over Arizona at home with a 1-0 win on Saturday. UW lefthander Lucas Knowles put together a solid start, striking out four, walking two and allowing just three hits in 7.2 innings. Arizona's Randy Labaut gave his team a solid start, too, allowing just three hits in 5.2 shutout innings.
• Air Force's Nic Ready hit a pair of homers and knocked in five runs, but that wasn't enough somehow in a 19-15 loss to No. 25 UNLV. UNLV's Bryson Stott and Nick Rodriguez accounted for eight RBIs, while Grant Robbins hit a home run and knocked in three runs.

• Illinois first baseman Bren Spillane is having a huge season at the plate, and he continued his impressive ways with a home run his first three at bats in a 16-6 win over Southern Illinois. For the season, Spillane is hitting .441 with six homers and 21 RBIs. SIU stormed back in the nightcap of the doubleheader for a 5-4 win, but Spillane still had another solid performance with a pair of doubles.
• Dayton righthander Austin Cline struck out nine, walked two and allowed three hits in a complete game performance and 3-0 win over Ball State.
• Wright State righthander Ryan Weiss struck out nine, didn't walk anyone and allowed just four hits in eight shutout innings in a 3-0 win over Oakland.
• Louisiana Tech made a nice statement to begin Conference USA play, finishing off a three-game sweep of Rice with a pair of wins, 6-4 and 7-3. In the first game, Mason Robinson hit a home run and knocked in three runs, while in the second game, Mason Mallard and Dalton Skelton each had two hits and knocked in two runs. Rice is now 9-13 overall. Yuck.
• College of Charleston has yet to allow a run this weekend against previously red-hot Kansas State. C of C beat the Wildcats 6-0 on Saturday with starting pitcher Griffin McLarty striking out four and allowing just six hits in seven shutout innings. Logan McRae and Ari Sechopoulous each hit home runs.
•  Campbell's Bryce Myers smacked a pair of homers and knocked in six runs, while Kevin Barron had three hits and five RBIs as the Camels recorded an 18-2 win over Charleston Southern.
• After dropping the series opener on Friday, Connecticut bounced back on Saturday with a 1-0 win over St. John's. Hard-nosed Huskies lefty Mason Feole put together a solid start, striking out eight, walking two and allowing seven hits in six shutout innings.
• Creighton's Ryan Tapani put together a quality start in a 3-1 win over Wichita State. Tapani struck out six, walked one and allowed a run on six hits in 7.1 innings. Meanwhile, the Shockers got a solid start from Codi Heuer, who allowed a run on two hits in six innings.
• Texas had a tough week before welcoming Kansas to Austin. First, it dropped both ends of a midweek series with Arkansas before legendary coach Augie Garrido passed away later in the week. Well, the Longhorns are playing inspired baseball this weekend, beating Kansas 4-0 to clinch an important series win. UT righthander Blair Henley struck out four, walked two and allowed five hits in seven shutout frames, while righty Beau Ridgeway threw two shutout frames to end the game.
• Louisville lost to Wake Forest in the series opener on Friday, and though it got a real scare again on Saturday from the Demon Deacons, the Cards scored four in the ninth inning to take a commanding 11-6 lead and capture the series-evening victory. Tyler Fitzgerald hit a home run, tallied three hits and knocked in two runs, while Josh Stowers also hit a home run for the Cards.
• North Carolina desperately needs righthander Austin Bergner to be a premier arm the rest of the way with some uncertainty surrounding Luca Dalatri's status moving forward. Well, Bergner didn't disappoint in a 4-0 win over Pittsburgh .Bergner struck out 12, walked two and allowed three hits in eight shutout innings. Bergner sat anywhere from 89-94 and up to 95 with his fastball, while he also showed feel for a changeup and curveball.
• Stony Brook's Michael Wilson hit a home run and knocked in five runs as the Seawolves captured a 15-12 home win over Binghamton.
• Missouri dropped the series opener to LSU on Friday, but bounced back in solid fashion with a 12-6 win over the Bayou Bengals. LSU pitchers walked seven batters and Mizzou made them pay a heavy price. Brett Bond hit a home run and knocked in four runs, while Brian Sharp had three hits and Trey Harris had three hits and two RBIs.
In Case You Missed It …
Another game and another #SCtop10 worthy play by a Terps outfielder! This time it's Marty Costes making a diving grab for Maryland!#DirtyTerps pic.twitter.com/20ZC353fuo

— Maryland Baseball (@TerpsBaseball) March 17, 2018
Join the Discussion