D1 Digest: Saturday, March 24
Roundup

Want to get in-depth coverage? Subscribe to D1Baseball
---
Saturday's Coverage:
• Kendall Rogers on Dallas Baptist-Sam Houston State
Team of the Day: Florida
No. 2 Florida bounced back from a Friday loss to even its marquee series against No. 4 Arkansas in emphatic fashion. The Gators jumped out to a 4-0 lead in the first inning on Jonathan India's grand slam and never looked back, extending their cushion to 12-0 after three innings and cruising to a 17-2 blowout. India showed serious strength on his grand slam, going to the opposite field on a breaking ball. The junior third baseman finished 2-for-2 with three runs and four RBIs; he's one of the hottest players in the nation, with a .594 average over his last 10 games, along with five homers, three doubles, a triple and 12 RBIs in that span. After a modest sophomore year, India is finally living up to the massive expectations he brought with him to Gainesville: he leads the team with a ridiculous .425/.536/.890 line along with nine homers, and he's second on the club with 22 RBIs.
Florida has also gotten a big boost from the return of Deacon Liput from suspension. Liput, who has settled into the critical dual roles of shortstop and leadoff man, went 4-for-5 with three runs and three RBIs on Saturday, boosting his line to .341/.380/.455 in 11 games.
The beneficiary of Saturday's outburst was Jackson Kowar (6 IP, 4 H, 2 ER, 4 BB, 6 K), who improved to 4-1 on the year. Arkansas starter Isaiah Campbell was coming off a strong start against Kentucky last week, but he flopped on Saturday in Gainesville, allowing six runs (five earned) on four hits and four walks in one-plus inning of work.
Other Top 25 Showdowns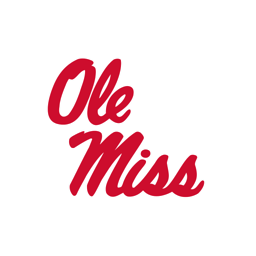 • No. 5 Ole Miss clinched a huge road series at No. 12 Texas A&M with a 7-6 victory in a back-and-forth affair. The Rebels got homers from Cole Zabowski and Tyler Keenan, who combined for five hits and four RBIs, while Will Golsan went 3-for-5 with two runs and two RBIs to help spearhead a 14-hit attack. Golsan's RBI double tied the game in the seventh, and then he scored the eventual winning run on Chase Cockrell's RBI single. Starter James McArthur failed to get out of the second inning for Ole Miss, whose stellar bullpen came to the rescue, as usual. Dallas Woolfolk and Will Ethridge worked two scoreless innings apiece to highlight the five-man bullpen effort, and Parker Caracci earned his third save by striking out the dangerous Logan Foster with the tying run on second in the ninth.
Ole Miss now finds itself 22-3 overall and 4-2 in the SEC heading into a big week, with a midweek game against Southern Miss and a home series against Arkansas.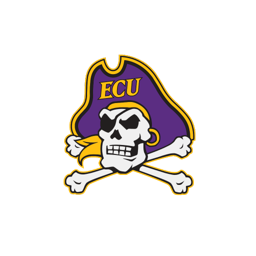 • No. 18 East Carolina leveled its road series at No. 23 UCF with a 12-4 victory. The Pirates actually trailed 4-3 after seven innings, but they erupted for nine runs in the eighth, capped by Connor Litton's grand slam. The Knights contributed to their own demise by making three errors in the frame and issuing four walks. Brady Lloyd went 3-for-4 to boost his ECU-best average to .441, and lefty Jake Agnos struck out five over three scoreless innings of relief to earn the win in his first relief appearance of the year, after making five starts.
• No. 19 LSU leads No. 8 Vanderbilt 6-2, but play was suspended in the eighth inning by weather. I watched a good chunk of this one; Caleb Gilbert (7 IP, 6 H, 2 ER, 1 BB, 5 K) looked very good for LSU, mixing three pitches effectively and showcasing his trademark power breaking ball. Antoine Duplantis has three hits for the Tigers.
Hitter of the Day: New Mexico's Danny Collier
The Mountain West Conference is certainly accustomed to offensive fireworks, and you'd expect some serious scoring when Air Force and New Mexico get together. But it's pretty difficult to have a more memorable day at the plate than UNM's Danny Collier — who broke an 11-11 tie with a walk-off home run in the 10th inning … and completed the cycle in the process. He finished 4-for-5 with three runs and three RBIs, as New Mexico evened up the series. Take a look at the finish:
B11 | COllier's HR walks it off, and it's a cycle!! #GoLobos pic.twitter.com/OzpxWLwwVY

— UNM Baseball (@UNMLoboBaseball) March 25, 2018
Pitcher of the Day: Miami's Evan McKendry
Miami righty Evan McKendry (Aaron Fitt)
The young Hurricanes have battled their way back to .500 overall at 11-11 after clinching a big series against Virginia with a 1-0 win Saturday. Daniel Lynch (7 IP, 8 H, 1 ER, 1 BB, 11 K) was very good for the Cavaliers, but Evan McKendry (7 IP, 3 H, 0 R, 3 BB, 12 K) was better, delivering his third double-digit strikeout games in the last four weeks for Miami. Romy Gonzalez's second-inning RBI triple spotted McKendry to a 1-0 lead, and he made it stand up, as the Hurricanes improved to 5-3 in the ACC. This team is scrapping and clawing its way back into contention, and as three of its most talented players return from injury over the next few weeks, Miami may be poised to take off.
Other Mound Standouts
• Stanford's Kris Bubic carried a perfect game into the seventh inning in an 11-1 win against Southern California, as the Cardinal ran its winning streak to five games and clinched the series. Bubic lost the perfect game with a leadoff walk in the seventh, then lost the no-hitter with two outs in the frame. He exited after seven scoreless innings and six strikeouts, improving to 3-0 on the season. Tristan Beck and Bubic continue to prove they comprise one of the nation's best pitching duos; Beck allowed just one run in seven strong innings in Friday's opener.
• Oregon State lefty Luke Heimlich racked up 13 strikeouts over seven innings of four-hit, one-run ball in the opener of a doubleheader against Washington. The Beavers supported him with eight doubles and two homers as part of a balanced 21-hit barrage in a 16-1 shellacking of the Huskies. Steven Kwan's two-run single capped a three-run second in the nightcap, and that proved enough support for OSU's stellar pitching staff in a 5-2 victory to clinch the series. Relievers Brandon Eisert and Dylan Pearce combined for 4.2 scoreless innings in that one. The Beavers are now 20-1 overall, 5-0 in the Pac-12. Which makes them 76-7 since the start of last year. Which is, you know, pretty good.
• Houston lefthander Aaron Fletcher twirled a four-hit, complete-game shutout in a series-clinching 3-0 win against Memphis. Fletcher struck out nine and did not issue a walk to improve to 4-0 on the year. It was the second straight CG shutout for a Houston pitcher, as Trey Cumbie did it in Friday's 2-0 win against the 8-15 Tigers.
• Boston College junior lefthander Dan Metzdorf struck out a career-high 13 batters over eight innings of two-hit, one-run ball in the first game of Saturday's doubleheader, helping BC clinch its first series at its new ballpark. The Hokies tied it with a run in the top of the ninth, but Dante Baldelli belted a walk-off grand slam in the bottom of the frame to lift BC to a 6-4 win. The Hokies won the second game of the twin bill to avoid the series sweep.
• Maryland lefty Tyler Blohm bounced back from a rough start last week at East Carolina by tossing a gem Saturday against Stetson, leading the Terps to a series-leveling 6-1 win. Blohm racked up 12 strikeouts and allowed just one unearned run on four hits over eight strong innings of work.
Upset of the Day: Pittsburgh over Duke
• No. 21 Duke dropped an 8-7 decision on the road at Pitt. Duke led 2-0 early, but Pitt surged ahead with a four-run fourth inning and held off Duke's late rally. Nick Banman (3-for-4, 2 R, 3 RBI) led the offense for the Panthers.
• The only other Top 25 team to lose to an unranked foe was No. 24 UNLV, which was bludgeoned by San Diego State, 17-8. That doesn't really fall into the "upset" category, since the Aztecs were the preseason Mountain West favorites and are 15-7 on the season, but it is nonetheless a Top 25 team losing at home. Chad Bible and Casey Schmitt had four hits and four RBIs apiece to lead SDSU's 18-hit barrage, as the Aztecs evened the series.
Quick Hitters
• A day after losing the series opener on a ninth-inning wild pitch, No. 16 Southern Miss leveled its big Conference USA series at Florida Atlantic with a 5-2 victory. Matt Wallner went 2-for-4 with his fourth homer of the year, and the Eagles got strong relief work from Trent Driver (3.1 IP, 1 H, 0 R) and Wallner (1.1 IP, 2 H, 0 R), who also picked up his fourth save.
• No. 10 Texas Tech outscored CAA contender Northeastern 25-5 in a doubleheader sweep to clinch the series — a day after outscoring the Huskies 22-3 in Friday's series opener. Eight starters recorded hits as part of a balanced 13-hit attack in support of Caleb Kilian (5 IP, 4 H, 1 ER) in the first game of the twin bill. The Raiders hit four homers among their 14 hits in the nightcap, and Michael Davis led the offense with four hits behind John McMillon (6 IP, 6 H, 0 R, 3 BB, 9 K). With one game left in the series, Texas Tech has already bounced back in a big way from back-to-back series losses on the road. There's no place like home.
• No. 20 TCU also rebounded from a series loss by clinching its Big 12 opening series against Kansas State. The Frogs broke open Saturday's game with five runs in the third and cruised to a 12-2 blowout. Michael Landestoy (3-for-5, 2 R, 2 RBI) led the TCU offense in support of Nick Lodolo (7 IP, 7 H, 2 ER).
• No. 17 UCLA improved to 5-0 in conference play with a 12-1 shellacking of Arizona State, clinching the series. Freshmen Kevin Kendall (playing shortstop in place of Ryan Kreidler) and RJ Teijeiro had three hits apiece to pace UCLA's balanced 13-hit attack in support of fellow freshman Zach Pettway (6 IP, 5 H, 1 ER), who improved to 4-0.
• Oklahoma completed a three-game sweep of West Virginia in its first Big 12 series by winning both ends of Saturday's doubleheader, 10-2 and 2-1. The Sooners outscored WVU 31-9 in the three-game set. OU erased a 2-0 deficit with seven runs in the fourth in the first game Saturday, and Devon Perez (7 IP, 4 H, 2 R, 1 ER, 1 BB, 6 K) turned in a strong outing to improve to 3-0. The Sooners got more strong pitching in the finale from Nathan Wiles (5.1 IP, 3 H, 1 ER) and three relievers. Oklahoma is making a push for the Top 25 at 17-8 overall, while WVU has not lived up to its preseason Top 25 billing, scuffling to a 9-12 start.
• College of Charleston swept a doubleheader against William & Mary to finish off a three-game sweep of its first CAA series. The Cougars should be in the Top 25 mix with a 19-6 overall mark. Bradley Dixon's two-run single capped Charleston's pivotal five-run fifth in an 8-7 win in the first game Saturday. Dixon had three more hits in the nightcap in support of Jakob Frishmuth (6 IP, 4 H, 2 ER, 1 BB, 6 K), as the Cougars won 7-2.
• Since getting swept by CofC and dropping a game at Charleston Southern the following Monday, Georgia has been red-hot, winning 10 of its last 11. The Bulldogs clinched their second straight SEC series with a 12-3 win Saturday against South Carolina. Aaron Schunk went 4-for-4 to lead Georgia's 16-hit onslaught in support of flame-throwing freshman Emerson Hancock (6 IP, 5 H, 1 ER, 0 BB, 7 K). The Bulldogs are now 17-6 overall and 4-1 in the SEC.
• Mississippi State had to work hard for its first SEC win of the year. The Bulldogs scored a run in the ninth to force extra innings at Missouri, then the two teams swapped zeroes until the 15th, when Hunter Stovall's two-run single lifted MSU to a 3-1 victory, leveling the series. JP France (1 IP), Zach Neff (4.2 IP) and Blake Smith (3 IP) combined to work 8.2 scoreless frames out of the MSU bullpen, after the Bulldogs got a strong start from Ethan Small (6.1 IP, 7 H, 1 ER, 1 BB, 7 K). Mississippi State really needed that one; it is now 13-11 overall and 1-4 in the SEC heading into Sunday's rubber game.
• Notre Dame started conference play with a couple of tough road series losses at Miami and Florida State, but the Fighting Irish returned home and won a big series against Wake Forest this weekend. Jake Johnson went 3-for-6 with five RBIs in Saturday's clincher, which the Irish won 7-6 on a bases-loaded walk in the 10th. Both of these teams have some nice wins, but they're both 4-4 in the league and below .500 overall.
• Texas evened its series against Oklahoma State with a 7-1 win behind Nolan Kingham (8 IP, 7 H, 1 ER, 0 BB, 5 K). The Longhorns are 5-1 in the Big 12.
• Scott Schreiber (3-for-4, 3 R, 3 RBI) smacked a pair of homers to lead Nebraska's offense in support of Matt Waldron (7 IP, 8 H, 2 R, 1 ER, 0 BB, 5 K), as the Huskers leveled their series against Minnesota, 8-2.
• Cal State Fullerton evened up its annual nonconference series against Long Beach State with a 2-1 victory Saturday. Freshman Tommy Wilson (5 IP, 7 H, 1 ER) and stalwart Blake Workman (4 IP, 2 H, 0 R, 0 BB, 6 K) stifled the Long Beach offense, and Fullerton scored the winning run on Tyler Lasch's RBI double in the seventh.
• Oregon swept a doubleheader against Cal, 8-5 and 7-2, clinching a big series for the Ducks after they were unceremoniously swept by Arizona State last weekend. Kyle Kasser had four hits in support of Matt Mercer (6 IP, 7 H, 3 R, 2 ER, 2 BB, 8 K) in the opener, and Kenyon Yovan (5 IP, 5 H, 1 ER) was strong in his first start in the nightcap, as Jakob Goldfarb turned in a four-hit game of his own in support.
Join the Discussion