D1 Digest: Saturday, May 19
Roundup

---
More Coverage
• Check out Saturday's results (now FREE scoreboard)
• RPI Nitty Gritty
---
National Notables
National Seed Race
Texas Tech: We mentioned the Red Raiders did Texas a favor by sweeping Oklahoma State on the road this weekend. Well, they also helped their case for a national seed. Tech entered the weekend in solid shape to host, but now they're aiming for a top-eight seed. With the series sweep over OSU, Tech is up to 6 in the RPI with a 38-15 overall record and a 15-9 mark in the Big 12. Though TTU is 2-5 vs. RPI Top 25, it's 13-11 vs. RPI Top 50 and 25-15 vs. RPI Top 100. Tim Tadlock's club still has work to do, but they're clearly in the mix.
Bases loaded? Full count? No problem. @TTU_Baseball leaves the 5th clean ?#WreckEm pic.twitter.com/RksKGjEgr2

— FOX Sports Southwest (@FOXSportsSW) May 19, 2018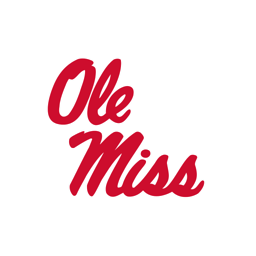 Ole Miss: Cole Zabowski hit a home run and knocked in six runs as the Rebels defeated Alabama 10-8 on the road to clinch an important series to end the regular season. With the win and Arkansas' loss to Georgia, the Rebels won the SEC West Division. They are now in good shape for a national seed with an RPI of 9, a 9-3 mark vs. RPI Top 25 and a 16-11 mark vs. RPI Top 50.
Georgia and Arkansas: Keegan McGovern and Michael Curry each homered as the Bulldogs captured a 3-2 win over the Razorbacks to take an important series. With the win, the Bulldogs are in good shape for a national seed with an RPI of 3 along with nine wins vs. RPI Top 25, a 19-10 mark vs. RPI Top 50 and a 29-16 record vs. RPI Top 100. Those are very strong metics. As for the Hogs, they're still in good shape, too, with an RPI of 4 and an astonishing 15-6 mark vs. RPI Top 25 teams. But once again, the 6-13 road record does concern me a little.
DO. NOT. RUN. ON. KEEGAN. MCGOVERN. ?

No. 13 @BaseballUGA wins the series over No. 6 Arkansas. pic.twitter.com/wQ9zm8tWPi

— SEC Network (@SECNetwork) May 19, 2018
---
Hosting Race
NC State and Duke: The Carolina clubs salvaged single games against Florida State and Georgia Tech, respectively, to keep their hosting chances alive entering the ACC tournament. After the weekend, NC State is sitting at 14 in the RPI with a strong 19-11 league record. So, the Pack is still in fine shape to host, barring a meltdown in the ACC tournament. As for the Devils, they are down to 17 in the RPI, but again, have a solid 18-11 mark in league play. My hunch is that NC State is definitely ahead of Duke in the pecking order. Stay tuned.
Texas: The Longhorns needed to take care of their business and get some help from Texas Tech this weekend to earn a Big 12 regular season title. Well, everything went right for David Pierce's club. The Raiders swept Oklahoma State on the road and the 'Horns swept TCU at home to win the program's first league regular season title since 2011. Kody Clemens (who else?) hit yet another home run in a 7-3 win over TCU, while David Hamilton chipped in a three-hit performance. With the win, the Longhorns are up to 15 in the RPI. They're a lock to host after winning the Big 12 crown.
Alone at the top.

Your Horns are THE @Big12Conference Champions. #HookEm pic.twitter.com/tTtaPPjIKm

— Texas Baseball (@TexasBaseball) May 19, 2018
Coastal Carolina: While Gary Gilmore's Chanticleers took a series from Appalachian State this weekend to improve to an outstanding 23-7 in the Sun Belt, the RPI was not their friend over the past week, as they dropped to 24 after Saturday's wins. Still, Coastal has a strong and consistent track record this season and should be bubble in for a host site as of now. But the league tournament could have some bearing as well.
Indiana: The Hoosiers have work to do in the Big Ten tournament to earn a host site, but they're making it interesting after finishing the regular season with a strong week, which included a midweek win over Louisville. Tim Herrin allowed an earned run in six innings as the Hoosiers swept Maryland this weekend. With the win, the Hoosiers are up to 23 in the RPI with a 37-15 record and a 14-9 league mark. It's not inconceivable they could host if they storm through the conference tournament.
---
At-Large Bid Race
Purdue: We pinpointed the series between the Boilermakers and Michigan as one of the most important ones this weekend. Well, the Boilers exit the weekend in good shape to make the NCAA postseason field after climbing to 40 in the RPI after sweeping the Wolverines. Purdue won the resumption of game two on Saturday, 6-3, before beating Michigan 2-1 to sweep the series. Ryan Beard put together a solid start in the finale with seven strikeouts and just a run on five hits allowed. What a season it's been for Mark Wasikowski's club.
Full highlights from #Purdue's 2-1 victory Saturday vs. Michigan. The win capped the #Boilers' 6th sweep of the season, 5 coming in Big Ten play. #BoilerUp pic.twitter.com/PzTldQkTyt

— Purdue Baseball (@PurdueBaseball) May 19, 2018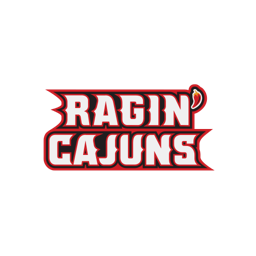 Louisiana: The Cajuns did what they needed to do this weekend, which was sweep UL Monroe at home with a 7-2 win on Saturday. Nick Lee allowed two runs in seven innings, while young Hayden Cantrelle chipped in a three-hit performance. UL still has work to do with an RPI in the 50s and just a .500 mark vs. RPI Top 100, but remember the Sun Belt tournament will be held in Lafayette over the next week.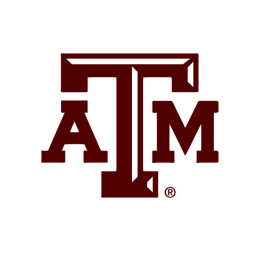 Texas A&M and Kentucky: Both teams entered the weekend needing to win a couple of games to solidify their spots in the NCAA postseason. Well, both scuffled this weekend, with the Aggies putting together a lifeless performance in a 10-1 loss to South Carolina on Saturday and Kentucky losing to Vanderbilt, 9-6. So, where do the two stand of now? The answer: In very dangerous territory. Both are sitting at 13-17 in the SEC entering the conference tournament and will need win a game or two in Hoover to feel safe. No pressure, right?
Mississippi State: Some bubble teams struggled this weekend, but the Bulldogs were the ultimate exception, as they captured a home series sweep over No. 1 Florida, winning the series finale in comfortable fashion, 13-6. Elijah MacNamee led the charge at the plate with a home run, three hits and six RBIs, while Jake Mangum closed out his career at Dudy Noble with a three-hit performance as well. With the win, the Bulldogs are .500 in the league and up to 26 in the RPI. You can pencil in the Bulldogs for the NCAA tournament.
MacNamee AGAIN!! This time he rips a two-run double to give him six RBIs today!

Dawgs lead 11-6

?/?: https://t.co/vcLYQuAjpr#HailState? pic.twitter.com/jLwCoWx9BL

— Mississippi State Baseball ⚾️ (@HailStateBB) May 20, 2018
LSU: For as good as the Tigers' win over Casey Mize and Auburn was on Friday, the opposite occurred Saturday afternoon in an ugly 14-5 setback to AU. Auburn's Will Holland hit two homers and knocked in four runs, while Edouard Julien and Luke Jarvis each hit homers and knocked in four runs as well. LSU is .500 in the SEC entering the conference tournament, and you'd think that's good enough to get into the postseason. Then, you realize LSU has an RPI of 43, which is high for an aspiring SEC team.
Arizona: Donta Williams hit a walk-off single in the bottom of the 11th to propel Arizona to a 10-9 series-clinching win over rival Arizona State. Nick Quintana led the Wildcats charge offensively with a four-hit and three-RBI day, and the win likely saved U of A's at-large hopes. Jay Johnson's club is still 47 in the RPI and 13-15 in the Pac 12, so there's still much work to do the final weekend of the regular season. But again, they're still alive.
Ohio State: The Buckeyes are still in fine shape to make the postseason field, but did stumble this weekend with a series loss at Michigan State. OSU dropped to 14-10 in the league, and the RPI is down to 41. While the Bucks might be fine for now, a poor showing in the conference tournament has a chance to change their fortunes.

Baylor: You can go ahead and put the Bears on the board barring a surprise between now and Selection Monday. The Bears captured a road series win over West Virginia with a 6-2 triumph on Saturday. Alex Phillips tossed four strong innings out of the bullpen, while Richard Cunningham continued his hot hitting with three hits and two RBIs. With the win, BU finished regular season play with a 13-11 mark in the Big 12, along with an RPI of 44. Its situation looks good for now.
Miami: The 'Canes have had some bad luck this week. They had a game against high RPI Stetson cancelled earlier this week because of inclement weather. Well, the same scenario played out Saturday afternoon as they were going for a sweep of Boston College. Miami has an RPI of 63 and will need a ferocious run through the ACC tournament to make the field.
We honored a great coach, mentor and man before today's game.

Thank you, @Coach3morris, for everything you've done for our program and for the @univmiami. pic.twitter.com/CDfmMhq6At

— Canes Baseball (@CanesBaseball) May 19, 2018
Missouri: The Tigers have some serious work to do to make the NCAA tournament, but they'll have a chance to earn their spot to the NCAAs in Hoover after beating Tennessee 8-3 to make the SEC tournament. Nile Ball was terrific out of the bullpen with a run allowed in four innings, while Trey Harris, Brian Sharp and Zach Hanna each hit a home run. Mizzou enters the conference tourney with an RPI of 38, but also with just 12 league wins.
---
Last but not least …
What a time to be alive! ?

For the second time this season, and the first time in @samfordbaseball/@SoConSports history, a player has played all NINE positions in a single game! pic.twitter.com/0RKWFxTQ4Q

— NCAA Baseball (@NCAACWS) May 19, 2018
Join the Discussion